Chilean Guitarist Carlos Perez is a guitarist to watch! He has won first prize in the Alirio Díaz, René Bartoli, Printemps de La Guitare, Forum Gitarre, Fundacion Guerrero, and most recently the 2006 Joaquín Rodrigo Competition. He has issued five solo CD's and his first DVD, Guitarra Classsica was published by MEL BAY. He has played with orchestras in France, Belgium, USA, Portugal, Russia and Chile and has participated in prestigious Guitar Festivals such as: Guitar Foundation of America, Volos, Vienna, Esztergom, Bratislava, Mikulov, Fabritio Caroso, Caracas, Saltillo, Martinique and others. While in Chicago this October, presenting a recital for the Instituto de Cervantes, Carlos took the time to answer a few questions for this interview.
Interview with Carols Perez and Julie Goldberg, a Chicago based guitarist performer and teacher. She is currently on the faculty of North Park University, VanderCook College of Music, and directs the Chicago Community Classical Guitar Ensemble.
J.G. Carlos, as a prize for the many competitions you won, you have traveled around the world presenting concerts and master classes. How would you describe the global climate for the classical guitar?
C.P. I think it is positive in terms of the level and professionalism. We have more young people playing well and more people interested in studying the instrument. But, we still need to work hard to increase audiences and show the beauty of the classical guitar repertoire to a more massive public.
J.G. You mentioned that you travel 9 months a year. How do you keep you equilibrium, sense of human, and playing technique in shape while on tour?
C.P. I believe it is not only difficult for touring musicians to balance life nowadays. Everything has to be done fast. Life is very competitive and many things happen in short periods of time. Many people say the past was better, but this is our reality, and I do believe the present is good enough. Of course it is a very, very interesting time.
About traveling, it would be a lie if I told you that this is a normal life. Of course it is not. Changing time zones, always carrying heavy luggage, and long trips from Chile to anywhere…of course is not a normal life. But you cannot imagine how much I like to play the guitar for different audiences. It is wonderful to meet nice people related to our instrument, the music, the art, or from any field. Those things have a great value for me. About the playing, normally when touring I can be more focused on the music and practice. At home it is not always possible because there are always too many things to do. I try to save time to be quiet while I am traveling. Sometimes people are so kind and generous that they invite me every day to see a museum or the city, things that I really like and deeply enjoy. But when I am in a city for just two days to give a concert, I don't have the time to visit those wonderful museums that require a full morning to appreciate just a part of them. So, as much as possible I try to be calm.
J.G. While you have been in Chicago we visited Jim Sherry at Sherry Brenner Guitars and had the privilege to play a beautiful 1960's Ramirez Guitar. How would you describe your ideal instrument?
C.P. I am drawn to instruments that respond to the nuances in dynamic and color. The guitar should have very clear and independent voices and be comfortable to play. It has to respond to pianissimos and also resist very aggressive playing. For the actual concert platform, is indispensable to have an instrument with good projection. I have realized that there is a tendency to give the responsibility of the projection exclusively to the instrument and not to the guitarist playing. In general I prefer guitars with a spruce soundboard.
J.G. You have developed into a very fine player with virtuosic technique. Can you tell us about your early training.
C.P. Thank you for the comment! I started the guitar when I was a child imitating my father and playing the traditional music from Chile. Then I heard the classical guitar and I wanted to study it seriously. I went to the University of Chile where I studied with Ernesto Quezada, who is an excellent teacher and the person that really started to teach the guitar in a high modern professional level in Chile. I finished the program at the University as all the students have to do it; 10 years divided into two groups, five basic and five superior studies. We had to give an exam at the end of each year and I always remember having learned more repertoire at the end of the year than most of my friends. This happened simply because I liked to study so much. Even the studies that my friends hated… I studied them very enthusiastically.
J.G.You have a vast knowledge and respect for the history of the guitar and musical performance practice. How does this knowledge, impact your interpretation and performance of the concert repertoire? How does one balance playing the music correctly with playing the music expressively?
C.P. I believe that if the music is not played expressively, it is not correctly performed. All the information, authenticity and knowledge doesn't have any sense if it is not something that really creates a transcendent musical moment in an actual concert. If not, it would be just an academic or encyclopedic exercise, just valuable for books and dictionaries. I remember a poet who said that "dictionaries are the cemetery of words". So, I don't care if the music is played with an instrument built two or three hundred years ago or last year, authentic or modern. I really trust the musician more than the instrument. It is true that nowadays we have access to a lot of information and material that was not available before, which give us magnificent sources for inspirations about repertoire, performance and so on. I have been lucky to know outstanding musicologists in our guitar field and I try as much as I can to know their work. My knowledge is very little, I am horrible at remembering names and dates. I can say my knowledge is based on the practical curiosity and desire to know about the people that created the music and their musical and general environment. Believe me, when you follow the suggestions that composers and old masters wrote about their music and how to play it, it sounds much better, and the musical experience is richer. You get more possibilities and more open doors.
J.G. You told me you like to teach and you do it in master classes at festivals and workshops around the world. What course of study and specific technical studies can you recommend to the developing guitarist?
C.P. The guitarist during his entire life is a developing musician. In every aspect, not just when he is a student. It would not be very stimulating, at least for me, to play the same repertoire year after year after year. But if I had to mention basic things I would say two: for technique development I recommend the technique training by the classics: Sor, Giuliani, Aguado and Carulli; and for developing music skills Renaissance repertoire.
J.G. Concerning repertoire, what guidelines do you use for choosing your concert repertoire?
C.P. Actually I try to mix the music I play live with the music I will record. But, my choosing is completely subjective. I need to absolutely love the repertoire I study. The music must be very interesting to work on, and fresh and attractive for audiences. I think the most important thing is the experience of the concert. So I work as hard as I can to make my programming special and enjoyable to everybody, including myself of course.
J.G. What guidelines do you recommend for the developing guitarist use for choosing repertoire?
C.P. When you are studying in an institution or preparing for a competition your repertoire choices may be limited the school requirements or competition guidelines. For the professional student it is necessary to play pieces that will be a challenge and will help develop his technique and musicianship. At this point the advise of a well prepared teacher is very important. But for people who are not professional players and for guitarists who play concerts, the most important thing is to choose music in which they objectively can give their best.
J.G. Your last CD was completely dedicated to Antonio Lauro, what motivated you to record this music?
C.P. I really love Lauro's music and integrity in his works. He was a very gifted musician, not only as a composer guitarist, but also as a singer and percussionist. It was very appealing to record his music because of the great variety. I admire musicians like Lauro who have the versatility to write a graceful Cueca Chilena and at the same time compose a work like his Sonata (do you know that second movement?), or the Suite Venezolana, or his Concerto for Guitar and Orchestra. At first glance you say: well…it is just melodic music. This is not something bad of course, but listening carefully to many of his pieces you realize that different interesting things are happening below those tender melodies. Inner voices are always moving and his use of the harmony is very refined. El Niño, Romanza or Oriente are examples of those very beautiful short pieces. There are more than just nice melodies in his shorts works and when Lauro composed pieces in larger forms he did a magnificent job.
J.G. Thank you for taking the time to do this interview. Best of luck with your concerts and we hope to hear you back in Chicago very soon!
C.P. Thank Julie for your hospitality and the great time we shared in Chicago.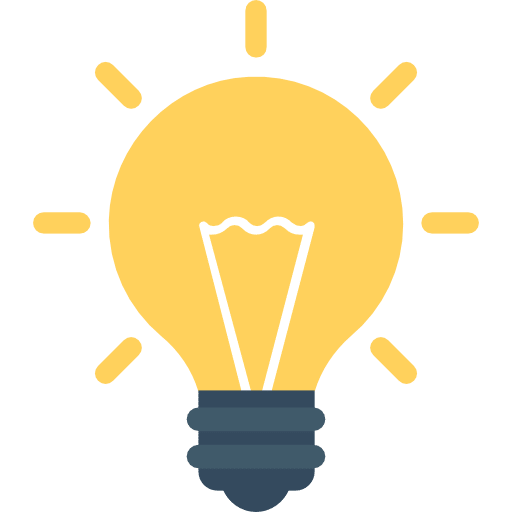 Did You Know?
Born in 1976, his interest in the guitar began at an early age, influenced by his father. He graduated with honors from the Faculty of Arts at the University of Chile , where he has been a professor since 2008.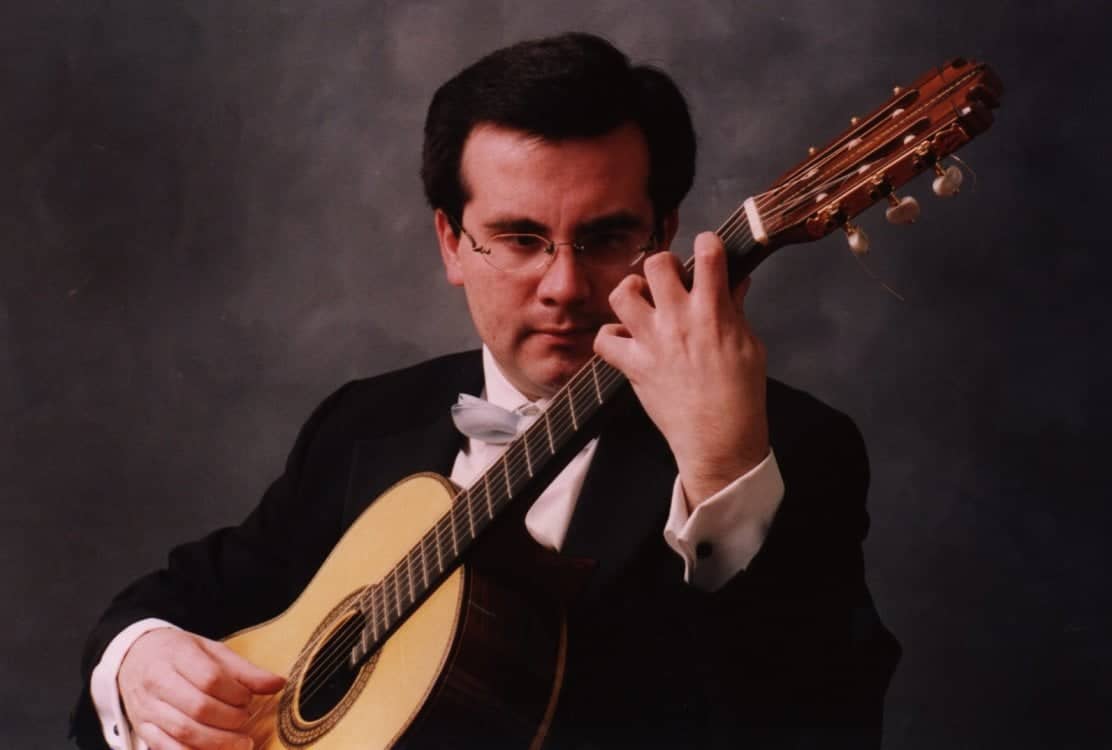 Getting Started with
Music Lessons