Nigel Hitchcock was born in Rustington on the 4th of January 1951. Picking up the alto saxophone at eight years old, Hitchcock joined the National Youth Orchestra in 1982 along with his brother Clive, and eventually gained the position of lead alto chair. Moving to London at just 16 years old to pursue a career as a session musician, he would later record pop solos, TV jingles and even movie soundtracks.
Joining up with the contemporary saxophone quartet Itchy Fingers in 1989, the group soon embarked on an 18 month tour of both Europe and South-East Asia. However, Hitchcock would later leave the group to resume his career as a session player.
With a mountain of session work throughout his 30 plus year career, the seasoned saxophonist Nigel Hitchcock has collaborated with all manner of formidable names from The Sugarcubes to Rick Astley.
Kicking off his career alongside Lorraine Craig and the National Youth Jazz Orchestra for 1988's Shades Of Blue And Green, it was five years later in 1993 that Hitchcock would deliver perhaps his most cherished artist collaboration. Lending his saxophone to the mighty Kate Bush for her 7th LP The Red Shoes, his talents can be heard on the tracks 'Rubberband Girl', 'Eat The Music', 'Constellation Of The Heart' and 'Why Should I Love You?'.
Moving into the 2000s with a shift towards more pop-focused work, Hitchcock played horns for Atomic Kitten's 'Eternal Flame' track and was also listed as a member of Robbie Williams' band on his Live 1997-2006 DVD album. Teaming up with Williams once more with his trusty alto-sax on 2016's The Heavy Entertainment Show, just a year after Hitchcock collaborated with the legendary Aretha Franklin for her Royal Philharmonic Orchestra assisted A Brand New Me. Also supporting new talent such as the free classic composer Younee for her LP True To You, Hitchcock has never strayed too far into the pop maelstrom.
Along with his immense proclivity for session playing, it is important to note Hitchcock's three solo albums. His debut came with 1997's Snakeranch Sessions under his Black Box alias, followed later by SmootHitch in 2013 and Hitchgnosis in 2019. With both of his 2010 LPs seeing a release on his own Eight Inch Clock imprint, it is clear that Hitchcock has truly found himself musically in recent years.
Whether stepping out on his own or keeping up his feature work, however, you can be sure that all of Nigel Hitchcock's works will be of the highest quality.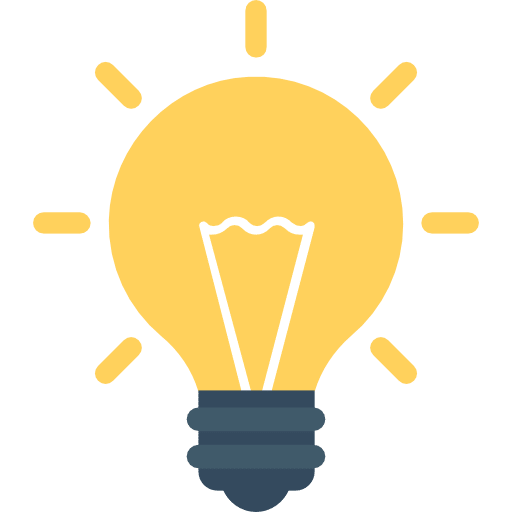 Did You Know?
In 2021, Hitchcock brought his alto sax to the Horses & Cranes LP from Tini Thomsen Max Sax: a German saxophonist who he is currently dating!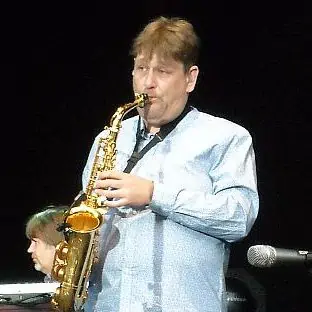 Nigel Hitchcock Recordings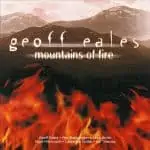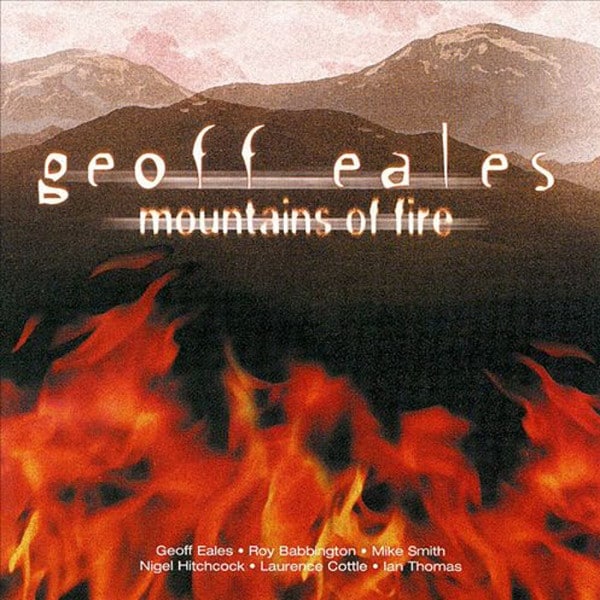 Geoff Eales: Mountains of Fire
Getting Started with
Music Lessons