africanmusic.org is now part of the Ted's List family!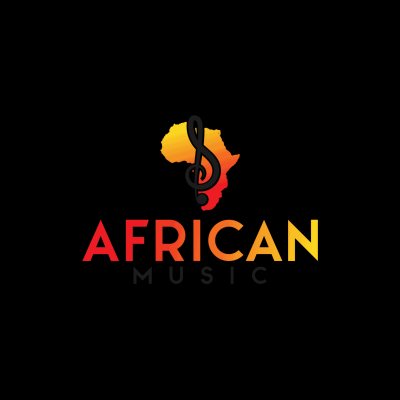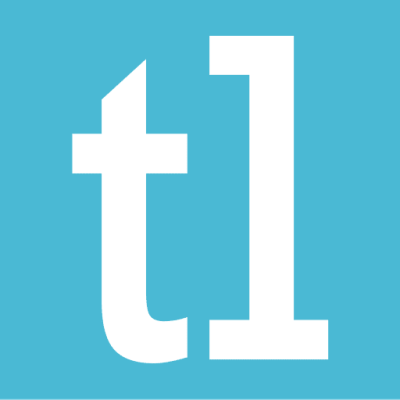 Arts Digital makes an acquisition
The Founder of Ted's List, Robert Emery, is proud to announce that africanmusic.org is now part of the Ted's List family.  Arts Digital Ltd, the parent company of Ted's List, has acquired African Music in October 2022.
Ted's List is passionate about publicising all genres of music, from classical to rock via Africa and beyond!  For instance, we have a specialist Glossary: African Styles of Music page that you may find helpful.  African music has, at its heart, a percussive beat.  The drums provide the heartbeat of this music, and you can find out more about all types of drums here, and all different types of percussion instruments here.
–ENDS–
ABOUT:
Robert Emery created Ted's List during the lockdown of Covid-19.  Aside from entertaining audiences worldwide, he tries to inspire the young musicians of tomorrow.  Ted's List can help enormously with this task, as all the writers are world-class, professional musicians.  Ted's List covers all instruments, from Electric Guitar to Violin and Clarinet.  Each instrument has a set of dedicated help articles, giving instructional advice on how to play the instrument, and how to improve.  There are also informative reviews based on specific instruments, to help the musician choose the best instrument for them.
MEDIA CONTACT INFORMATION:
All press enquiries go to:
Paul Smith – Head of Press/PR
info (at) teds-list.com
A Brief History of African Music
African music is a rich and varied tradition that has been passed down through generations. African music is deeply rooted in the culture and history of the African people. African music has evolved over time, influenced by both the indigenous traditions of the continent and by the various cultures that have interacted with Africa over the centuries.
Today, African music is enjoyed all over the world. African musical traditions have been incorporated into the music of many different cultures, resulting in a truly global phenomenon.
Spread of African Music
African music has spread all over the world by the African diaspora. African musical traditions have been carried to other parts of the world by African Americans, who have played a significant role in shaping the music of many different cultures. African music has also been taken up by non-African cultures, such as Brazil and Cuba.
The popularity of African music continues to grow, as more and more people are exposed to its infectious rhythms and catchy melodies. African music is now enjoyed by people of all ages and backgrounds, all over the globe.
It truly is a truly global phenomenon, enjoyed by people of all cultures and backgrounds. The style of music has something to offer everyone, with its rich variety of traditions.
The Origins of African Music
African music was first recorded by Egyptian musicians in the 3rd millennium BC. The Egyptians used a wide variety of musical instruments, including harps, flutes, drums, and cymbals. African music was also influenced by the arrival of Islam in the 7th century AD. Islamic music exerted a strong influence on African musical traditions, particularly in North Africa.
In sub-Saharan Africa, traditional African music has been influenced by a number of factors, including the African slave trade, European colonialism, and the spread of Christianity. African music has also been influenced by African-American music, particularly in the form of jazz and blues.
There are a number of theories about the origins of African music. Some scholars believe that it originated with the sounds of animals and nature, while others believe that it was first created by humans as a way to express themselves. Whatever its origins, African music is an important part of the continent's culture and history.
The Instruments of African Music
African music is characterized by a wide variety of musical instruments. The most commonly used African musical instruments include drums, xylophones, flutes, and horns.
Drums are the most important African musical instruments. African drums come in a variety of shapes and sizes, and are used for a variety of purposes. African drums are used to keep time, to communicate, and to generate excitement.
Xylophones are another type of African musical instrument that is commonly used. Xylophones are percussion instruments that consist of a series of wooden bars that are struck with mallets. Xylophones originated in Africa, and their use has spread to other parts of the world as well.  They are even a common instrument in today's modern western symphony orchestra!
Flutes and horns are also frequently used African musical instruments. Flutes are often used to provide accompaniment for singers, while horns are typically used as solo instruments.
Some of the African musical instruments prevalent across the continent, in Sub-Saharan Africa, are as follows:
Membranophones –  drums of all types, including the talking drums which are used to communicate over long distances.
Aerophones – flutes, horns, and whistles.
Chordophones – stringed instruments such as the African harp, the kora, and the ngoni.
Idiophones – percussion instruments such as the xylophone, maracas, and African bells.
Percussion Instrument – include clapsticks, rain sticks, bells, gongs and pots
The Music of Africa Today
African music has evolved over time, influenced by both the indigenous traditions of the continent and by the various cultures that have interacted with Africa over the centuries. Today, African music is enjoyed all over the world. African musical traditions have been incorporated into the music of many different cultures, resulting in a truly global phenomenon.
Contemporary African music is a genre of music that includes a wide range of styles and influences from across the continent. contemporary African music is characterised by its use of traditional instruments, rhythms, and melodies, as well as its fusion with Western genres such as pop, rock, and hip-hop.
The Contemporary African music genre has become increasingly popular in recent years, with artists such as Wizkid, Yemi Alade, and Davido gaining international recognition. This music is a powerful force for unity and expression, and its popularity is only growing.
Glossary
A lot of terminologies used in African music are fairly unknown in the West.  So we thought it would be useful to give you a list of the key terms used to represent styles of music:
Afrobeat
A term used by Fela Anikulapo Kuti to describe his fusion of West African with black American music.
Apala
Yoruba style of talking drum percussion from Nigeria.
Axe
Yoruba word meaning "life force", used to describe the Bahian style of Brazilian pop music popular in that country.
Benga
Originating from the Luo people of Western Kenya, this style is widely popular throughout the country.
Chimurenga
A popular style of music from the Shona people of Zimbabwe. Also called mbira-based music, one of the best examples of this sound is the music of Thomas Mapfumo.
Fuji
Nigerian Yoruba voice and percussion style using original African percussion instruments popularised by Kollington, Barrister, and Adewale Ayuba. A percussion conversation.
Gnawa
Morrocan music of people descended from the slaves brought from Mali in the 16th century. This music features the stringed instruments sintir or gimbri, singing in unison, and hand clapping. Most often played at healing ceremonies.
Griot
Generic term for a West African oral historian-cum-minstrel; a storyteller.
Highlife
Dance music from Ghana and Eastern Nigeria originates from the popular kpanlogo rhythm developed in Ghana in the 60s.
Isicathamiya
Traditional Zulu call-and-response a cappella choral music sung by men from South Africa. Ladysmith Black Mambazo is the premier example of this style of music.
Jali
Manding word for a West African oral historian-cum-minstrel; a storyteller.
Jit
Hard, fast percussive Zimbabwean dance music, influenced by mbira-based guitar styles.
Jive
Generic South African term for popular music.
Juju
I.K. Dairo was credited with being the first modern Juju star. This popular style from Nigeria relies on the traditional Yoruba rhythms, but instead of being played on all percussive instruments as tradition demands the instruments in Juju are more Western in origin. Drum kit, guitars, keyboards, often pedal steel guitar and sometimes accordion (squeeze box) are used along with the traditional dun-dun (talking drum, or squeeze drum). King Sunny Ade is the most well-known of all Juju performers.
Kwassa Kwassa
Shake-your-booty dance style began in Zaire in the late '80s popularised by Kanda Bongo Man.
Kwela
South African pennywhistle (tin flute) music.
Makossa
Cameroonian dance rhythm from the Douala region, also the name of the country's most popular pop style typified by Manu Dibango.
Marabi
South African three-chord township music of the 1930s-1960s evolved into "African Jazz".
Marrabenta
Mozambique's popular roots-based urban rhythm, a distinctive dance sound.
Mbalax
(pronounced M'balah) Senegalese (Wolof) percussion music modernised by Youssou N'Dour, characterised by a sweet, funky combination of Afro-Cuban rhythms, Wolof drumming, and American pop.
Mbaqanga
Also sometimes called "Township Jive", this South African township music was first popularised in the '60s. Johnny Clegg and the Mahotella Queens are good examples of this sound.
Morna
from Cape Verde is a soulful genre often sung in Creole-Portuguese and played in a minor key emotional tone, mixing sentimental folk tunes filled with longing and sadness with the acoustic sounds of guitar, cavaquinho, violin, accordion, and clarinet.
Palm Wine
music originates in tropical Sierra Leone located on the far West coast of Africa. Typical of the Palm Wine sound are the light and airy guitar riffs originally played on acoustic guitar accompanied by traditional percussion instruments. Palm Wine is the sweet milky sap extracted from the palm tree. It ferments quickly and is a popular drink at bars and dance halls, as well as at social occasions where the music originated.
Rai
Youthful pop music from Algeria. Rai's typical themes of love and drinking have brought Rai singers into conflict with Islamic militants.
Reggae
Originally from Jamaica, this internationally played sound dominated by bass, drums (or often drum machine), and guitar chops is associated with the Rastafarian religion, liberation politics, and Ganga.
Salsa
New York Puerto Rican adaption of Afro-Cuban music.
Samba
The basic underlying rhythm that typifies most Brazilian music.
Samba Reggae
(pronounced sam-ba heg-gay), grew out of the blocos afros (Black carnival associations) a tradition begun in 1974 in Bahia, Salvador. The Bahian Carnival Associations with their afoxe (pronounced ah-fo-shay) drum sections are similar to Rio's samba schools, with many surdos (big bass drums of varying sizes) and repineques (smaller, high-pitched drums) comprising the bulk of the rhythm section. Olodum is one of the first groups to popularise the sound.
SOCA
comes from combining the words "soul" and "calypso", is modern Trinidadian pop music.
Soukous
is a musical style that grew out of '50s Cuban rumba music mixing the kwassa kwassa dance rhythm with zouk and rhumba. Many African artists, originally from the Congo (or Zaire), relocated to Paris, which became a popular expatriate community for them, and where they are mostly still based.
Wassoulou
a musical style from Mali typified by a strong Arabic feel along with the sound of the scraping kain yang, women play the fle, a calabash strung with cowrie shells, which they spin and throw into the air in time to the music.
Were
A Muslim style of music is performed most often as a wake-up call for early breakfast and prayers during Ramadan celebrations.
Zouk
Creole slang word for "party." Modern hi-tech Antillean music is produced mostly in Paris.
Key African Artists
Lastly, we thought it would be helpful to list all the key artists who have made a difference in the world of African music.  If you feel we have missed someone out, please do drop a comment in the comments box below!  So here, in alphabetical order, are the African music superstars:
A
Wabi Abdrehman
Amara Aboubacar
Abyssinia Band
Ahmed Adaweyah
Obo Addy
King Sunny Ade
Segun Adewale
African Brothers International
African Jazz Pioneers
African Percussion
Africando
AFRIGO Band
Afro-National
Khaled Agag
Eric Agyeman
Mahmoud Ahmed
Airto Moreira
Alpha Blondy
Amaduduzo
Amayenge
Les Amazones
Kwashi Amevuvor
Les Ambassadeurs
Ara Ketu
Kollington Ayinla
Adewale Ayuba
Arrow
Francis Awe
Aster Aweke
Najat Atabou
Bachir Attir
Mohammed Awel
Azumah
B
Bala & Ses Balladins
Les Ballets Africains
Robson Banda and The New Black Eagles
Bosco Banks
Orchestra Baobab
Chief Doctor Sikiru Ayinde Barrister
Valdamar Bastos
Mustapha Baqbou
Bembeya Jazz
Frances Bebey
Mbilia Bel
Dina Bell
Nyanka Bell
Moni Bile
Bhundu Boys
Ifang Bondi
Bouchebcheb
Black Stalin
Black Star Musical Club
Black Umfolosi
Blackites
Alpha Blondy
Bonga Kuenda
Joao Bosco
Boukan Ginen
Boukman Eksperyans
The Boyoyo Boys
Ekambi Brillant
Bwaluka Founders
C
Capoeria
Chatuye
Ebenezer Calendar & the Maringar Band
Papa Ladji Camara
Gadji Celi
Lem Chaheb
Yvonne Chaka-Chaka
Thomas Chauke & the Sinyori Sisters
John Chibadura
Chicco (Sello Twala)
Stella Rambisai Chiweshe
Choc Stars
Johnny Clegg & Juluka /& Savuka
Mily Clement
Oliver de Coque
Coupe Cloue
Nanou Coul
Culture Musical Club
D
I.K. Dairo
Fanta Damba
Dandemutande
Dark City Sisters
Neway Debebe
Ben Decca
Leonard Denbo
D'Gary
Abdoulaye Diabate
Djanka Diabate
Ibro Diabate
Madou Diabate
Sekou Bembaya Diabate
Sekouba Bambine Diabate
Sona Diabate
Toumani Diabate
Djeneba Diakite
Amir Diad
Yaya Diallo
Manu Dibango
Diblo Dibala and Loketo
Prince Diabaté
Wasis Diop
Oumou Dioubate
Ernesto Djedje
Gnaore Djimi
Doudou Ndiaye Rose
Nahawa Doumbia
Adama Drame
The Drummers of Burundi
Lucky Dube
Beulah Dyoko
E
Ejema
Eklips
Hoigen Ekwalla
Ihashi Elimhlope
Jean Emilien
Hassan Erraji
Alemayehu Eshete
Ethio Stars
Jaojoby Eusebe
Cesaria Evora
Prince Ndedi Eyango
F
Majek Fashek
Brenda Fassie
Souleymane Faye
Fela Anikulapo Kuti
Femi Kuti
Paulo Flores
Foday Musa Suso
Four Brothers
The Four Stars (see Le Quatre Etoiles)
Franco
G
Gilberto Gil
Tlahoun Gessesse
Roger Georges
Nass el-Ghiwane
La Grande Kalle (Joseph Kabaselle Tshamala)
Juan Luis Guerra
Toto Guillaume
Dr. K. Gyasi & His Noble Kings
H
Abd el-Halim Hafez
Hassan Hakmoun
Gnawa Halwa
Hanan
Los Hermanos Rosario
bulletIbullet
Abdullah Ibrahim (Dollar Brand)
Haruna Ishola
Izintombi Zesi Manje Manje
J
Master Musicians of Jajouka
Jali Musa Jawara
Jil Jilala
Antonio Carlos Jobim
Amadou Bansang Jobarteh
Malamini Jobarteh
Salle John
Orchestra Os Jovens do Prenda
Juwata Jazz
K
Kafala Brothers
Kaikpai
Le Grande Kalle (Joseph Kabaselle Tshamala)
Pepe Kalle
Oum Kalsoum
Joseph Kamaru
Kanda Bongo Man
Kerfala Kante
Mory Kante
Kapere Jazz Band
Serge Kasi
Katitu Boys
Cecile Kayirebwa
Mamady Keita
Salif Keita
Trends in Kenyan Popular Music :artists/kenyamx.html
Jabu Khanyile & Bayete
Khedr
Angelique Kidjo
Peter Kigia
Ras Kimono
Lord Kitchner
Ami Koita
Ayinla Kollington
Daly Komoko
Aicha Kone
Dembo Konte
Sadio Kouyate
Ali Hassan Kuban
Toure Kunda
Fela Anikulapo Kuti
Femi Kuti
L
Papa Ladji Camera
Ladysmith Black Mambazo
Kine Lam
Lapiro de Mbanga
Legal Lions
Ray Lema
Cheikh Lo
Ismael Lo
Guy Lobe
Diblo Dibala and Loketo
Eboa Lotin
M
Baaba Maal
Sipho Mabuse
Kasse Mady
Dama Mahaleo
Vusi Mahlasela
Mahlathini and the Mahotella Queens :artists/mqueens.html
Fissa Maiga
Lovemore Majaivana
Miriam Makeba
Kante Manfila
Sam Mangwana
Bopol Mansiamina
Samba Mapangala & Orchestre Virunga
Thomas Mapfumo & the Blacks Unlimited
Dumisani Maraire
Wasiu Ayinde Marshall
Clemont Masdongar
Hugh Masekela
Mashabe
Spokes Mashiyane
Master Musicians of Jajouka
Dorothy Masuka
Maquis Original
Charlotte Mbango
Jimi Mbaye
Thio Mbaye
Mbira HomePage
Mzwakhe Mbuli
Meiway
Netsanet Mellesse
Mendes Brothers
Maulidi & the Musical Party
Margareth Menzes
Daniela Mercury
Mlimani Park Orchestra
Marisa Monte
Mohamed Mounir
Jonah Moyo
Oliver Mtukudzi
Yshala Muana
Ephat Mujuru
George Mukambi
Filipe Mukenga
Peter Mwambi & the Kyanganga Boys
N
Milton Nascimento
Youssou N'Dour
Vinvent Nguini
Dr. Nico
Prince Nico Mbarga
West Nkosi
Nouvelle Generation
O
Chief Commander Ebenezer Obey
Ayub Ogada
Sonny Okosun
Babatunde Olatunji
Olodum
Kofi Olomide
Gabriel Omolo
Remmy Ongala & Orchestre Super Matimila
Orchestra Baobab
Sir Dr. Warrior and the Oriental Brothers
Geoffrey Oryema
Chief Stephen Osita Osadebe
Osibisa
Orlando Owoh
O'Yaba
P
Andy Palacio
Eduardo Palm
Gnonnas Pedro
Omar Pene
Sir Shina Peters
John Pounds
Prince Diabaté
Prince Nico Mbarga
Dudu Pukwana
Flora Purim
Q
Les Quatre Etoiles (The Four Stars)
R
Shaaban Abdel Raheem
Rail Band
Chico Ramos
Reflexes
Ricky
Tabu Ley Rochereau
Roger
S.E. Rogie
Roha Band
Abdul Tee-Jay Rokoto
Doudoundiaye Rose
Rossy
David Rudder
S
Mokhtar Al Said
Salamat
Samite
Oumou Sangare
Kuku Sebiebe
Coumba Gawlo Seck
Dieneba Seck
Mansour Seck
Thione Seck
Sidi Seddiki
Shalawambe
Shangara Jive
Shirati Jazz
Coumba Sidibe
Sali Sidibe
Sery Simplice
Jona Sithole
Sparrow
Les Sofas
Soukous Stars
The Soul Brothers
Momo "Wandel" Soumah
Hadja Soumano
Sukama Bin Ongaro
Super Biton
Super Diamono
Super Eagles
Super Mazembe
Foday Musa Suso
T
Muungano Taarab
Tabou Combo
Dele Taiwo
Tananas
Tarika
Tarika Sammy
Nene Tchakou
Les Tetes Brulees
Sam Fan Thomas
Hebiste Tiruneh
Timbalada
Stan Tohan
Tukot Band
Toure Kunda
Alaji Toure
Ali Farka Toure
Keletigui Traore
Lobi Traore
V
Ruka Vandunen
Nana Vasconcelos
Caetano Veloso
Les Veterans
Vijana Jazz
Samba Mapangala & Orchestre Virunga
Voodoo Server
Vusi Ximba
W
Abdel Wahab
Walias Band
Les Wanyika
Simba Wanyika
Sir Dr. Warrior and the Oriental Brothers
Papa Wemba
Wenge Musica
X
Xalam
Z
Le Zagozougou
Zaiko Langa Langa
Zaza Club
Hukwe Zawose
Zein Musical Party
Zimbabwe Stone Sculpture
Zitany Neil
Zouglou