These 10 tips for successful music lessons will help you to have a rewarding experience learning an instrument. These are practical tips that we have discovered from years of teaching music and our experiences with teaching hundreds of different students each year.
Adults can start any instrument at any time. Their success is based on how willing an adult is to commit to practicing, similar to learning a foreign language.
For children, starting at the right age is a key element to the success of their lessons. Some people will tell you "the sooner the better" but this attitude can actually be negative and backfire. If a child is put into lessons too soon they may feel overwhelmed and frustrated and want to stop lessons. The last thing you want to do is turn a child off music just because they had one unpleasant experience, which could have been prevented. Sometimes if a child waits a year to start lessons their progress can be much faster. The following are guidelines we have found to be successful in determining how young a child can start taking music lessons.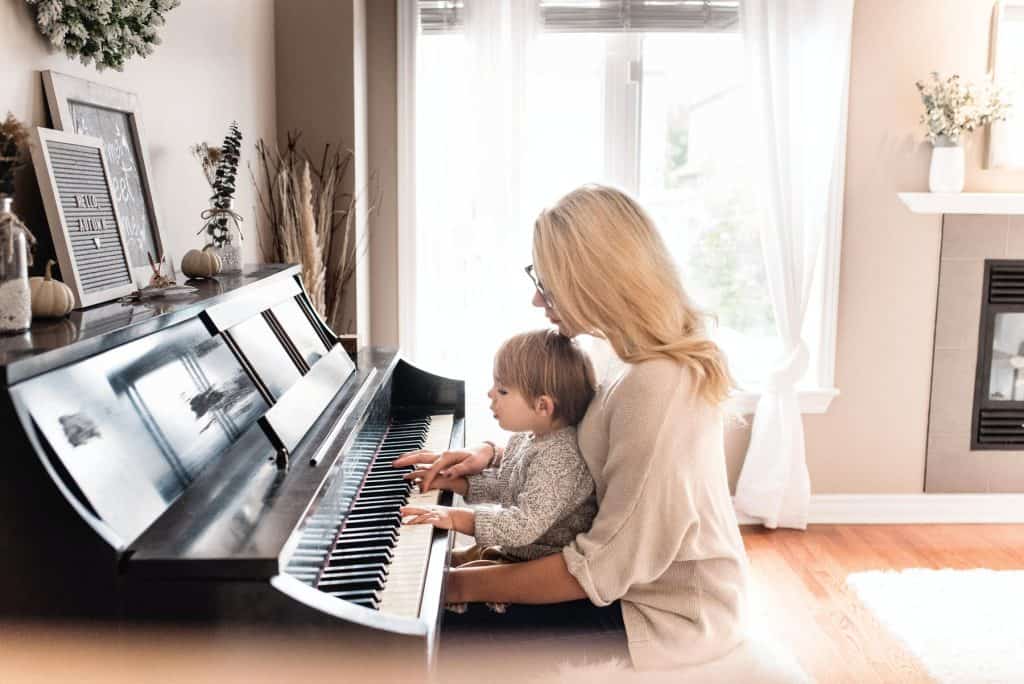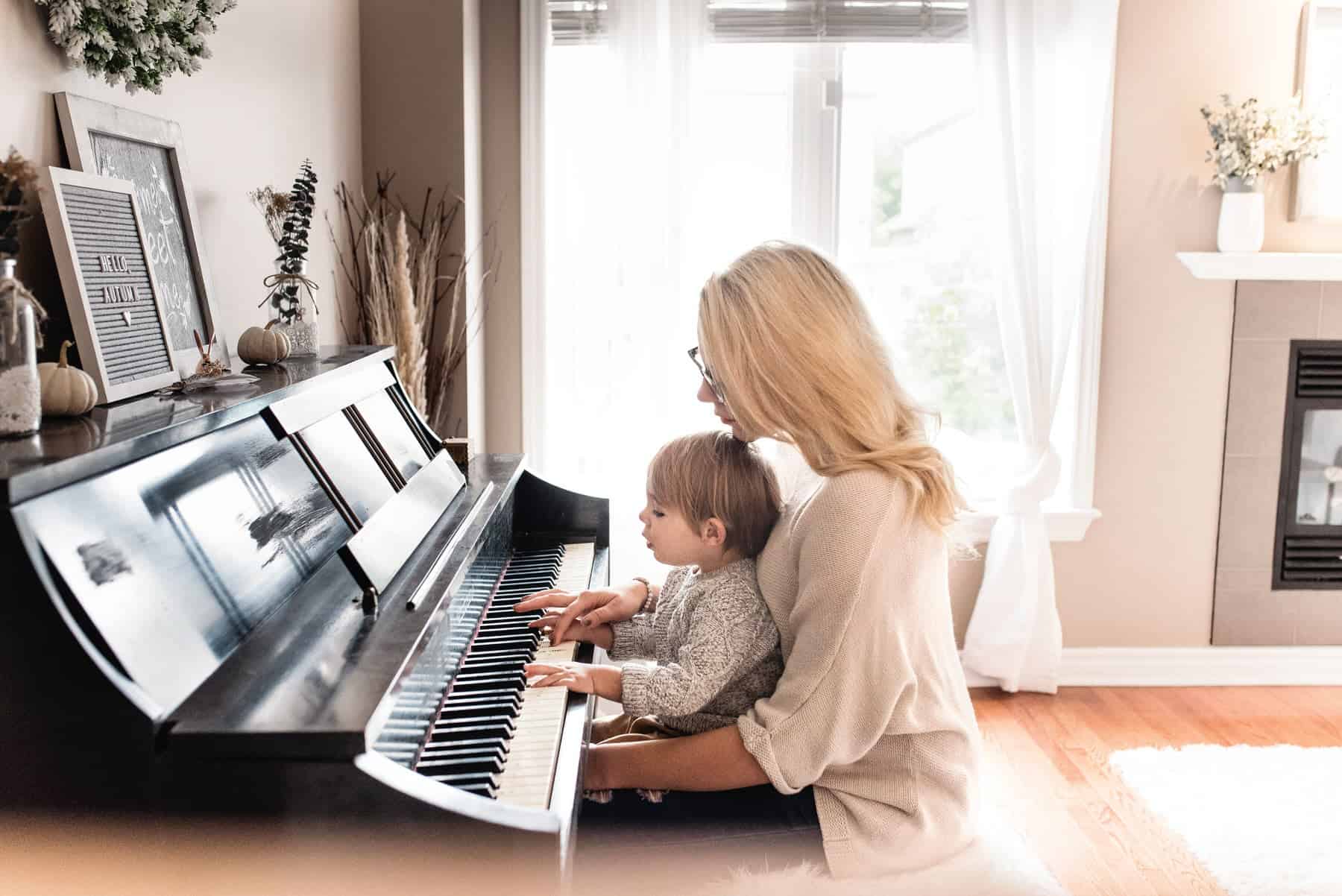 4 years old is the youngest age that we would recommend starting children in piano lessons. At this age, they have begun to develop longer attention spans and can retain material with ease. Of course, it doesn't stop a child younger from playing around on a keyboard for a bit of fun before they are four!
7 years old is the earliest we recommend for to learn the guitar. Guitar playing requires a fair amount of pressure on the fingertips from pressing on the strings. Children under 8 generally have small hands and may find playing uncomfortable. Bass guitar students are usually 10 years or older.
8 years old is recommended as the youngest age for private vocal lessons. Due to the physical nature (proper breathing techniques, development of the vocal cords and lung capacity) the younger body is generally not yet ready for the rigours of vocal technique.
It's perfectly possible for children to play the violin, viola and cello from the age of 4. Some music teachers will start playing with younger children, but our experience has shown us the most productive learning occurs when the beginner is at least 4.
Due to lung capacity, and also teeth, (and in the case of the saxophone the size of the instrument) we recommend that most brass and woodwind beginners are around 9 years old.
Finding the Right Teacher
This is perhaps the most important factor in taking music lessons. A good music teacher will be able to teach music to you or your child the material in an interesting and engaging way. They will be able to tailor the lesson to your or your child's learning style and make sure that the student is progressing at a comfortable pace. A good music teacher will also be able to instil a love of music in their students.
Group classes and collaborative learning work well for preschool music programs and theory lessons. However, when actually learning how to play an instrument, private lessons are far superior, since in private lessons it is hard to miss anything, and each student can learn at their own pace.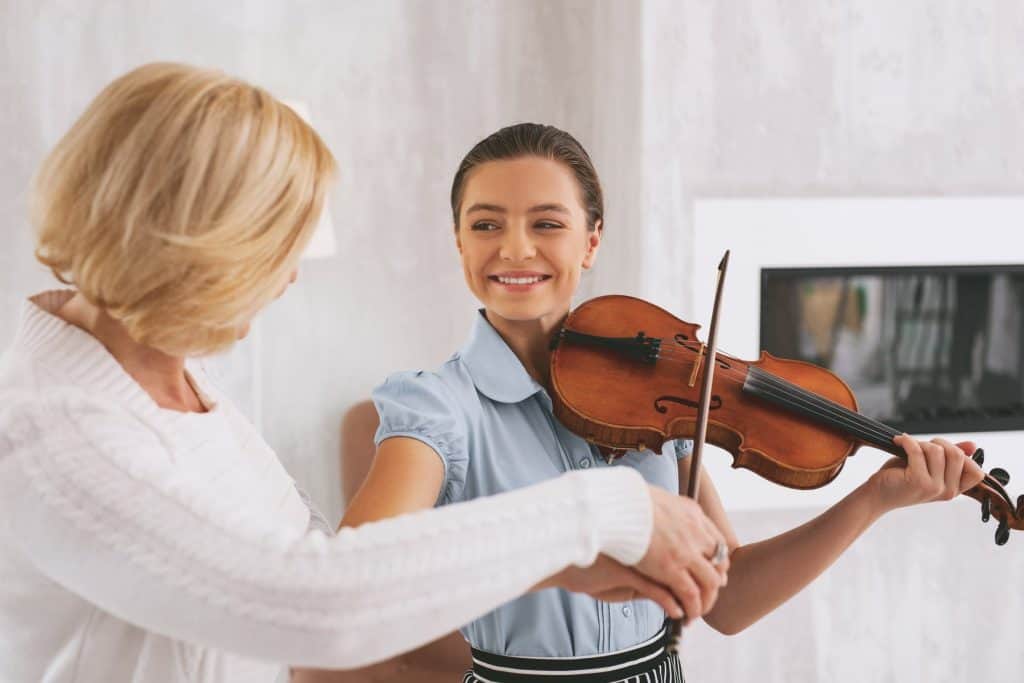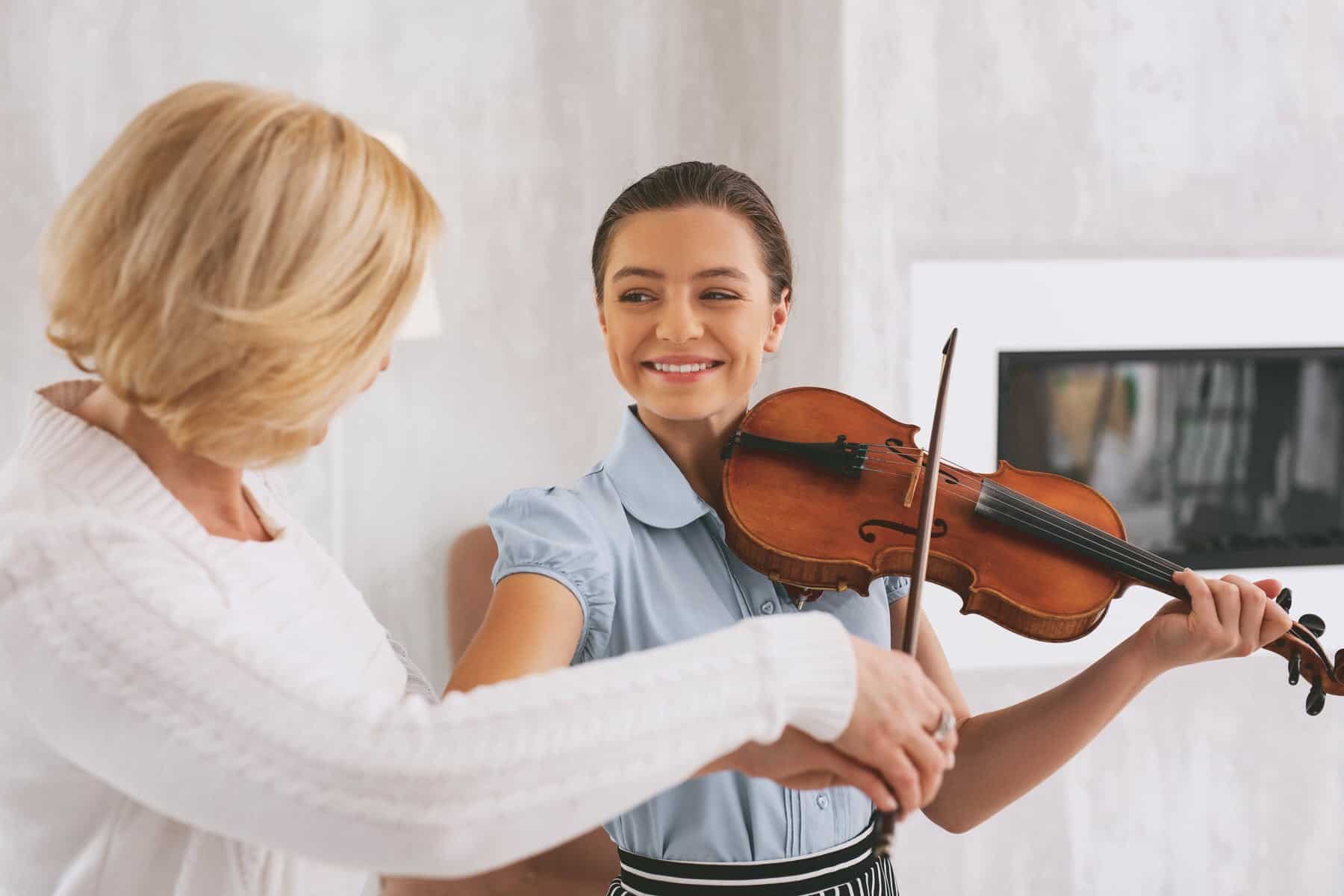 Don't Compare Yourself to Others
It is important to remember that all musicians at their own pace. Some people will learn faster than others, and that is perfectly normal. Do not compare yourself to other people who are taking lessons, as this will only lead to frustration. Focus on your own progress, and be proud of the accomplishments you have made.
Set Reasonable Expectations
It is important to set realistic goals for yourself or your child. It is not reasonable to expect to be able to play complex classical pieces or even the entire piece of something simple if you have only been taking guitar lessons for a few months. It will take years of practice time and dedication to reach that level. However, it is perfectly reasonable to expect to be able to play simple songs, a famous piece of music or even your favorite songs within a few months of starting lessons.
When first starting out, it is important to set small goals. For example, if you are taking guitar lessons, your first goal should be to learn a few basic chords. Once you have mastered those, you can move on to more difficult material. If you are taking piano lessons, your first goal should be to learn how to read music. Once you have accomplished that, you can start working on more difficult pieces. Trying to accomplish too much at once will only lead to frustration.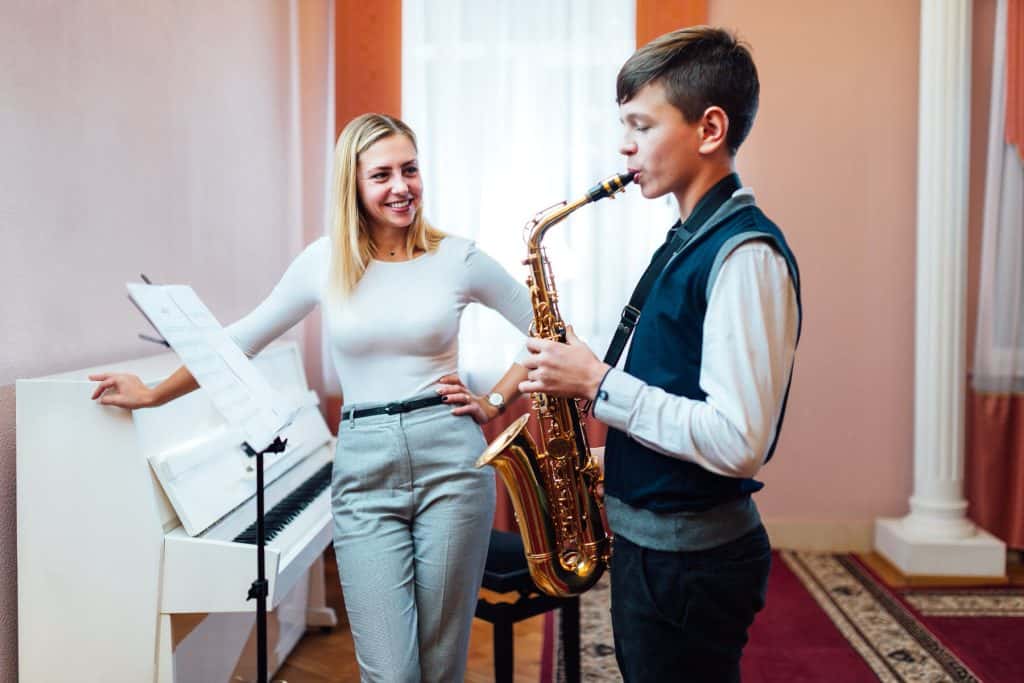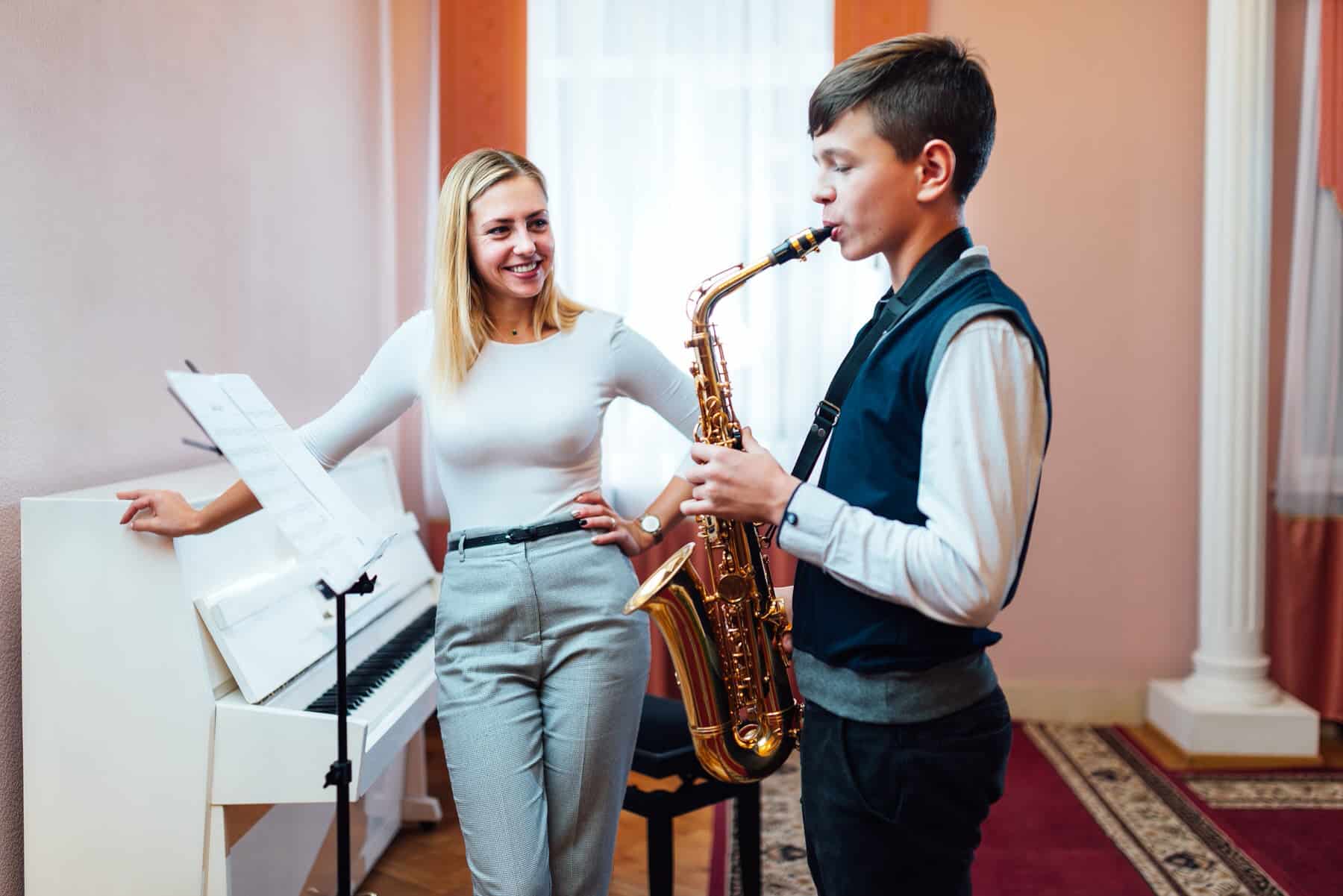 For a young child 20 or 30 minutes seems like an eternity. Instead of setting a time frame, use repetition in practice sessions and spend time planning to help kids understand music. For example, practice this particular piece 4 times every day, and this scale 5 times a day. The child then does not pay attention to the amount of time they are practicing their instrument but knows if they are on repetition number 3 they are almost finished. 
In general, we suggest no more than 30-60 minutes per day of "instrument-specific" practice for students under 18, and 1-2 hours for adults. This allows the student to have enough time to absorb the material, and also leaves time for other activities.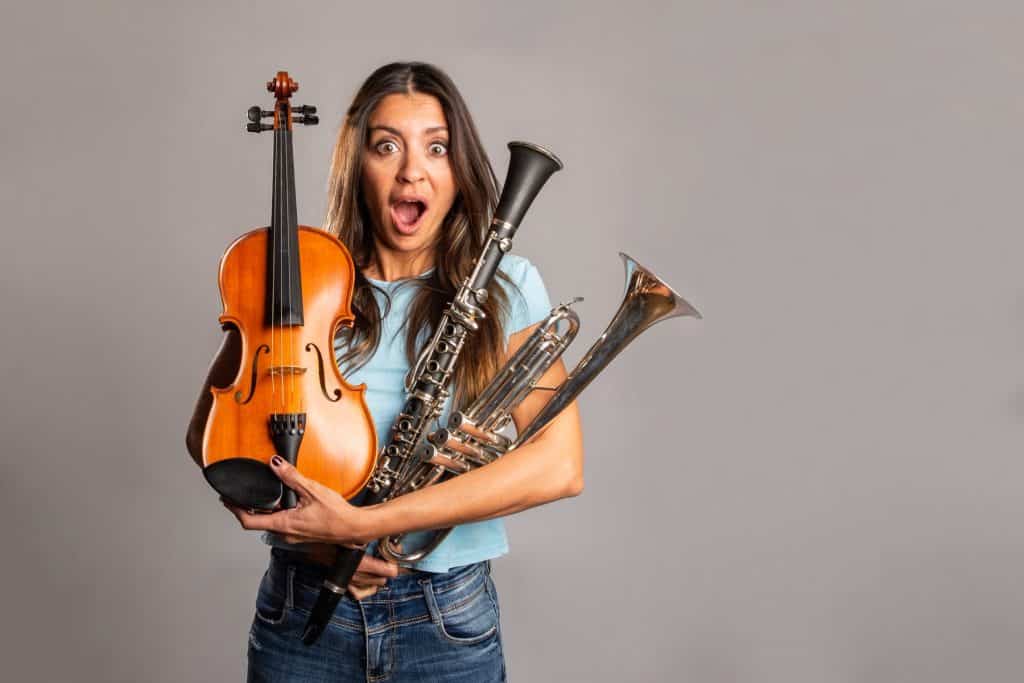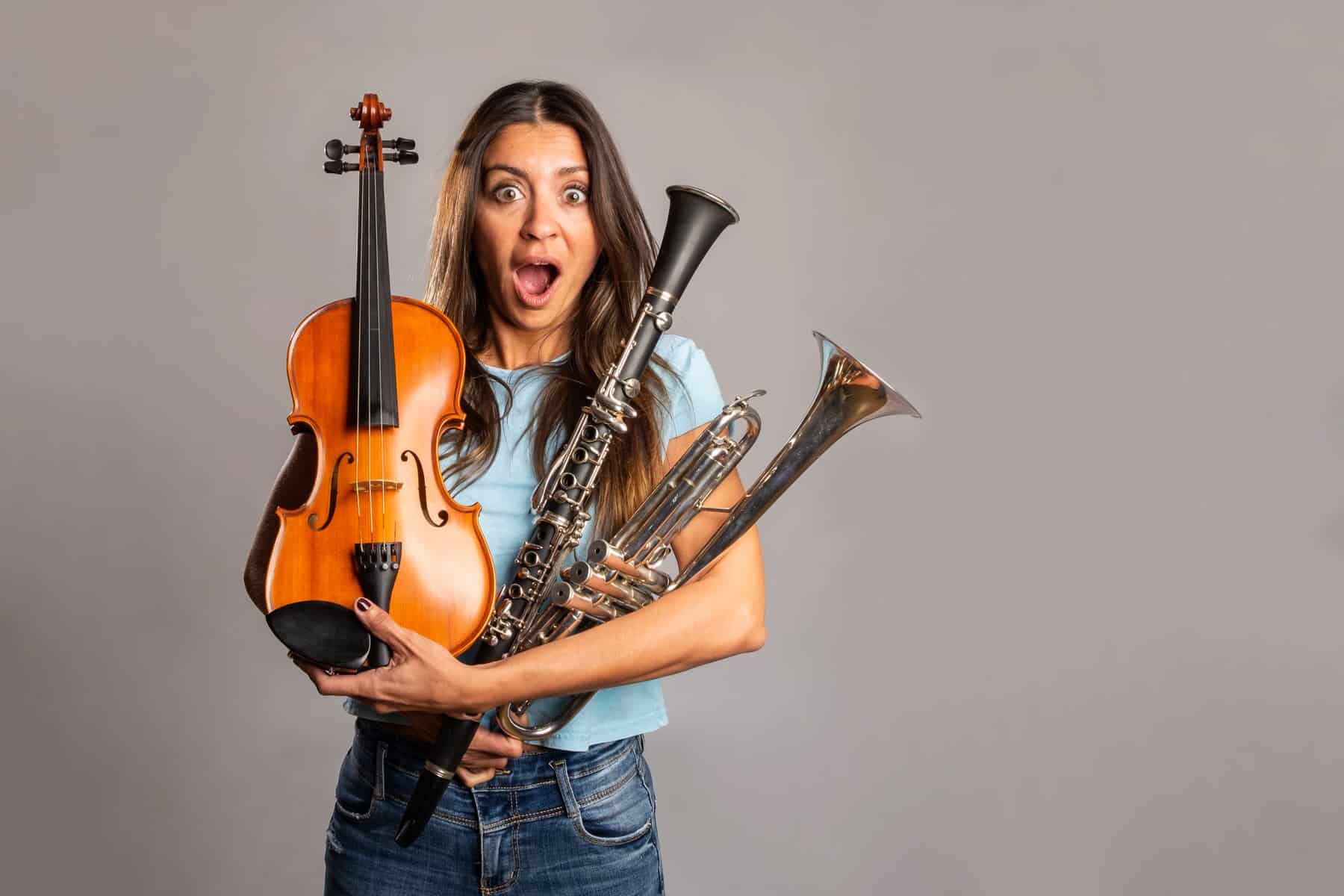 Some adults reward themselves with a cappuccino or some other treat after a successful week of practicing. Parents can encourage children to practice by granting them occasional awards for successful practicing. Praise tends to be the most coveted award – there just is no substitute for a pat on the back for a job well done. Sometimes we all have a week with little practicing, in that case, there is always next week and new concepts.
Parent's role in Music Lessons
The parent's role is crucial in music lessons. Parents are responsible for making sure the child practices, and that the practice time is quality time. The parent should also be supportive of the child taking lessons, and not put too much pressure on the child to excel. It is also important that the parents attend the recitals and performances, as this helps the child to feel supported and appreciated.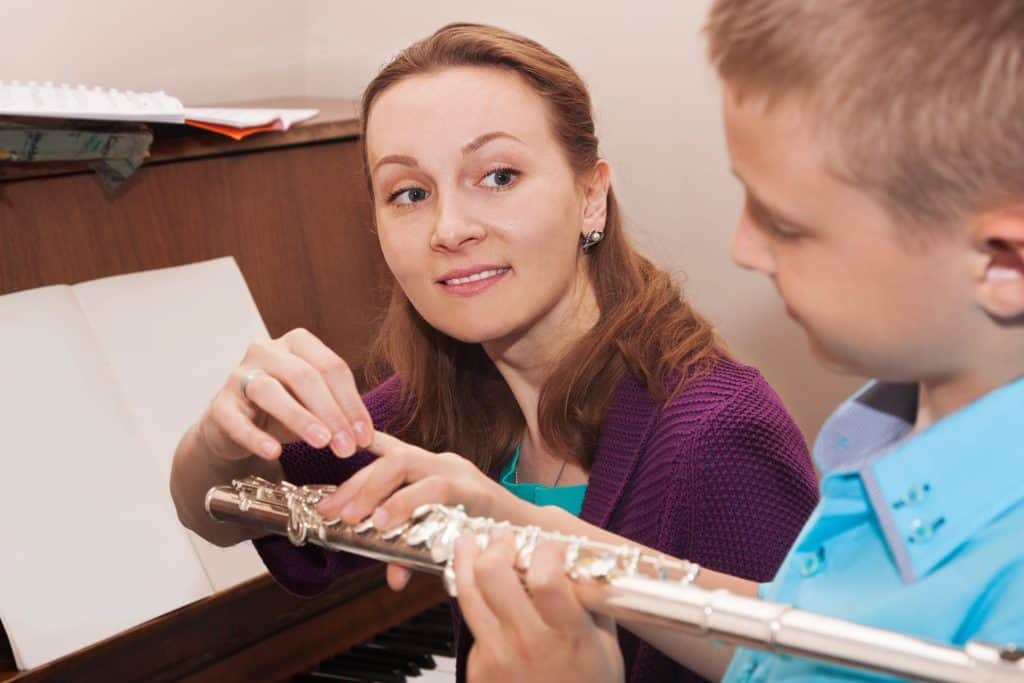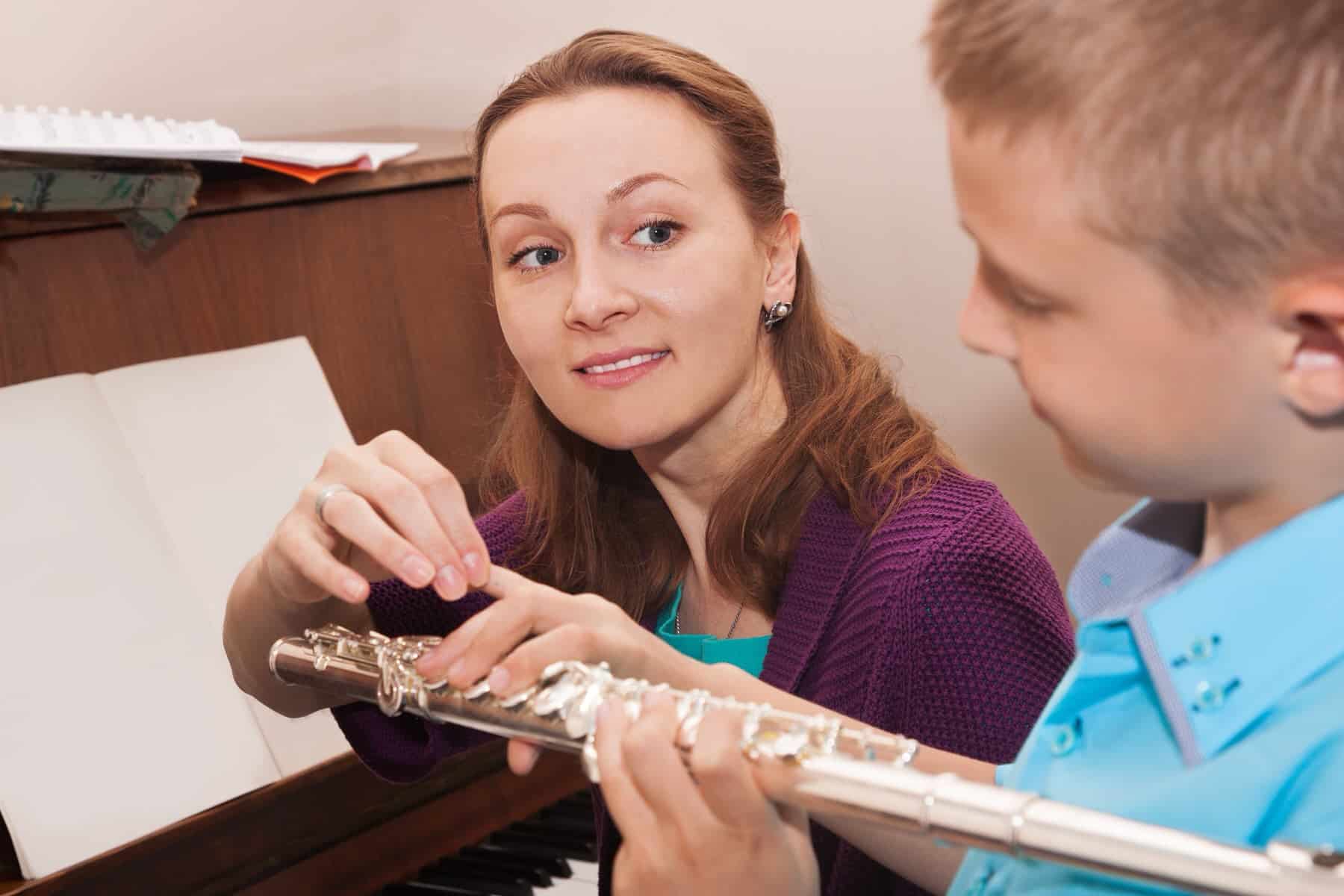 Practice, Practice, Practice!
I know we've mentioned it already, but it's so important we thought we would mention it again! The key to success in any endeavour is practice. This is true for all musicians and great artists. In order to improve, you need to put in the time outside of your lesson to practice what you have learned. A good rule of thumb is to practice for at least 30 minutes every day. If you can practice for longer, that is even better.
As with anything, becoming a musician takes practice and there is no shortcut to that.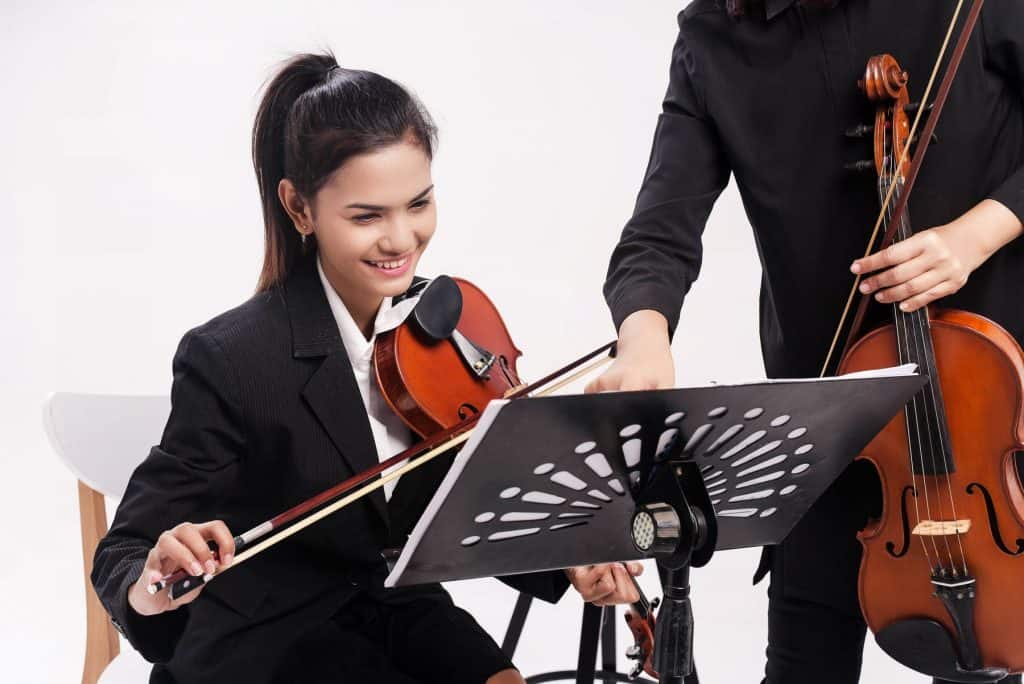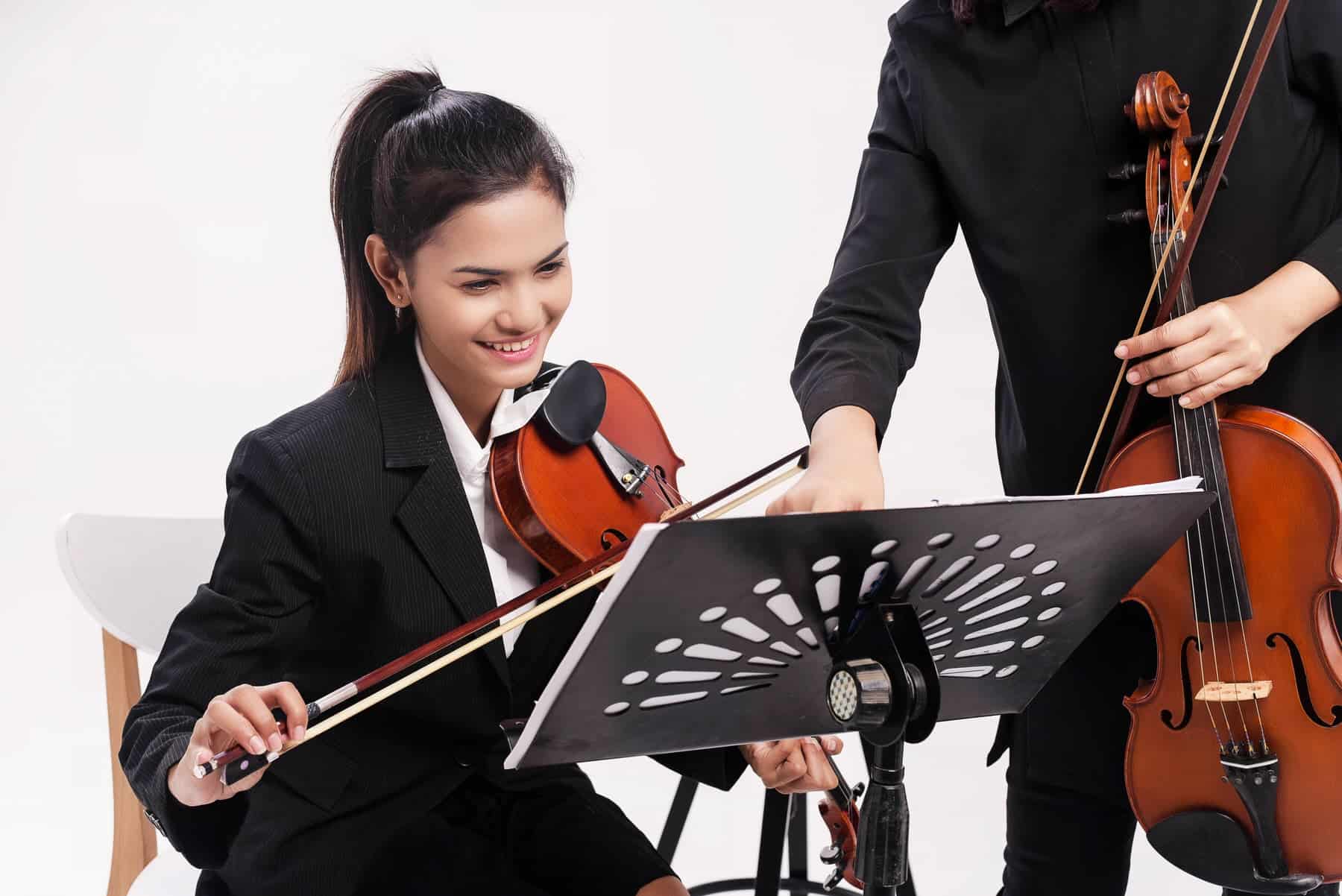 Advantages to learning music
There are HUGE advantages to learning music besides enjoyment…
Being able to go from learning notes and rhythms to producing meaningful music instils in your child a sense of accomplishment and self-confidence.
Learning the basics of musical language and interpreting a work through performance teaches your child the ability to understand a problem and reach an appropriate solution.
Hand, eye, body posture and thought all working together are the ingredients of playing an instrument. These coordination skills transfer to many other aspects of life.
Learning all of the basics of music and applying them correctly takes perception and discipline.
Every child wants to be part of a group. Theory and musicianship classes, in addition to group performances provide just such unique opportunities.
The words beauty, serenity and excitement come to life with each musical experience. These feelings help every child appreciate all forms of the arts.
Learning to perceive and derive meaning from musical sounds sharpens your child's ability to comprehend abstractions.
When your child learns to analyse a musical work from all perspectives or to improvise within a certain musical style, both inductive and deductive reasoning grows stronger.
Music offers the ability to cultivate our feelings and thoughts through nonverbal means and to respond to these nonverbal thoughts in others.
Learning to comprehend, consider and evaluate music can help your child make informed decisions and uphold value judgments in other aspects of life.
Your child learns to classify by learning to identify different types and styles of music and recognise how cultures use music for personal expression.
Learning to read, write and interpret musical notation strengthens the use of other symbol systems such as mathematics and language.
Last but not least, remember to have fun! Music should be enjoyable, so don't let it turn into a chore. If you are not enjoying your lessons, then take a break or try a different type of lesson. There are many different instruments and styles of music out there, so find one that you enjoy and stick with it. With these tips, you should be well on your way to success in your music lessons.
Being a musician should be something that you enjoy for a lifetime. So, try not to put unrealistic expectations on yourself or your children to learn too quickly. Everyone learns at a different pace and the key is to be able to enjoy the journey.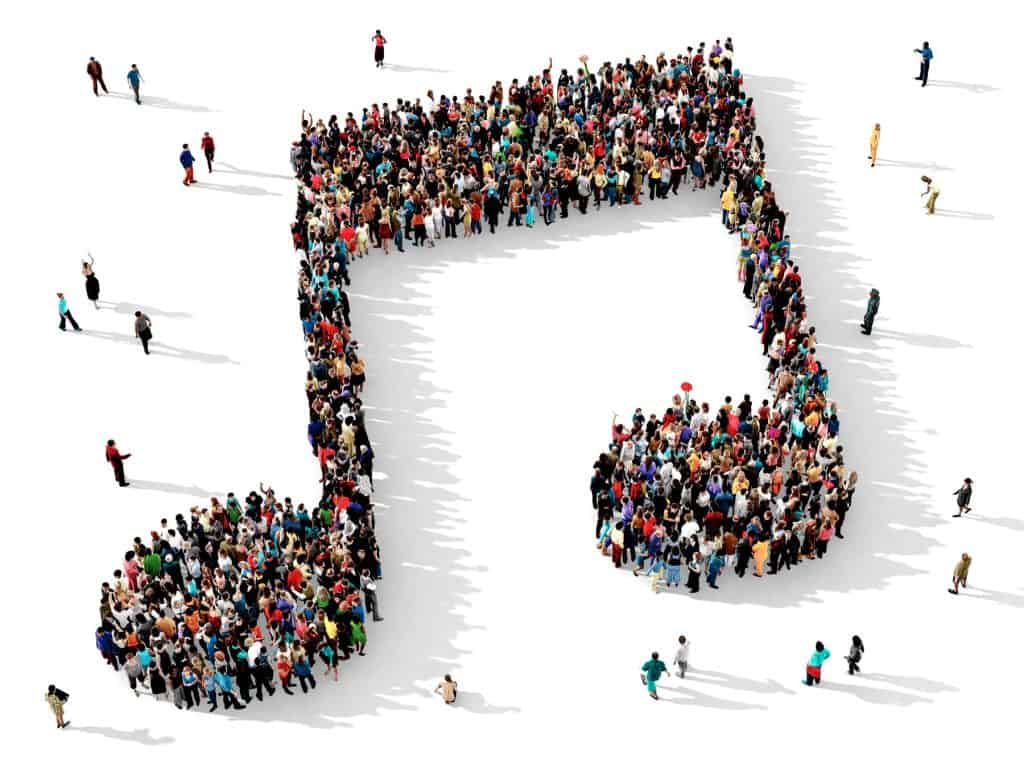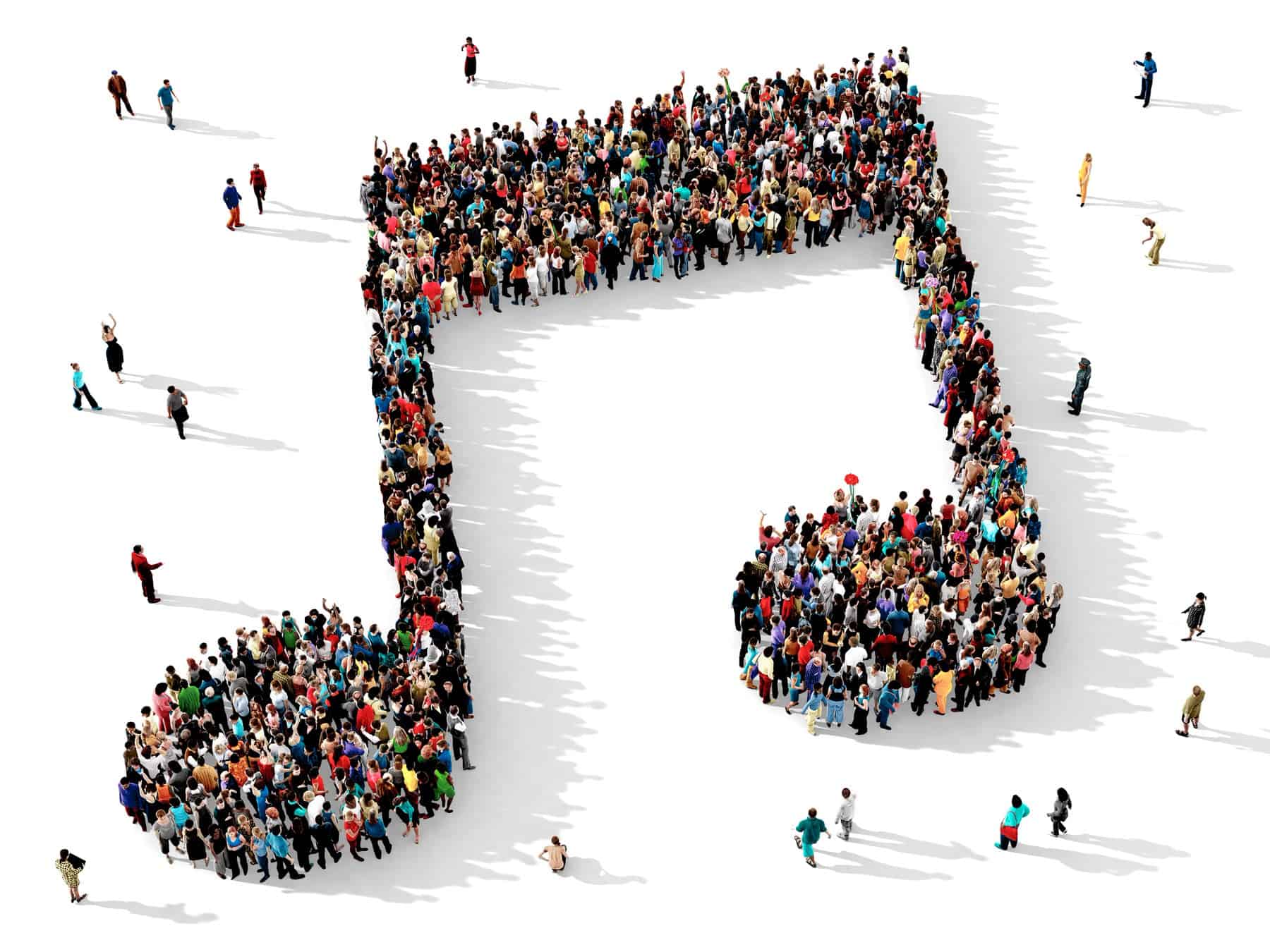 10 Tips For Successful Music Lessons


Summary
We hope you have found these ten tips useful, and will help you become more effective in becoming successful with your music lessons. Remember to stay focused and positive to give yourself the best chance of becoming the musician you want to be!