We all know that regular and effective instrument practice is the key to good progress, but getting kids to practice music in the face of the many other distractions of modern life can be a challenge!
In this article we'll share our best hints and tips to give your child a head start with their music lessons.
Create Challenges and Goals-
but celebrate ALL Accomplishments
Most of us work better with a clear goal, and learning music is no exception. Decide with your child what they would like to achieve after a week of regular practice, and set bigger goals for them to work towards each term too. These could include memorizing scales, taking part in performances at school or home, mastering a technical point or playing a piece through without stopping.
While the goals themselves should pose a challenge, consistent encouragement from parents and others at home is vital to maintain motivation and practice regularly.
Be sure to celebrate every accomplishment, however minor; even something as simple as getting the instrument out of its case without being prompted!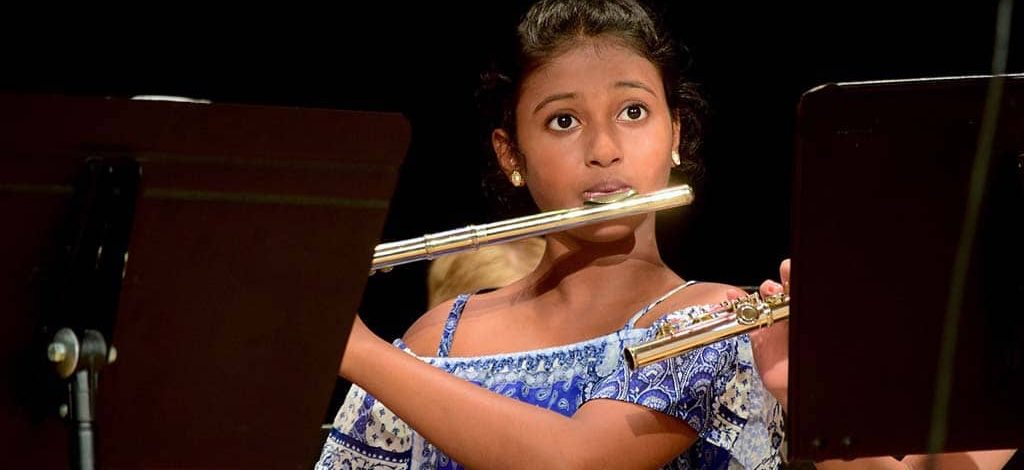 Be Their Cheerleader
Kids thrive when they feel they are doing well, so be sure to lavish them with praise at every opportunity!
Let your child know that you believe in them and their ability to excel in music however challenging it gets, making music practice a pleasant activity that supports their strengths.
Positive attention is a great motivator and if they hear you telling everyone how proud you are of their achievements, your budding musician will start to see their practice schedule as a joy and not a chore.
Create a Reward System
It may feel like bribery, but a reward system can be invaluable in supporting an effective music practice routine, positive attitude and fostering progress. It doesn't have to involve money; some families exchange minutes of weekly practice for minutes spent on a device or playing video games. You can even reward them with ice cream!
Anything your child finds fun will motivate them and support the learning process, especially in the early stages. As the benefits of regular practicing become apparent and your child starts to see results in their playing, they will be more able to maintain the discipline and good habits of their practice schedule without as much external motivation.
Plan Performances
Performance is the lifeblood of any musician, and as a parent it is vital for you to find ways for your child to perform as often as possible even from an early stage in their music education. A forthcoming performance is an excellent motivator and provides useful focus to your child's practice.
If your child has group lessons, encourage them to perform the music they have been working on to the others during their music class. Many music teachers also organize both formal and informal student concerts for the kids they teach. This kind of experience prepares kids well for music exams and bigger concerts later on, as well as building their confidence and self-esteem.
At home, playing to parents, visitors, or even an audience of stuffed animals at the end of a music practice will achieve the same thing.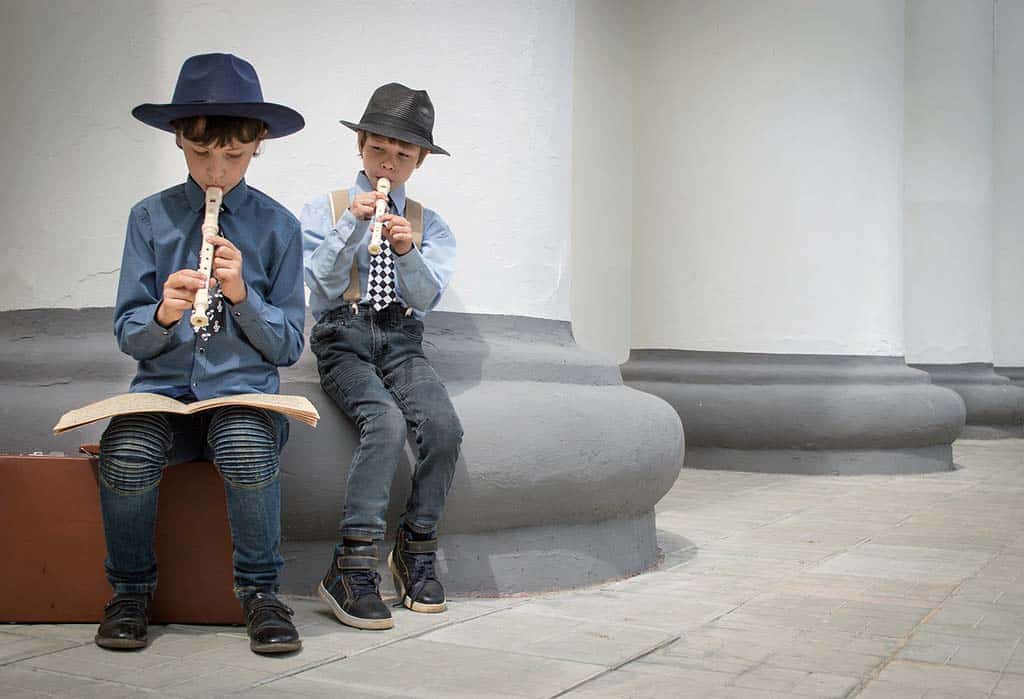 Put Your Child in Control
Kids will always be more motivated to do all sorts of things if they feel like they're being given the choice, and music education is no exception! If possible, allow your son or daughter some choices over their practice times and location. It will then be easier to help them to stick to it.
Let them tell you what homework they've been given by their music teacher so they can determine the content of each practice session too.
Above all, regardless of their age or experience, let them feel like they are the experts!
Let Them Play Music They Like
Don't make the mistake of thinking that the main priority of learning an instrument is classical music. There is way more to it than that! From violin to guitar, and everything in between, any instrument opens the door to a massive variety of musical style; jazz, world, folk, and popular to name a few.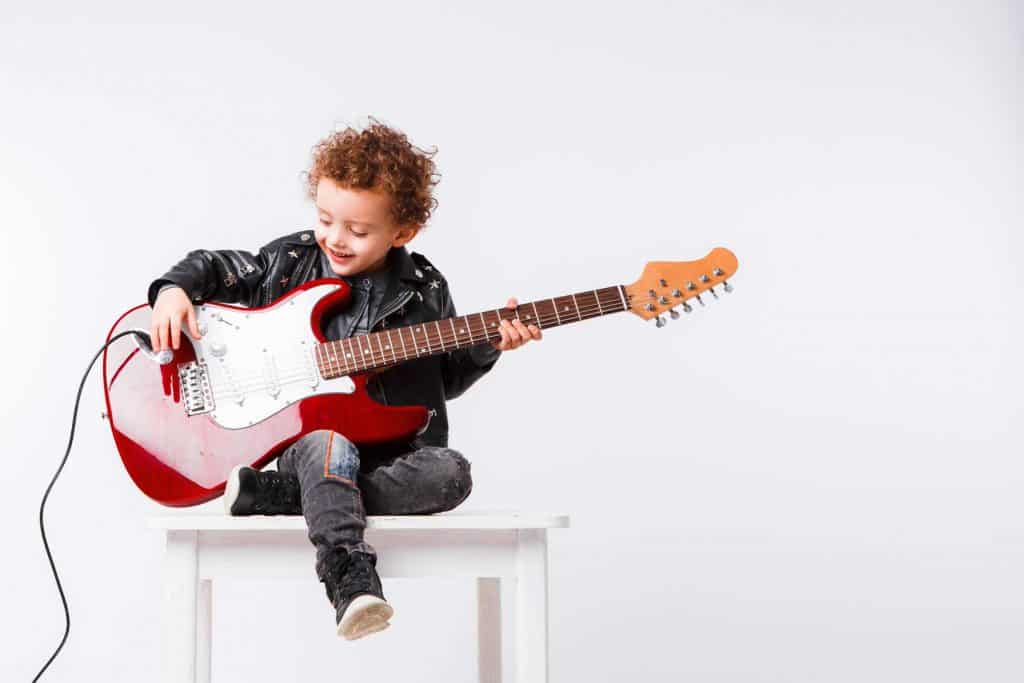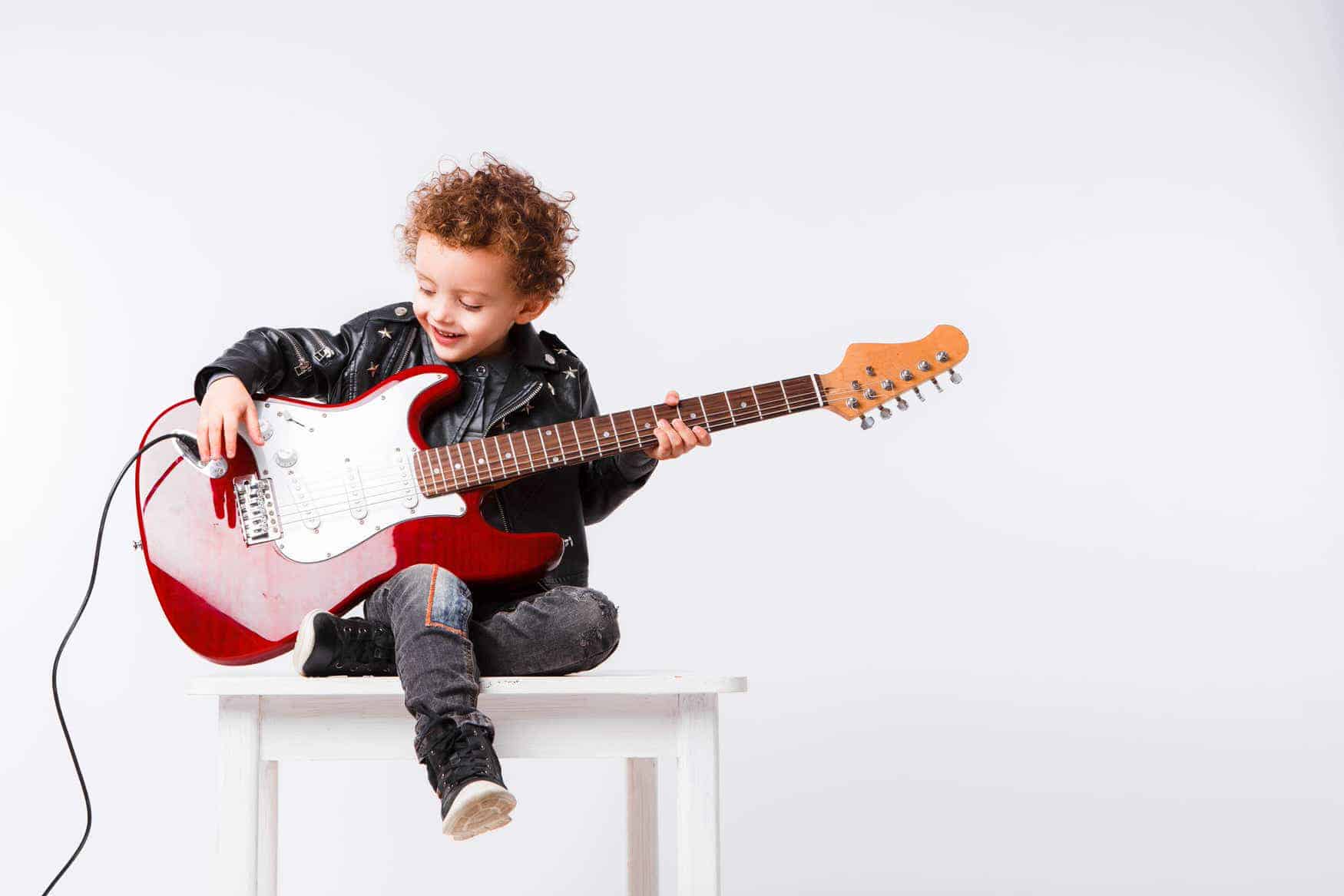 Playing music they enjoy and recognise is an excellent way for kids to gain extra reinforcement of their instrumental technique without tears, and will assist in aural training, fluency, and self confidence as well as livening up their practice routine. It may even be more enjoyable for you to listen to!
There are lots of excellent books available featuring music from shows, films, TV, and even video games arranged for all instruments which will set your child up for success.
Break up Practice Time
Keep your expectations moderate here. Playing a musical instrument is a tremendous feat of concentration and practicing for extended periods of time usually leads to nothing but misery, mistakes and frustration!
It can be difficult to schedule, but if at all possible get your child to practice music for a shorter session most days rather than longer sessions less often. Depending on the student's level, we recommend between 15-45 minutes per practice session, ideally at least five times per week.
Divide your child's music across these sessions so they get the chance to work in-depth with clear challenges and are not trying to cover everything every time they play.
Practicing for longer than 45 minutes at a stretch is not advisable even for the most advanced of students. Even a short (tea…) break and a regular change of task (for example from scales to pieces) after that time will keep the brain focussed and maximise progress.
Don't Make Practice An Obligation, But Do Create A Disadvantage/Consequence for Not Practicing
This ties in with what we said earlier about using a reward system. Don't want to practice? That's fine, but you won't be able to earn as much time on your device this week. Or you can help me with the chores if you'd like? Oh, well you must have some homework to be getting on with instead then….
Help Your Child Understand the Gift of Music
Music is a true gift that will last your child's whole life, but sometimes it is difficult to help them to see that!
Support your son or daughter in using their music learning and linking their achievements from practicing to tangible opportunities that they find fun. This may be social, such as joining other players in an ensemble or band and making new friends, or even the chance to travel with a youth orchestra.
Help Them Engage With Music
Make attending a concert or any other musical performance into valuable positive family time, perhaps preceded by a special meal or the chance to explore a new city or area.
Encourage listening to music at home, regardless of genre, and ask your child to describe exactly what they find pleasant in the different types of music they like to play and/or listen to.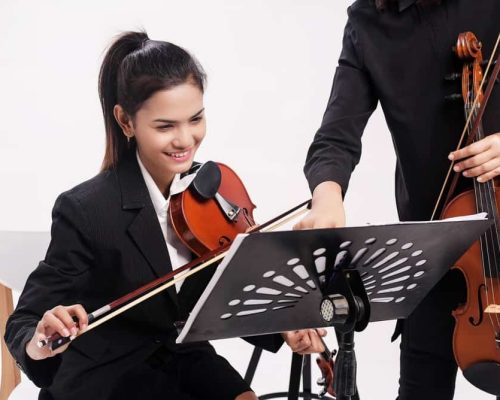 Take the opportunity to link your child's current progress to a future goal and make it easy for them to access information about their music-making, or to question their knowledge when they feel the need. To celebrate your child's accomplishments with positive reinforcement such as verbal praise while reminding them that it takes practice is a good motivational strategy.
Play Music to your Child
Many professional musicians will say they enjoy playing to young children most of all! The magic of helping them to explore new sounds is wonderful indeed. However, we understand that many parents may find the idea intimidating!
Even an activity as simple as singing nursery rhymes with your toddler, or singing along to the radio in the car with your teenager, are beneficial. And ensuring you play a range of music in the house is one of the easiest ways to let your child perform and explore their own tastes and become a confident musician.
Making Practice Sessions Fun
Depending on their character traits, "fun" will of course mean different things to different kids! As a parent you will know best how to encourage your child to practice in a way that they enjoy.
Research and show them games to play
There are many games out there!
A favorite of ours is to write the names of things to practice on pieces of paper in a jar, and let your child pick at random.
A quick internet search reveals countless other possibilities. The violin teacher Stephanie Railsback has a fantastic list here.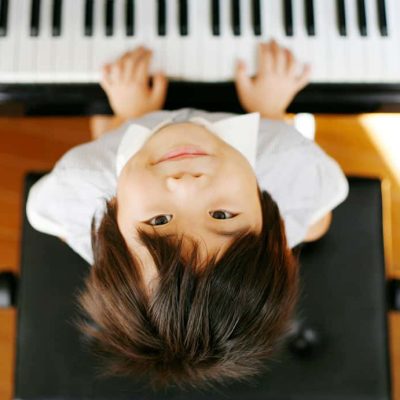 Get involved with practice sessions, but know when to take a step back
There is a fine balance between support and interference.
Trust your child to understand what they covered in their music lesson each week, and support their successes while giving them the space and freedom to learn from their mistakes.
Help them to spot and follow up on opportunities, but try not to force them into activities if they are reluctant. In most kids enthusiasm grows with time and patience!
If you are unsure whether or not your child is practicing most effectively, a discreet word with their music teacher will usually yield better results than challenging your child during their practice session.
There are a wealth of apps out there to support your child's music education, and it can sometimes be difficult to sort the wheat from the chaff! Here is our list of the best musical apps for youngsters:
This Is All Much Easier
If You Have The Right Teacher
This should go without saying, but a teacher who is genuinely interested in and supportive of your child's musical goals is worth their weight in gold!

Contrary to some opinions, it is absolutely possible for a teacher to support high standards of musical progress whilst also being encouraging and responsive.

Don't be afraid to have taster lessons with several teachers if possible, in order to find exactly the right person to support your child's needs.

Getting Kids To Practice Music


Summary
I hope you've found this article useful.  Please do share it with your friends who may also find the advice helpful, and don't forget to say hi and comment below.
Here are three final tips to help you out…
Good luck!
Quick Tip To Help Get Them Started
Quick Tip To Keep Them Motivated
Quick Tip To Reignite Their Interest