This article is written by a guest author, piano teacher Doug Hanvey. 
You may wonder how to choose the best digital piano for classical pianists. Sure, you could purchase an acoustic piano, but they can be pretty pricey. Besides, there are advantages to using a digital piano when taking online piano lessons. 
For example, my online piano school uses software to connect the students' and teachers' instruments through the internet so each can hear the other play without losing audio quality. 
This obviously isn't possible with an acoustic piano.
There are numerous manufacturers of digital pianos and hundreds of models to choose from. A digital piano not only offers the basic features of an acoustic piano – keys and sound – but also electronic features that may include many additional sounds, a metronome, a recorder function so you can listen back to your playing, the ability to fine-tune EQ and reverb to get precisely the sound you want, and the ability to connect to your computer and/or other electronic instruments.
It sounds very complicated, but when purchasing a digital instrument, classical pianists have it easier than others. While you may want to get certain features only found on digitals (for example, a metronome), the most important features of a digital piano are the same as the most essential features of an acoustic piano. 
These are its sounds (i.e. the quality of its digital samples of acoustic pianos) and its action (the "feel" of the keyboard as you play it). Does it sound like a real piano? Does it feel like a real piano? These should be the most important considerations for any classical player.
What shouldn't be one's primary considerations is the instrument's appearance or the quality of its non-piano sounds (e.g. electric piano, organ etc.).
A great first step is to view the Ted's List of the 24 Best Weighted 88 Key Digital Pianos.  It'll kick you off in the right direction, giving you a brilliant low-down of what instrument excels in what field.
As someone who has played piano for 50 years, and who has worked as a professional musician and music teacher for most of my life, I'd like to think that I have good sense and taste when it comes to choosing an instrument. Indeed, I'm actually quite picky! 
When I purchased my first acoustic piano as a young adult, I visited every piano store I could find in Los Angeles and played at least 50 different instruments before choosing one I couldn't justifiably afford, but that nevertheless proved to be an excellent purchase for a serious classical musician: a Steinway upright.
Not long ago I did something similar for digital pianos: I went to numerous stores and tried dozens of models from the major manufacturers.
While digital pianos range in price from 200 to 20,000 or more, most people aren't going to spend more than a few thousand dollars on one. And there's really no need to.
In my opinion, the best digital piano for a classical pianist in a reasonable price range (costing no more than a few thousand dollars) is the Kawai MP11SE. (While I don't own this instrument, I do own its little brother, the original MP7.)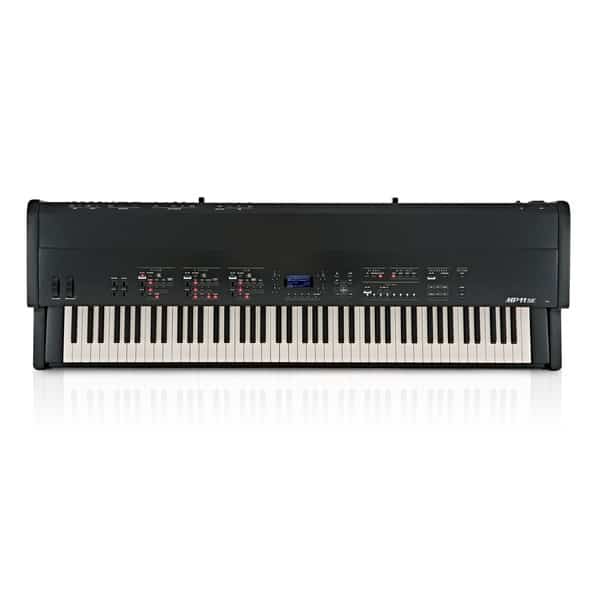 A Digital Piano with amazing expression

DESIGNED FOR: Professional Musician

COMES WITH: Includes Kawai 5 Year European warranty

FEATURES: Includes GFP-3 Triple Pedal Unit


When you check the price above, you'll see there are loads of great places to buy this item.  Our personal favorite is Gear4music.
It is the largest music retailer in the UK and fast becoming the most respected online music shop in the US too.  Their customer service is excellent, they have competitive prices, really fast shipping, and usually have the longest guarantee.
Most professional musicians use Gear4music, so there is no reason why you shouldn't too!
In my strong opinion as a pianist and piano teacher, the MP11SE, which retails for around 3,000, has the most realistic piano action and most accurate and pleasing acoustic piano sounds compared to any other digital piano.
This isn't surprising. Of the less than 10 major digital piano manufacturers, only two also have a storied history of manufacturing excellent acoustic pianos, and Kawai is one of them. (Yamaha is the other; I also happen to own an upright Yamaha acoustic piano.) You would expect that a manufacturer with the expertise to make excellent acoustic pianos might also make the best digital piano. 
Not only does the MP11SE meet my two primary criteria that classical pianists should consider when purchasing a digital piano – quality of sound and action – but it also has just about every electronic feature one could possibly want, including a metronome, recorder, many other excellent sounds, and much more.
On their MP11SE page, Kawai itself summarizes best what I feel about the MP11SE:  "The most authentic keyboard, the most realistic sound…"
Every classical pianist looking for a top-notch digital piano should strongly consider the Kawai MP11SE.
As I wanted to give more than one choice, my second option would absolutely be the Yamaha N1X; although this is quite a bit more expensive than the Kawai.
The Yamaha N1X AvantGrand Hybrid Digital Piano seamlessly blends the traditional essence of an acoustic piano with the advantages of cutting-edge technology. Featuring genuine wooden keys that deliver unparalleled precision and responsiveness, this instrument allows you to express your musicality with true authenticity. 
Additionally, its non-contact optical sensor system ensures precise detection of your key presses, enabling remarkably faithful sound reproduction that closely resembles the experience of playing an acoustic piano.
The Yamaha N1X is widely regarded as the best digital piano for professional pianists. With its authentic grand piano sound and touch, extensive features, and portable design, it offers unparalleled performance and versatility for professionals. Its superior craftsmanship ensures a remarkable playing experience for professionals seeking the highest quality instrument.
Yamaha N1X AvantGrand Hybrid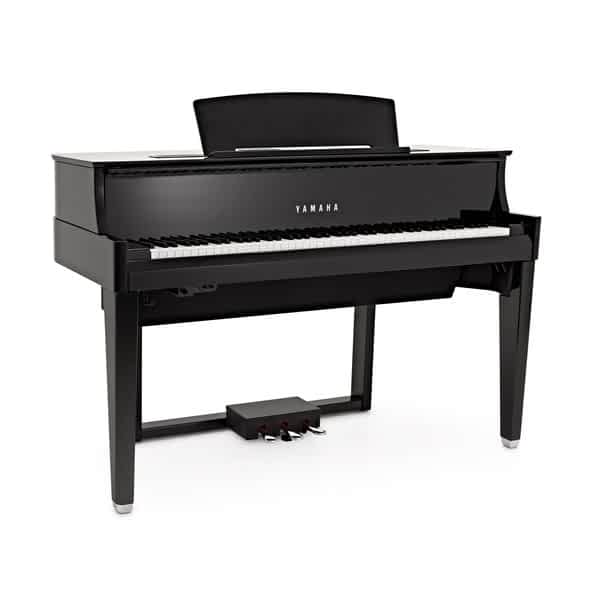 THE MOST REALISTIC GRAND PIANO FEEL

PERFECT FOR: beginners to professional pianists

FEATURES: Boasts real wooden keys for a comfortable touch and an authentic grand piano action

OTHER INFO: Provides authentic sounds sampled either from a Yamaha CFX concert grand or from a Bösendorfer Imperial


Yamaha N1X AvantGrand Hybrid
When you click 'Check Price', you'll see there are loads of great places to buy this item.  Our personal favorite is Sweetwater for the US, and Thomann and Gear4Music for the UK & Europe.
They are the largest music retailers, with excellent customer service, competitive prices, really fast shipping, and the longest guarantees.

If you're thinking seriously about studying classical music with an online piano teacher, feel free to contact me or Ted's List for advice.
Doug Hanvey is a professional musician and piano teacher.