How To Choose A French Horn
Congratulations! You are about to buy your first French Horn...
Choosing which French Horn to purchase can be exciting, if not a little overwhelming. As part of our 'Beginner's Guide To Learning The French Horn' series, this section will help you start your journey as you mean to go on.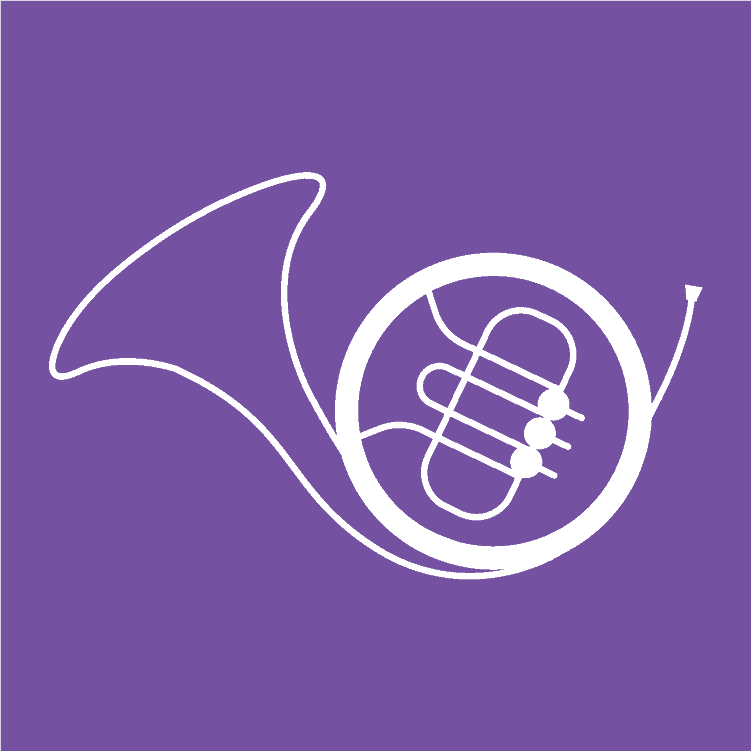 The section of the mouthpiece closest to your mouth should be straight (so check 2nd-hand instruments for this, sometimes they're curved and bent which is bad news!)

A little finger hook you can reach, although this can be moved 

A compensating or full double horn, and at the very least a single Bb

No dents too close to the mouthpiece – this will affect the tuning and how free and easy the instrument feels to play. 

Working valves (if one is stuck, get the person selling it to you to put valve oil on it to make sure it works

At this stage try not to buy a horn that 'might' be good but needs doing up! Sometimes instruments with one obvious flaw need a lot of other things fixing – and you don't want to end up spending hundreds of pounds on repair only to discover fundamental things wrong.

An instrument that isn't out of tune! Tuning is relative and no instrument will be perfect but at the least, the octaves should be vaguely in line (you can always ask a teacher or trusted horn-playing friend to check it – or the person in the shop if they're a brass player!). 

The bell should be round, not elliptical or bent out of shape! 

INSURANCE. Horns are expensive enough that you don't want to have to pay for one twice, insurance is cheap and premiums are often barely affected by repair costs.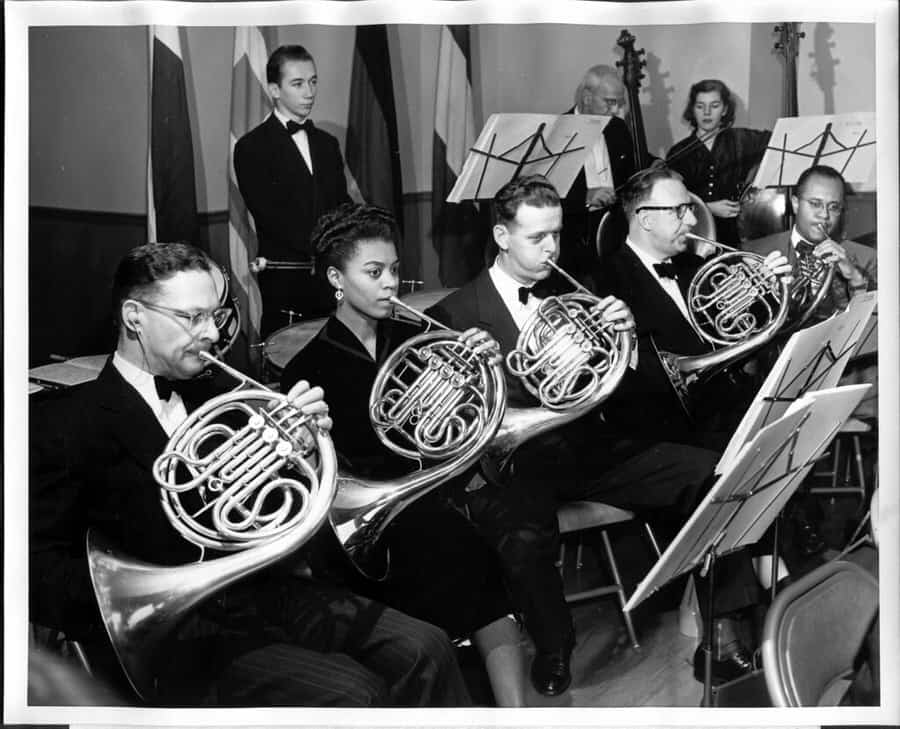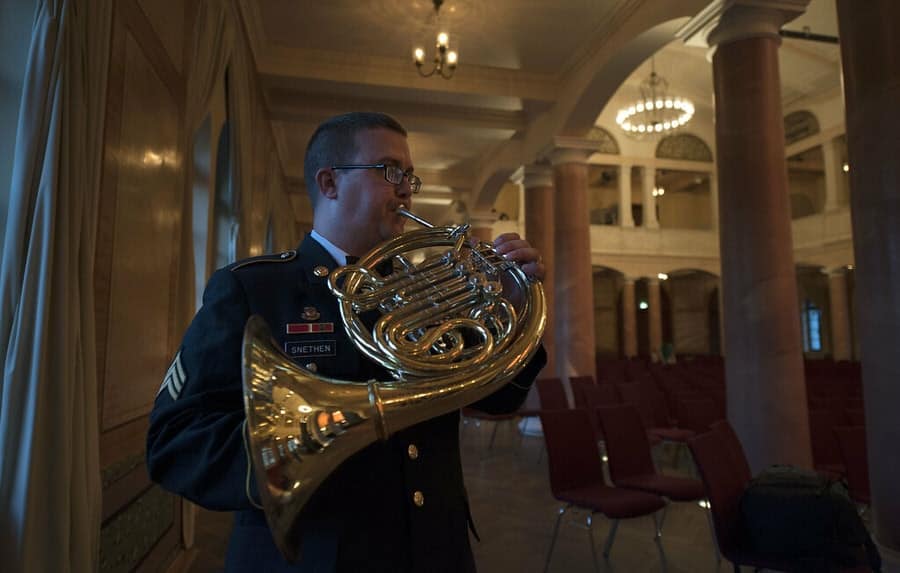 A totally pristine horn. Lots of second-hand horns have dents but as long as they're not too close to the mouthpiece this is OK. Bell dents: probably fine, mouthpiece dents and dents close to that end: not so fine. 

A new instrument! As long as a second-hand instrument isn't too dented, it takes a really long to wear a horn out. Second-hand horns are cheaper and often just as good as new instruments. And they've already been "blown-in" too. 

Most horns will be shiny but yours doesn't need to be – unlacquered instruments are lighter anyway and sometimes have a more ringing sound. 

You don't necessarily need a full double but I would recommend a compensating double rather than a single. If the weight of the horn is a big concern (small children!) a single Bb might be a good option. 

A stopping valve – only a small number of pros have one anyway! 

A large-bore instrument (with an extra big, wide bell). Again, not many people have or need these! 

A special colour. Yellow brass is fine for a beginner instrument (and for plenty of pro instruments too). 
While I recommend a proper double horn, the John Packer instruments play quite well and a single Bb is cheaper than a compensating double.
These can be hard to find but a great, cheapish option. 
Paxman is the biggest horn maker in the UK and their student instruments, the Academy series, is great.
Alexander 103 or Paxman 20M
For the treat yourself option – think about getting a second hand Alexander 103 or Paxman 20M. Alexander and Paxman are the two biggest horn makers and these are their flagship models. There's lots of attention to detail and they play really nicely.
And lastly… any other instrument that meets the criteria in the "things you need" section above!
How To Choose A French Horn - Summary
The number one rule of choosing a horn? ALWAYS TRY BEFORE YOU BUY. This is an investment and you want to enjoy playing it. There can be some real rubbish on Gumtree or eBay, or you can simply get an instrument that doesn't suit you and you don't like. With some shops, you can also take things away on approval (i.e. on loan for a week). This gives you a chance to get a second opinion too – so why not book a lesson with a teacher to get you started and give you an opinion on the instrument?
Get Access To
All Types Of Interesting Musical

Items
4-Feature Friday does just what it says on the tin; delivers an email every Friday with four of the most awesome things I've found that week
The email really could be about anything at all; ebooks, music, tracks, gizmos, teaching tricks – provided that it's fun and interesting and wonderful, it'll end up in the e-mail!
Become a member of our group and enjoy the 4-Feature Friday email by subscribing below
Read the next post in this series: