Getting started in the world of music production can be a tricky and expensive thing.
You need to know about how to write music, how to record it, how to mix it but also you need to have all the relevant software and hardware.
In short, there's a lot to know. But fear not. Everything you do need to know is in this article.
What is music production?
The clue is in the name. Music production is the act of creating and recording music.
However, this is also a very simple, perhaps even reductive, definition. The modern-day producer is a jack of all trades.
So if you're going to get into production, then there's an awful lot for you to learn.
Let's start with the most basic question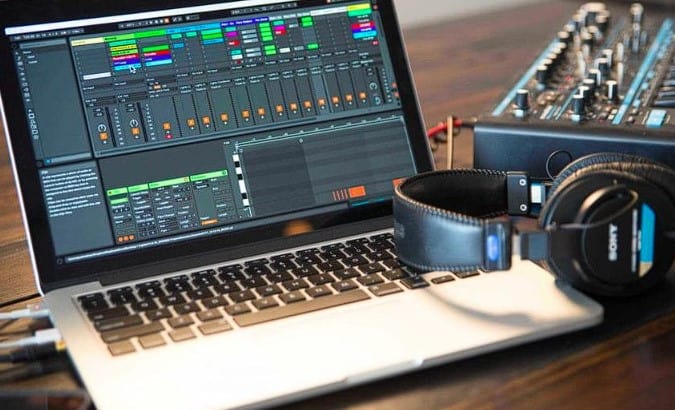 What does a music producer do?
These days, the role of producer can involve many things.
The modern-day producer needs to be able to write music, record it, mix it, master it and often, be able to play or program many of the parts in these songs themselves.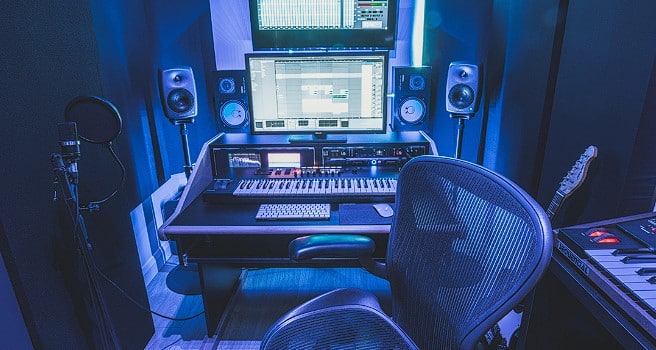 The bare minimum tools required for music production
So now that you understand what music production is and what a music producer does, you should turn your attention to learning what a producer needs to carry out their work.
There are several tools, pieces of gear and bits of knowledge you'll need to pick up if you want to get into producing.
You'll need to know about music theory, mixing and mastering, what an audio interface is and how to use a midi keyboard.
But before you learn all of that, you first need to learn how to use something called a DAW and you'll need a good computer to run it on.
So before we learn about DAW's, let's first take a look at computers.
Desktop computer or laptop
Many online forums are full of arguments and discussions about what the best computer for producing music is.
Some will say Apple, some will say PC. Some will say laptop, some will say desktop.
So what's the truth? Which is the best computer for music production?
The honest answer is that the desktop vs laptop and Apple vs PC debates are red herrings.
You should really be focused on the processing power of the machine you buy.
Things like which DAW you use or whether you prefer the operating system of Apple or from a PC is just personal preference.
But if your computer – whatever it is – isn't powerful enough to handle the software, samples and plugins you need to produce music, then you won't get very far at all.
Focus on getting the most powerful machine you can afford. As long as you do that, you'll have a tool that lasts you a long time.
MacBook Pro
Best For All levels
Value for money 8.5/10

Designed for : professionals
Desktop PC
Best For All levels
Best for: Cubase users

Value for money:9.5/10
Digital audio workstation software
If you're going to be a producer, then you'll need some form of digital audio workstation or DAW for short.
A DAW is essentially a digital recording studio packed with all the features you need to produce music on your computer.
There are several different options on the market, and many are aimed at different kinds of producers.
Here's a list of the main DAW's on the market. Take a look and see which one is best for the kind of music you want to produce
Pro Tools
Best For Professionals
Value for money 7.5/10

Designed for : professionals
Logic Pro
Best For home producers of all levels
Value for money 7.5/10

Designed for : professionals
Cubase
Best For film music
Value for money 8.3/10

Designed for :intermediates and above
Ableton
Best For electronic music
Value for money 8.7/10

Designed for : electronic/modern/hip hop producers
The modern music producer often has to work on the go, and this means mixing your tracks in places other than your studio.
However, not all headphones are born equal. To mix effectively, you'll need a set of monitor headphones that are designed for mixing specifically.
Here's a great pair of mixing headphones to consider.
Status Audio CB-1
Best For Beginners & Intermediates
Value for money 8.7/10

Designed for : for new players
Headphones may not be for everyone. Some will prefer to make music and mix it with speakers, or studio monitors, in their home studio.
After all, mixing and mastering is a very important part of production, so you need to make sure you have the tools that you personally are comfortable with.
Exactly which studio monitors are good is like asking "how long is a piece of string".
Yes, you can spend thousands on monitors, but monitors will only sound as good as the room they are in. So if you spend £3,000 on some great studio monitors but don't have an acoustically treated room, you'll never get the best out of what you've bought.
For this reason, many home studios and producers prefer to make music with slightly more modest (but still good quality) speakers.
Here's one example of such a thing.
M-Audio BX5 D3
Best For Beginners & Intermediates
Value for money 8.5/10

Designed for : for home recording
How to start making music that sounds good
So, you've now got all the gear you need to work in music production. The only thing you don't have is some music to produce.
This is where you'll need to get your creative hat on and start writing.
So how do you write music that sounds good?
There are several different approaches to take. Neither is right nor wrong. It's just a matter of finding an approach that resonates with you.
Here are a few options you could look at.
Many producers love music theory as a way of writing music because it gives them a conceptual framework to spark their ideas.
Contrary to popular belief, music theory isn't the cold, tedious study of irrelevant, granular details about music.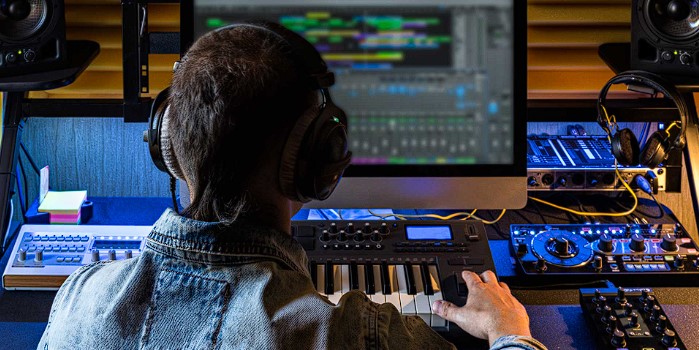 Its primary purpose is to help students understand the way of thinking that has helped other musicians write the kind of music they have.
There are many different types of music theory out there, so rather than recommend a particular book, it's best that you think about the type of music you want to make and then search Google or Amazon for a book on music theory relating to that genre of music you're interested in.
Learn about orchestration & arrangement
Once you've decided what kind of music you're going to produce, you'll need to start thinking about how you're going to actually realise your ideas.
This is where orchestration, arrangement and instrumentation come to the rescue.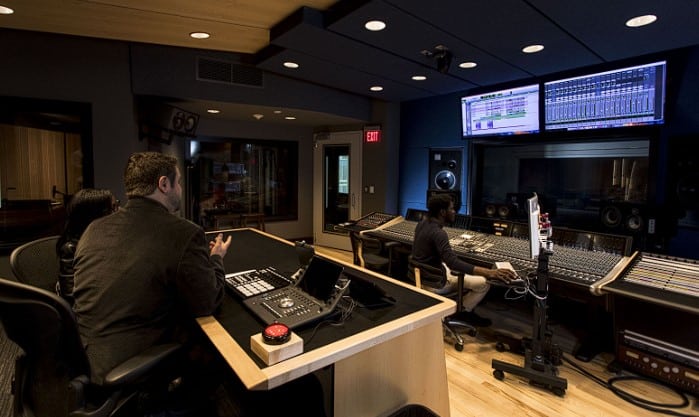 These terms refer to the creative and decision-making processes that producers go through to figure out what instruments should play which parts, how to structure their music, how to record their music and which instruments to use in the first place.
As with music theory, arrangement, instrumentation and orchestration are very unique and particular to each genre, so it's best to do your own research about books and educational resources in each genre.
Learn basic mixing and mastering
Whether you work on a laptop, from a home studio, you use fl studio or anything else, an understanding of mixing and mastering is essential for a producer of any style.
However, style and genre aren't the only important parts of mixing. A lot of it also requires that you can gain an understanding of acoustics and the physics of sound.
If you were lucky enough at school to be good at science (or, God forbid, actually enjoy it), then you'll likely be very interested in mixing and mastering.
Because both of these processes are so heavily rooted in science, it means all the genres of music have some common ground.
So regardless of what style of music you produce, there's one book you'll benefit from reading.
Music Production
2020 Edition
Best For producers of all abilities and styles
Value for money 9.5/10

Designed for : for home recording
A good way to get the ball rolling, especially if you're new to music production, is to start basic.
Writing a simple song may not sound like the most intellectually or artistically appealing thing to do, but it will get the ball rolling and give you a chance to learn your craft.
And at the end of the day, that's what this is all really about.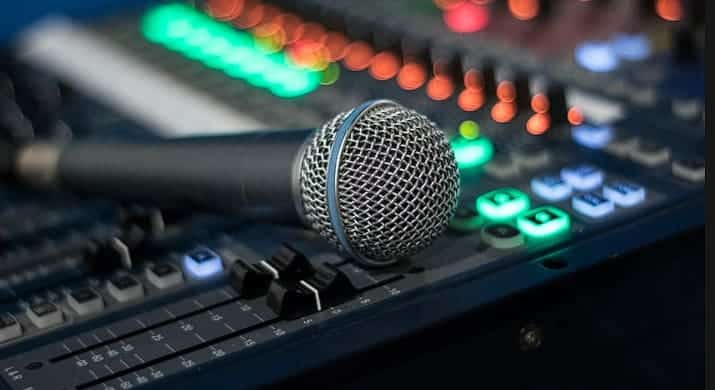 Try writing a basic verse-chorus-verse-chorus pop song. Try writing a simple 32 bar jazz standard. Try writing a simple version of anything that appeals to you.
But if you're stuck for ideas, here are a few other things you could try.
A remake is a type of reimagining of a song or piece of music. Often it involves taking a famous song and rearranging it to work in a new style or genre.
Think about famous cover songs like Chaka Khan's version of The Beatles classic "We Can Work It Out" as a great example of this process.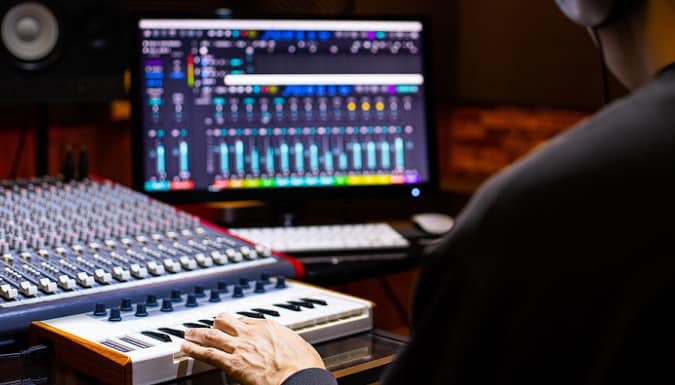 You could also look at doing a remix of a famous song if you are able to get your hands on the original stems (audio files from the recording session).
A remix is another sort of reimagining of a famous song, and this approach has become incredibly popular in recent years.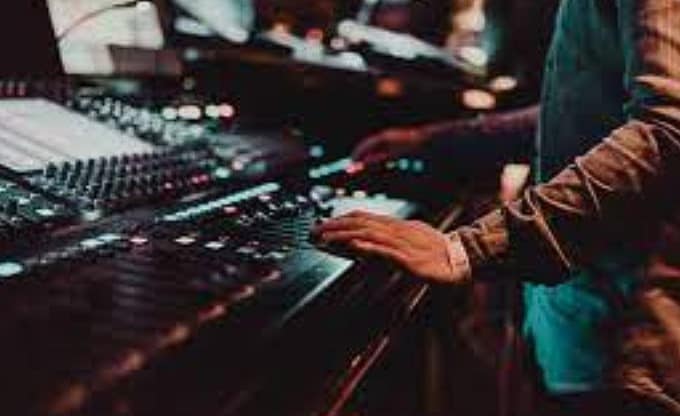 In fact, many social media platforms which producers use to promote their work, such as Tik Tok, now have remix features.
For young producers, this is a great – arguably endless – pool of material to dip into to perfect their remixing skills.
A great way to learn is to have your music performed. This gives you the chance to get some objective distance from your work. To really step back and hear what works and what doesn't is a vital part of the creative process.
Try asking your friends, colleagues or members of your school band to play your music and see for yourself if it sounds good.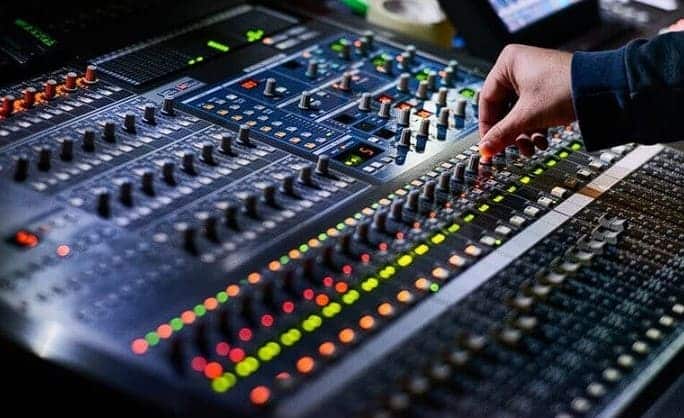 Get feedback from your listeners
Feedback is king. As a producer, you want your music to resonate with an audience. So if you already have an audience on Spotify, YouTube or another platform, ask them what they do and don't like about what you do.
The feedback can be harsh, but it will only help to sharpen your instincts for your next music production.
It may be dispiriting at times but keep going even when there are setbacks.
The more you can go through the process of writing music, the more you'll be able to apply what you're learning.
Practice really does make perfect.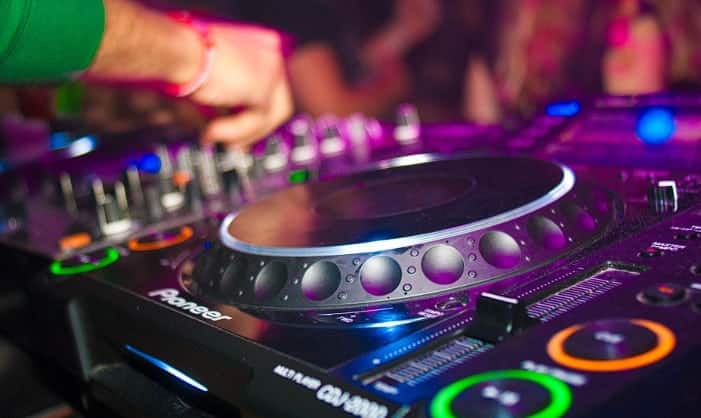 Build relationships with other producers
There are many great online communities for producers. Some are free such as Facebook groups or discussion posts on Reddit.
Others will come with paid products such as Splice.
However, all of these communities will provide you with the opportunity to meet new producers, share knowledge, trade ideas, get feedback on your work and broaden your horizons.
The world of production often moves very quickly, and you'll need to upgrade your equipment like sample libraries, interfaces, speakers and other software as often as you can to keep pace with the market.
Learning how to use all these new things is also another challenge.
For this reason, it's a good idea to join some sort of producers community so you can keep up to date with what's current.
How to get started in music production


Summary
It may not be a pretty explanation, but the best way to get started as a producer is to simply get your hands dirty and get stuck in.
There's no right or wrong way to do it or to approach it.
Just join a community, get the gear you need and start making music.
Best Digital Audio Workstation DAW
Logic Pro
Best Headphones For Music Production
Status Audio CB-1
Best Computer For Music Production
MacBook Pro