Wanting to find out more about Stradivarius and his famous violins?  Violinist Jamie Hutchinson has just finished a recording session at Abbey Road Studios, and she can tell you about:
Why violins made by Stradivarius are so expensive
Where they were made
How expensive they are
Although Jamie doesn't have a Strad...
Antonio Stradivari is the most distinguished craftsman of the Violin. He was born in 1644 and established a workshop in Cremona, Italy. He worked until he died in 1737.
He made over 1,000 violins, violas and cellos, and was even commissioned by King James II and King Charles III of Spain. Around 650 of instruments have survived.
His golden period (where the instruments he made were the very best), was over 25 years from 1700-1725.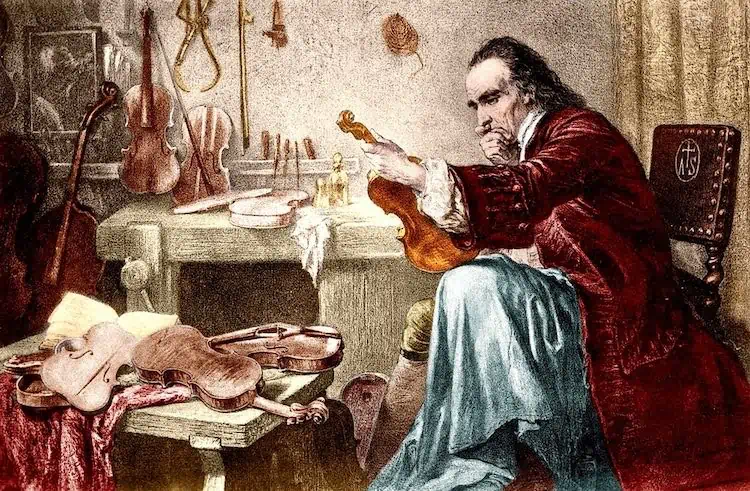 There is still debate about why Stradivari violins sound superior to modern-day instruments.
In 2003, scientists from Columbia and Tennessee universities claimed that the reduced solar activity in the 17th Century might be the reason for the Strad sound.
They suggested the colder winters and cooler summers produced slower tree growth, which led to thicker wood with better acoustic properties.
In 2006, a different researcher from the USA said they believed a Strad created its distinct sound from a chemical treatment designed to kill fungi and woodworm.
Over the years, there have been many different theories. It has been argued that Stradivari used wood from ancient churches, or they even added an unknown ingredient to the wood. Some have focused on the type of varnish used on the instruments. But most violin-makers today are unimpressed by the theories. They simply put the quality down to the pure genius of Stradivari.
Stradivari Violins - Real or fake?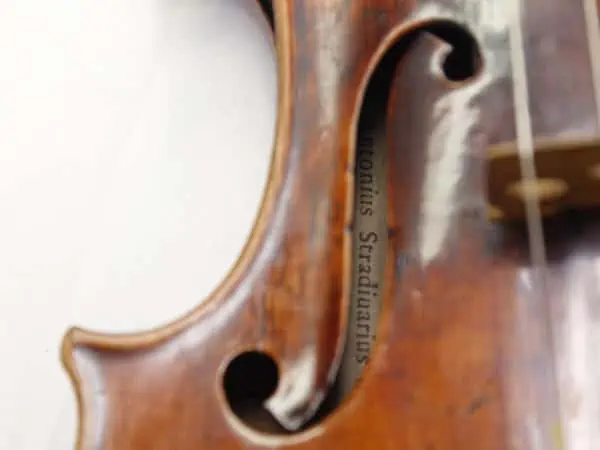 Thousands of instruments have been made in tribute to Stradivari, copying his model and bearing labels that read 'Stradivarius.' So a label in a violin with the word 'Stradivarius' has no bearing on whether the instrument is a genuine work of Stradivari himself.
The label on the instrument (both real and fake) uses the Latin inscription Antonius Stradivarius Cremonensis Faciebat Anno [date]. This inscription indicates the maker (Antonio Stradivari), the town (Cremona), and 'made in the year', followed by a date that is either printed or handwritten.
How to tell if your Violin is a real Strad
A violin's authenticity can only be determined through study of the design, model wood characteristics, and varnish texture. This expertise is developed by examining thousands of instruments. There is no substitute for an experienced eye!
The most expensive violins ever
Most expensive Violin to be sold
Most valuable Violin in the world
Most expensive Violin to be sold
The most expensive Violin ever sold is the Vieuxtemps Guarneri. The instrument was sold for $16 million; it has been loaned to violinist Anne Akiko Meyers for the rest of her life. This instrument – NOT made by Stradivari but by Guarneri del Jesu, gained its name after being owned by the Belgian 19th-century violinist Henri Vieuxtemps. Yehudi Menuhin and Itzhak Perlman have also used it.
Most valuable Violin in the world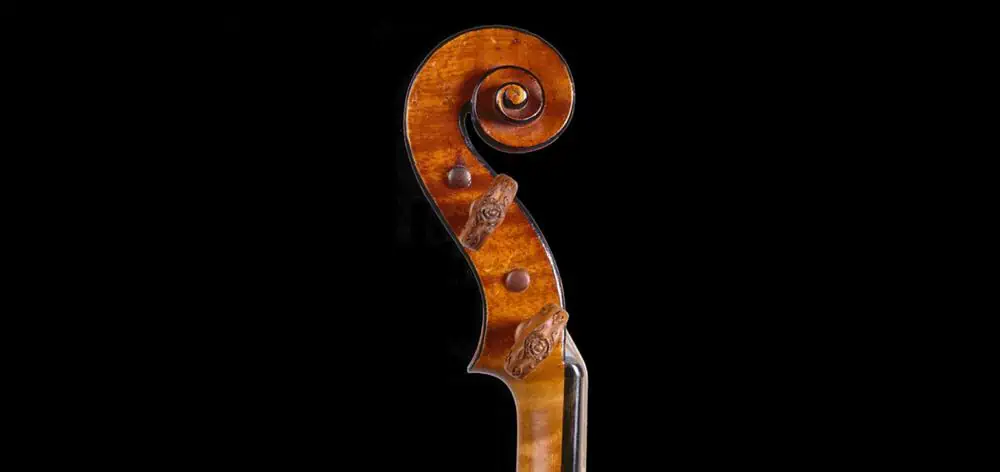 Violin making is a more complicated job than you could ever realise. And the fact that we are still talking about this man's skill 300-years later, is testament to what a genius he was. 
For most of us who will never be able to afford, or play a genuine Stradivarius there are high quality replicas available. Depending on your budget, ($6,500) £5,000 gets you a Japanese built 1720 Strad copy. And, perhaps surprisingly, this equally beautiful, Chinese built replica of the 1716 Il Cessol Stradivarius Model costs only $1,900 (£1,600) and features a two-piece maple body, an ebony fingerboard, is supplied with high quality Larsen strings and comes with a certificate of authenticity.
There are even lower cost Strad copies as well! This excellent outfit from Eastman would be ideal for any aspiring beginner violinist with a budget of around  $1,100 (£900).
Don't worry, though, our advice caters for all budgets, so if you're looking to spend about $500 (£400) on a violin then you really can't beat Stentor, and their Verona Intermediate Violin Outfit is a fantastic offering with a lovely Italian style instrument that you'll be proud to hold and play.
If you're lucky enough to have heard a real Stradivarius in a concert hall, or even had the pleasure of playing one, do drop a note in the comments below.