What is rosin? Why do instruments need rosin? How do you rosin a bow? Violinist Jamie Hutchinson has just finished a session at Abbey Road Studios, where she discusses:
What rosin actually is
What rosin is made of
How rosin makes a difference
The best way to apply rosin
Using her 300-year-old Italian violin to demonstrate, watch the film now, then head over to look at our Beginner's Guide to the Violin.
Rosin is a solid form of resin (the sticky substance that seeps out of trees; similar to sap). But while sap is used to make syrup and medicines, resin is used to make things like varnish and glazes.
Violin rosin is made by heating liquid resin until it becomes solid. It smells like pine and has a glassy, orange look.  It's also very brittle in texture, so if you drop it on a hard floor, it will shatter like glass.
Without rosin, there isn't enough friction between the hair and the strings – so the sound of the instrument is barely audible. The bow just glides off the string. Applying the rosin creates the friction needed to allow the hair to grip the strings and make them vibrate more clearly.
Students Be Careful
Rosin is highly flammable and burns with a smoky flame, so maybe don't try making it at home!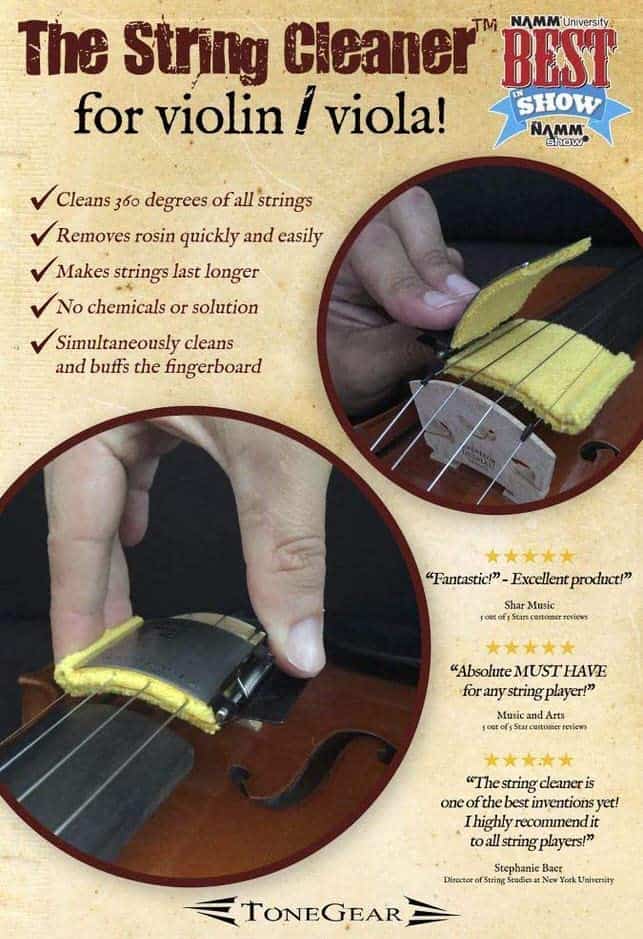 To make light work of cleaning your instrument, we recommend the ToneGear Rosin Remover.
It cleans all of your strings, all the way around
It removes the excess rosin quickly and easily
It keeps your fingerboard clean
It makes the strings last longer
You don't need to carry chemicals around with you to clean
It really is a no-brainer!
How to rosin a brand new bow
Your new bow will come without rosin. So for the first time, you'll need to do between 30 to 50 strokes to build up a base layer of rosin on the bow.
Take your time; go too fast, and it'll heat up the rosin and cause it to melt.  Expect to see a lot of dust; especially on the first time you rosin the bow. Don't worry though; it's totally normal!
What is the difference between light and dark rosins?​
Light Rosin​
Violin and viola players tend to use light rosin – it's harder for the bow hair and produces a smoother sound. Importantly it's also less likely to become too soft in hot and humid climates, so this may be your primary reason for choosing a lighter rosin.
Dark Rosin​
How often should you rosin a bow?
Violinists typically need to re-apply violin rosin every four to six hours of playing. Don't worry about timing it though; when you need to apply more, the bow will start slipping around the strings more than normal, and the sound changes.
If in doubt, just add a small couple of strokes every few days.
Do I need to do anything to a new rosin cake?
Yes! You'll see the surface of the rosin is nice and glossy. We actually want to make it easier to glide your bow along the rosin; so carefully grab a knife or fork, and score the rosin so get it a bit scuffed. Then you're ready to rock – or play your Paganini – whatever your preference is!
How tight should the bow be?
This is a difficult question to answer that all beginner string musicians grapple.
Firstly, be careful to not over-tighten the bow; it can cause the bow to snap.
Under-tighten and you'll feel it challenging to produce a decent sound on the instrument. If you notice the strings meeting the wood of the bow (through the hair) – this is a clear case of your bow being not tight enough.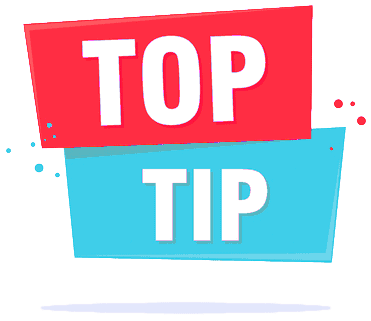 STEP 1
Grab a standard pencil. Any old pencil will do, as long as it's a 'normal size'.
P.S. Your free Ikea pencil won't work!!!
STEP 2
Place it between the hairs and the bow at the centre.
Make sure at this point the bow isn't too tight.
What is the best rosin to buy?
We really love the D'Addario Kaplan Premium Rosin.  D'Addario genuinely make the best rosin, and this premium product comes with a really great case, that makes sure you don't get your rosin dust everywhere you don't want it!  As a bonus, it's also not that expensive considering you only need to buy one every six months maximum…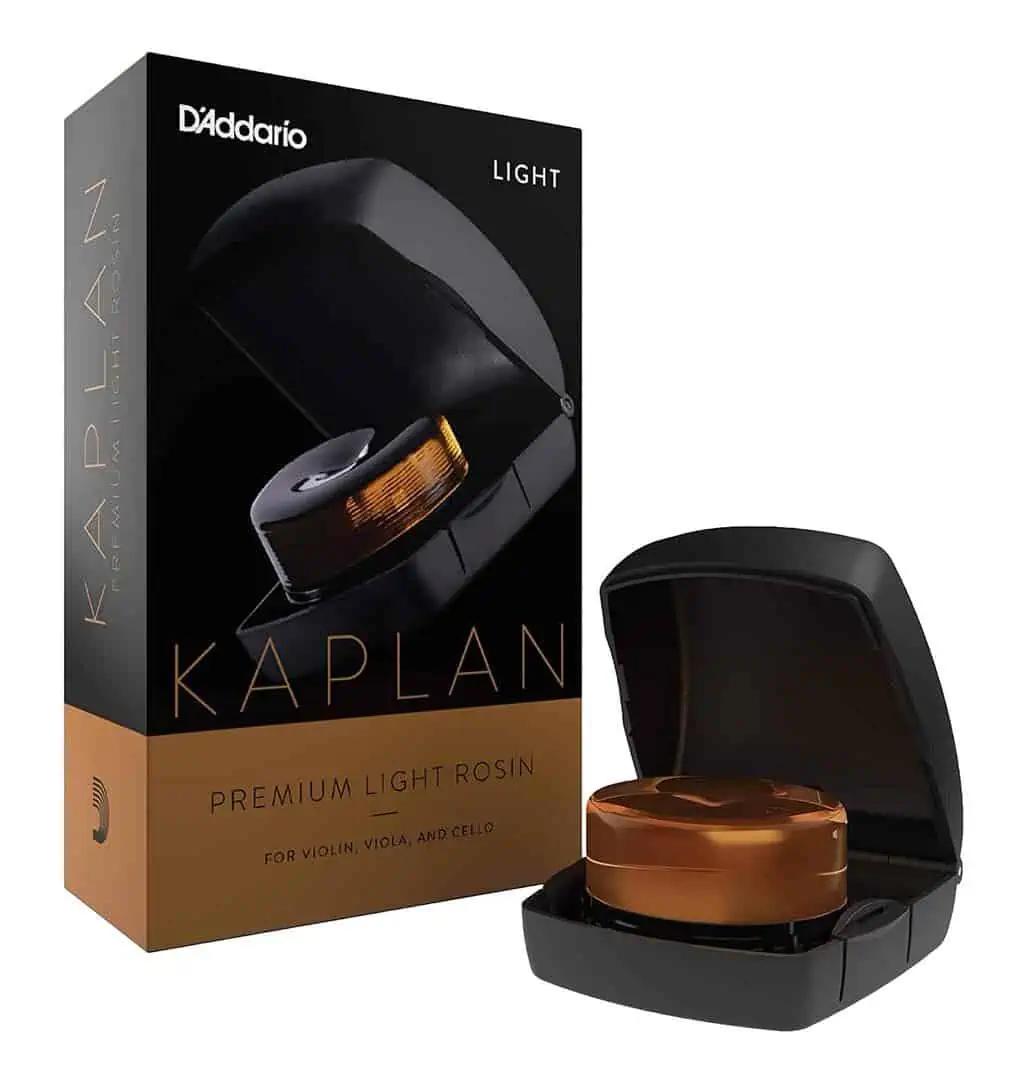 The Best rosin on the market
DESIGNED FOR: Violin & Viola
COMES WITH: Premium case that is designed for one-handed use
FEATURES: The original low-dust recipe handed down from Ladislav Kaplan
When you check the price above, you'll see there are loads of great places to buy this item.  Our personal favorite is Gear4music.
It is the largest music retailer in the UK and fast becoming the most respected online music shop in the US too.  Their customer service is excellent, they have competitive prices, really fast shipping, and usually have the longest guarantee.
Most professional musicians use Gear4music, so there is no reason why you shouldn't too!
Over time, applying rosin will become second nature, and something you'll do without thinking about. Buy a reputable brand of rosin – we recommend the D'Addario Kaplan Premium Rosin with a Case – it's easy to hold, is low dust, eco friendly, and is large enough to hold steady.
Finally, do remember; little and often is the way to go!
Let us know in the comments below if you liked the video.