Rather than cramming all your practice into one big long session, try to spread it out into several shorter sessions throughout the week – you might be surprised how much you can achieve in a short time if you really focus! Playing several times a week – even if it's just for a few minutes at a time – really helps your fingers and mouth to build up 'muscle memory' more quickly, and you'll start to find it a tiny bit easier each time you play.
It's easy to fall into the trap of thinking that practice is all about learning to move your fingers in the right order to play the notes, but never forget that no notes at all will happen if we don't blow into the instrument properly! Whether you're a true beginner or a seasoned professional, for all bassoonists it's worth dedicating some practice time to basic skills like holding long notes, changing dynamics and practising quick tonguing – you'll find uses for all of these things once you move on to playing your pieces.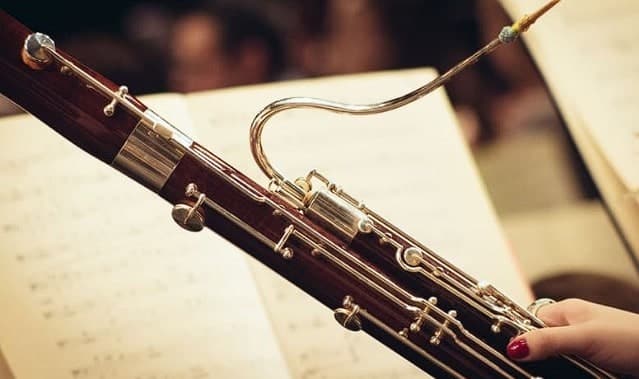 Yes, it's big, it's heavy and it can quickly become uncomfortable if you're not supporting it properly. Each time you play, take some time in the beginning to make sure you're as comfortable as can be, using your right leg or hip to support the instrument so there's not too much weight on your left hand.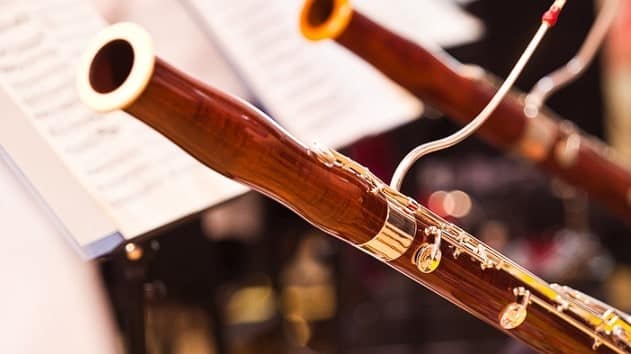 Remember that lots of things on the bassoon are adjustable, so you might need to change the tension of your harness, twist your reed or move your crook so that your reed comes straight into your mouth with no need to turn your head. The bassoon also has a habit of getting in the way when you're trying to read music, so make sure you've put the music stand somewhere you can actually see it properly!
Make friends with your reeds
Two and a half metres of tubing, at least 22 keys… and there's no music at all without the little reed on the end! Always make sure you've got a spare reed – that one you're super-happy with is bound to break or stop working just when you're about to play a concert or exam (such is the way of the world…)

Give them a bit of attention and they'll be kind to you (hopefully…) Keep your reeds in a proper case to avoid damage, and try to rotate between at least two, as this will help to prolong their life and mean that you've got a backup you're happy with if the worst happens.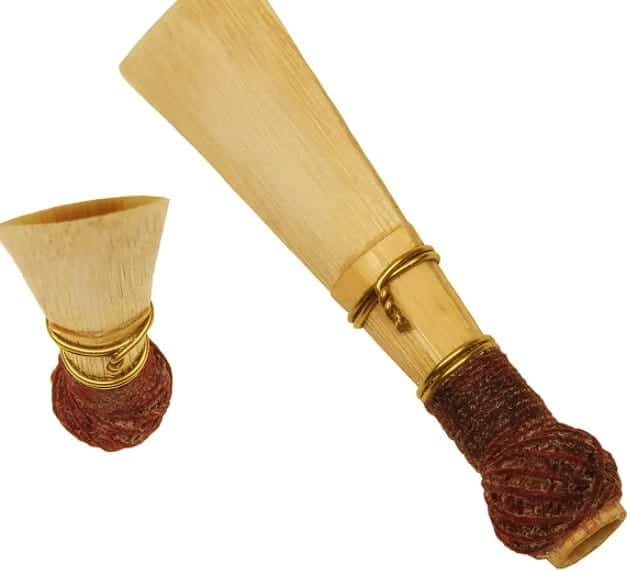 Don't skimp on the accessories
 Yes, bassoons are expensive – but there's no point investing all that money if you're not going to be comfortable. Little extras like a suitable harness/seat strap, a well-made reed, a water pot (to soak your reeds in) and a lightweight rucksack case can all make a real difference to your bassoon playing experience, so try to find just a bit more budget for these bits.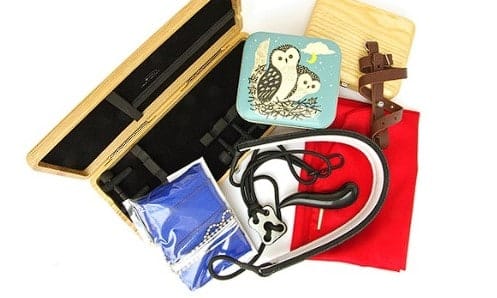 The bassoon is a fairly rare instrument (in some places it's referred to as an 'endangered species') so it's quite possible that you'll be one of only a few players in your school or area – or maybe even the only one. So who do you turn to for a chat about your lovely shiny instrument – its wonderful possibilities and its little, shall we say, quirks?

Luckily there's loads of advice and inspiration online these days – have a look around and you'll find all sorts of forums, videos and events where you can pick up tips to improve your playing, meet other bassoonists and dream up new ideas of pieces you might like to play.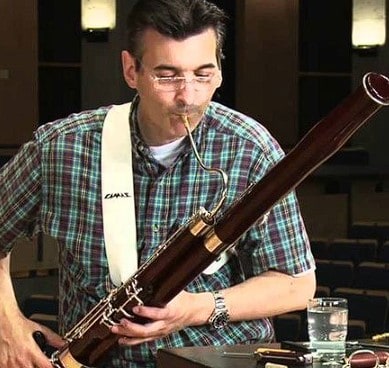 As much as we love our instrument, most bassoon players will admit it's not at its best when played alone. We want to play with other people! Whatever stage you're at with your playing, try to get involved in playing with other people as much as you can – it might be joining a band or an ensemble, playing duets with a neighbour or staging mini-concerts with a string-playing sibling.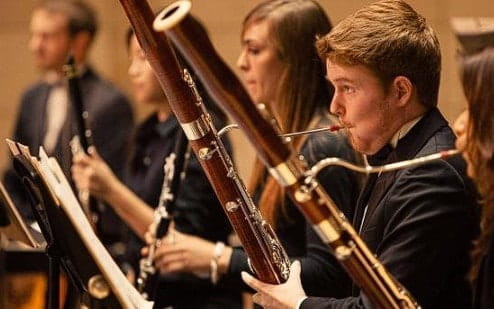 Any and all of these things help you to build up skills like tuning and counting, which can be difficult to focus on alone. And more importantly, playing with others is fun (and we all need a bit more of that in our lives…!)
Instruments like the bassoon have a lot of pieces written in all kinds of styles, and if you're lucky, you'll get an amazing solo in an orchestral piece. There are some videos on YouTube that you can explore – just type in "bassoon solo". It's really fun to be able to spot the bassoon in pieces of music or just have a piece in mind that you would like to learn one day.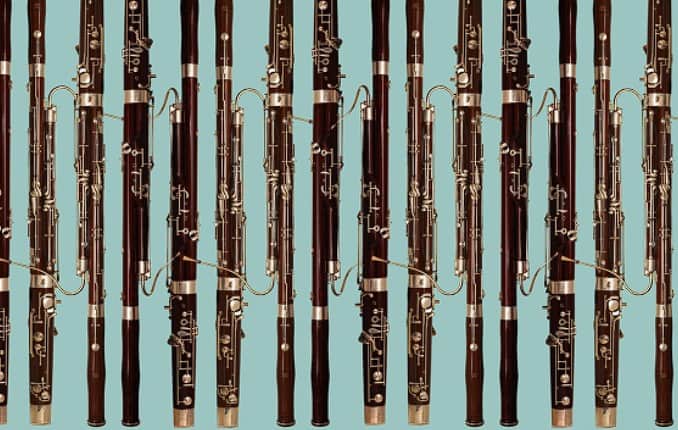 For every bassoonist, technique is the foundation of the playing. Imagine it like a house – if it didn't have foundations it would be VERY wobbly. There are a few things you can do to improve your technique – long notes (builds up good strong lungs), scales & arpeggios (helps your fingers become lovely and flexible and helps you to recognise scaly patterns in pieces), finger wiggles – literally wiggling between notes (makes your fingers work well together, even those awkward ones which don't want to behave). If you start and end a practice session with these then you will have strong and very non-wobbly foundations in no time.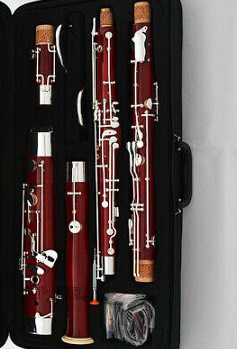 Most of all, enjoy your instrument. Playing music is one of life's great joys and will bring a lot of happiness to you and anyone you play to. Make sure that you play something you really love every time you practice and maybe even sometimes treat your family and friends to a mini-concert.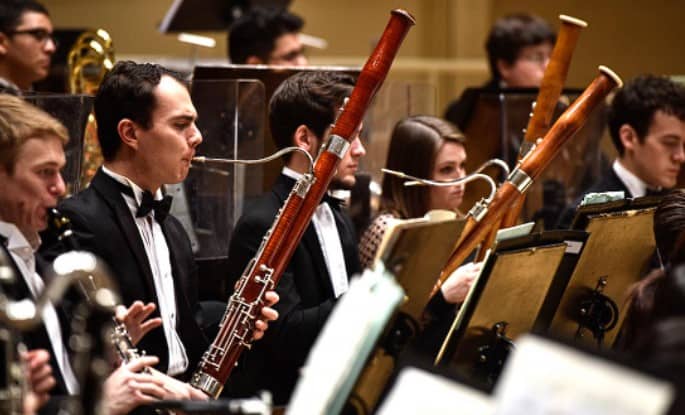 Top 10 Tips To Playing The Bassoon | How To Play Bassoon - Top 10 Tips


Summary