Learning the electric guitar can be a tricky endeavour.
New and old students alike often see their progress plateau or experience difficulty playing what they want on a performance.
To make sure this doesn't happen to you, here's a list of 10 tips for learning the electric guitar.
A good teacher is the most valuable thing in the world. They can spot your weaknesses but most importantly, show you how to improve them.
Your teacher will also have experience of many of the situations you'll be going through as a student too.
Feeling nervous about your next gig? They've been there and can help you.
Not sure what to play at your next audition? They can suggest some great pieces.
Want to find an interesting new challenge? They'll show you what to look at.
The list really could go on for days.  But how do you know when you've got a good teacher?
Look for the simple things.
Do you like the way they explain things to you?
Do you have a good personal connection with them?
Do they make you inspired to learn?
Do you always look forward to your next lesson with them?
If you answered yes to most or all of these questions, then you've found a good teacher.  If you're still looking however, then my advice is to start chatting to like-minded people in the Ted's List Facebook VIP Group.  You can apply to become a member here…
Though they may seem mundane at times, doing finger exercises – even for a few minutes each day – will make you a much better player.
All good electric guitarists need to be able to get the most out of their hands and this means having a few weaknesses and technical blind spots as possible.
Think of finger exercises as being similar to general conditioning that athletes do.
Yes, you're unlikely to ever play a piece of music that is a finger exercises from start to finish but that would be to miss the point of the exercises entirely. They are there to give you a general level of ability that you can then apply to the music you play.  If you're looking for more exercises and technique advice, see the article I wrote called 'Improve Your Electric Guitar Technique'.
Just as taking a 30-minute jog each day will give you a decent level of general fitness, adding 10 minutes of finger exercises to your practice routine each day will make your playing smooth and consistent.
Something all electric guitar players should strive for.
Whilst you may think that it's okay to balance your sheet music over your crossed leg as you sit down to practice, you'll start to think differently once playing aches and pains set in.
And what could've avoided those aches?
Getting a music stand.
A decent music stand means no more awful posture when playing and trying to balance sheet music on your knee.
But it also means you can have your music where you can best see, you can spread out multiple sheets so you don't have awkward page turns and a good music stand is something you can easily take to a lesson, band practice or performance.
Personally, I always think it's worth getting something that's well built and that will last a long time. I'd recommend this particular stand – it is a 'hybrid' model (so is a foldable, transporting version – but has a sturdy and solid stand that won't break).
Yes, it may cost a little more initially but it will be such a worthwhile investment and many good music stands can last as long as ten years.
For comparison, a poorly made one can break in a few weeks.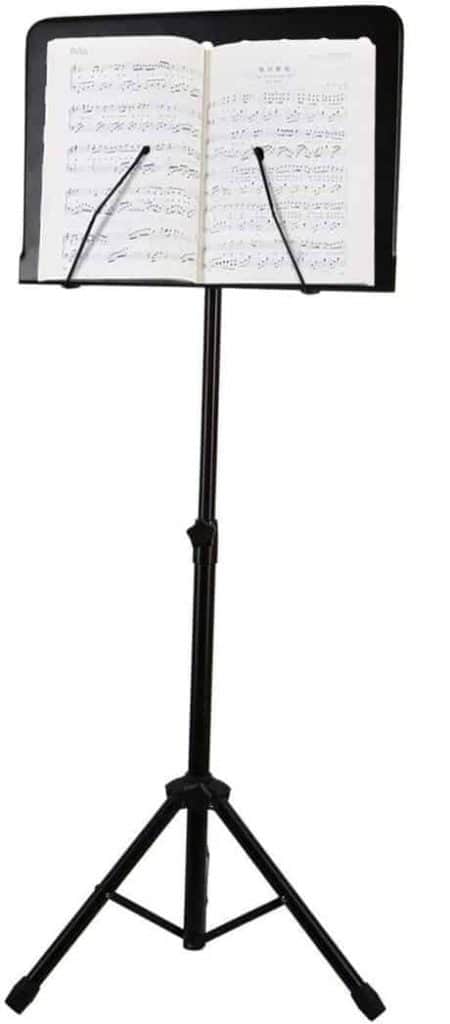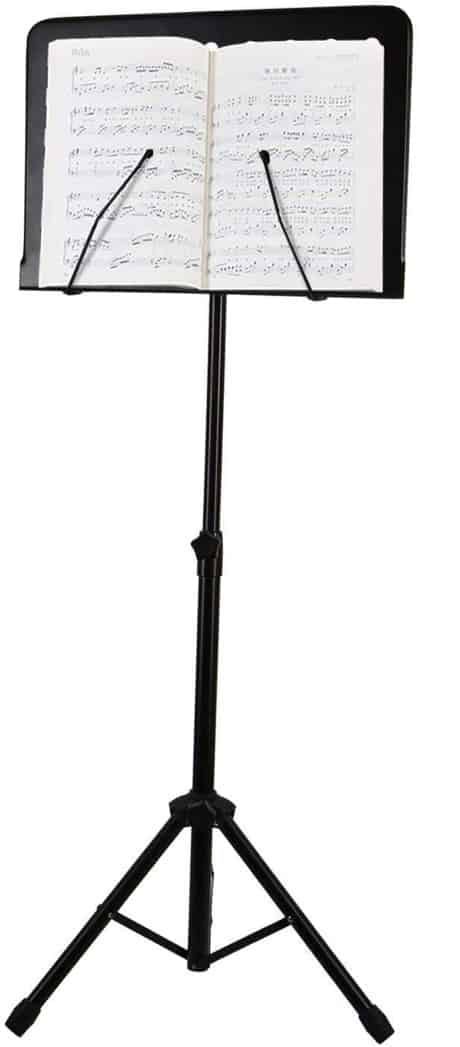 GET CREATIVE IN YOUR PRACTICE
Practice doesn't have to be just scales and endless arpeggios. But, whatever a practice session consists of, it does have to be done.
If you find yourself getting bored of the same scales, techniques, arpeggios and material you've been working on over and over for the last few weeks and months then take your boredom as a chance to get creative with the way you practice.
Here are some examples.
Could you write a short piece with the scales you've learnt?
Can you use the scales and arpeggios you know to work out your favorite song?
Do you have any school friends you can practice and swap ideas with?
All these things will add a fresh perspective to the work that you're doing and help you to see it in a new light.
Simply put, learning the electric guitar will be ten times more enjoyable if you're learning the music that inspired you to pick up the guitar to begin with.
This isn't something that's just aimed at beginners either.
Many professionals – jazz musicians in particular – will dedicate a large part of their practice time to learning music that inspires them.
Not only does this increase each musician's repertoire but it also keeps them inspired and makes such that the joy of playing music is never lost.
If all you do is play endless scales and arpeggios then it can feel a little soulless and you'll likely feel that you're not getting anywhere.
However, if you can pick up the guitar after a hard day at school or work and relax for the evening by playing through your favourite songs then you'll associate playing the electric guitar with fun and enjoyment.
And this feeling will always keep you coming back to the guitar for more.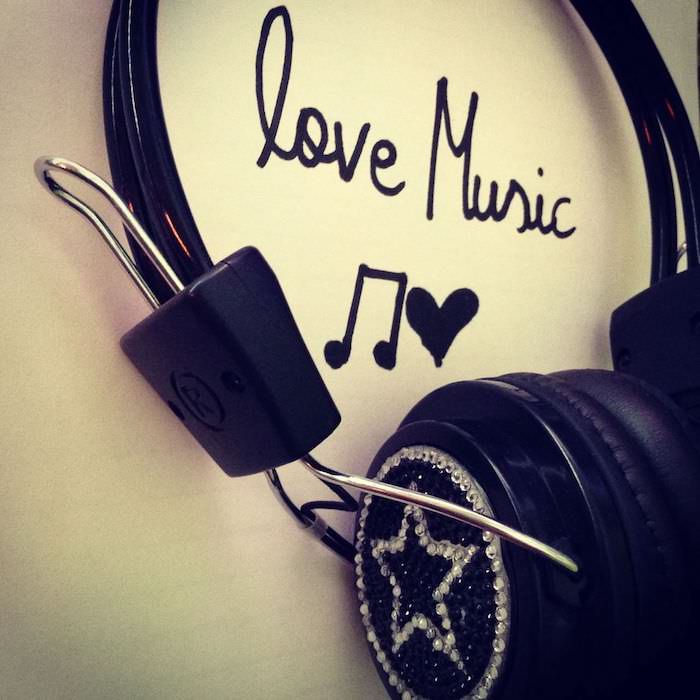 As your teacher will be able to show you, there are literally thousands of incredible songs that can be played with a few simple chords. That's one of the reasons why people play guitar.
This means that you could play that great song you found last week on Spotify with only a small amount of knowledge about chords – even as a beginner.
On the guitar, chords are played by learning a number of fretting hand shapes which you can apply to the neck. Barre chords are a type of chord on an electric guitar played by using one or more fingers to press down multiple strings across a single fret of the fingerboard.
The great thing about the guitar though is that it's a pattern instrument. This means that nearly every chord shape you learn can be recycled and moved to a different part of the neck to produce a totally new chord.
What all this means is that when it comes to barre chords, a little knowledge really does go a long way.  You might find this article I wrote about reading guitar sheet music useful.
Structure Your Practice Routine
Electric guitars are amazing instruments. But if you want to play well, then you'll need to practice well. And if you want to practice well then you'll need to know what to practice.
A well-structured practice routine will give you guidance and focus during those valuable practice hours.
It will also make sure you don't waste your time trying to figure out what to practice, checking Facebook or just generally wasting time.
It's often a good idea to allocate a certain amount of time to each thing you need to practice within your routine.
The more you need to work on something – scales for example – then the more time you should allocate it.
If you're unsure about how to structure your time well or how to come up with a good practice routine then speak to your teacher, or read the Electric Guitar Practice article.
John Baboian
Berklee
Recognise that any instrument is easy to play, badly. To play any instrument well, you have to dedicate a lot of time into its study. The guitar is an unusual instrument as it's easy to play a few simple chords and make a living accompanying yourself singing a few single songs, but if you really want to know how to 'play' the guitar well, it's going to take some time.
Learn the physics of the guitar (geometric shapes), learn the theory of the guitar (understand what you are playing) and listen to the sound of the guitar across different genres. Also, learn to read real musical notation, rather than just TAB.
Learn Fingerstyle And Plectrum Technique
The two main techniques you'll learn as a budding electric guitarist are fingerstyle technique and plectrum technique.
As the name suggests, fingerstyle technique involves using the fingers and thumb on your plucking hand (whichever hand you use to pluck the strings) to activate the strings.
Most electric guitar students find this technique quite natural. It involves using the thumb, index, middle, and sometimes ring fingers to play the strings.
Fingerstyle technique can be used to play many styles from pop, rock, soul, and singer-songwriter because it's such a versatile technique.
Plectrum technique involves using a small piece of plastic known as a plectrum to pluck the strings.
It's worth always stocking up on extra plectrums because no matter how carefully you keep track of them, sooner or later your plectrums will go missing. I usually buy a pack of these every couple of months or so.  They're cheap, but really great!
Neither of these techniques is better than the other. They are just different but both equally important.
Trying to say you should do one or the other is like saying "should I buy a new car that has an engine or wheels?".
The reality is they are both important and you need both for the car to work!
Why should your guitar playing be any different?
Always Learn Something New
Learning an instrument like the electric guitar is a lot like going exploring, as you've probably already discovered with these guitar tips! It only truly feels like it's been worth it when you find something new.
However, to find new things you have to look in new places, listen to new things and speak to new people.
A great way to do this is by engaging with the electric guitar community via a regular magazine, online forum or YouTube channel.  We have our own Ted's List Electric Guitar Playlist on YouTube that you might find useful…
A magazine, for example, will have new columns for you to read each month and many of the writers give out small weekly lessons complete with new exercises to try and music to listen to.
Online forums will have debates between different guitar players on a wide range of topics. Watch out though. These can get pretty heated sometimes!
And a good YouTube channel will post new videos each week for you to work through.
Learning new things will broaden your horizons and keep you motivated to improve.
Play With Other Musicians
There's nothing quite like the experience of playing with other musicians. Famous performers, songwriters, and soloists alike all follow this tip, and have all said how valuable playing with other musicians has been to their development and if you're reading this article then I guarantee you one thing. You are no different from them.
As an electric guitarist, you will suffer from there being plenty of other people who play the same instrument as you. This means competition for band places might be fierce but it's best to seek out any opportunity you can.
Does your school have a music program or a band?
Is there a local venue near you?
Are there any community music programs you could join?
The more you look the more you'll find chances to play and really sharpen your skills. Learn to play the guitar by yourself – sure. Become a guitar player by making music with others – absolutely.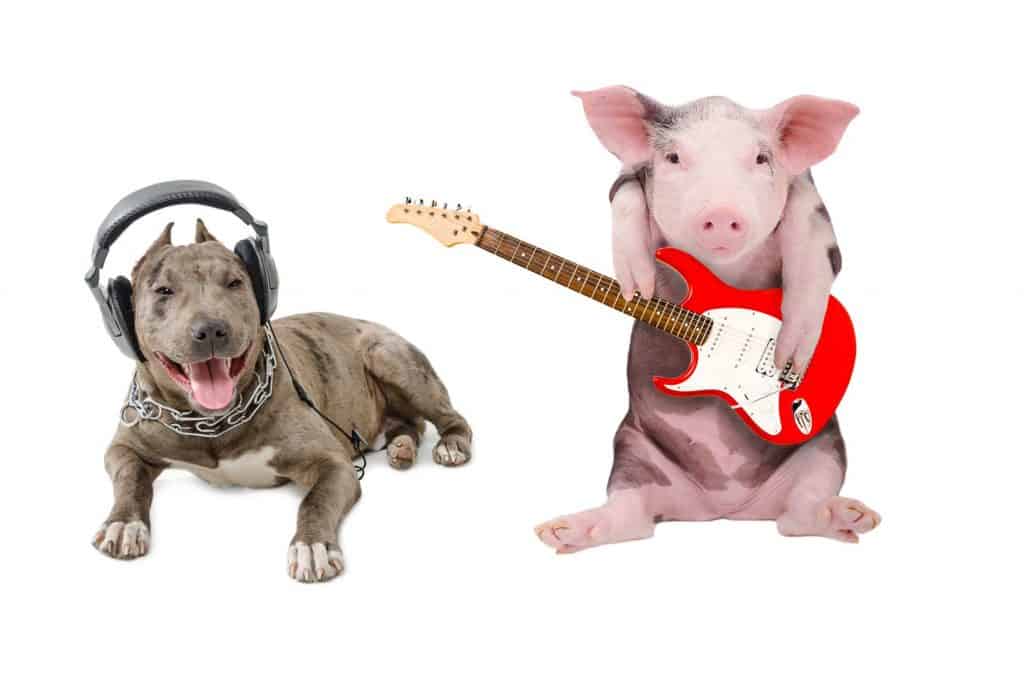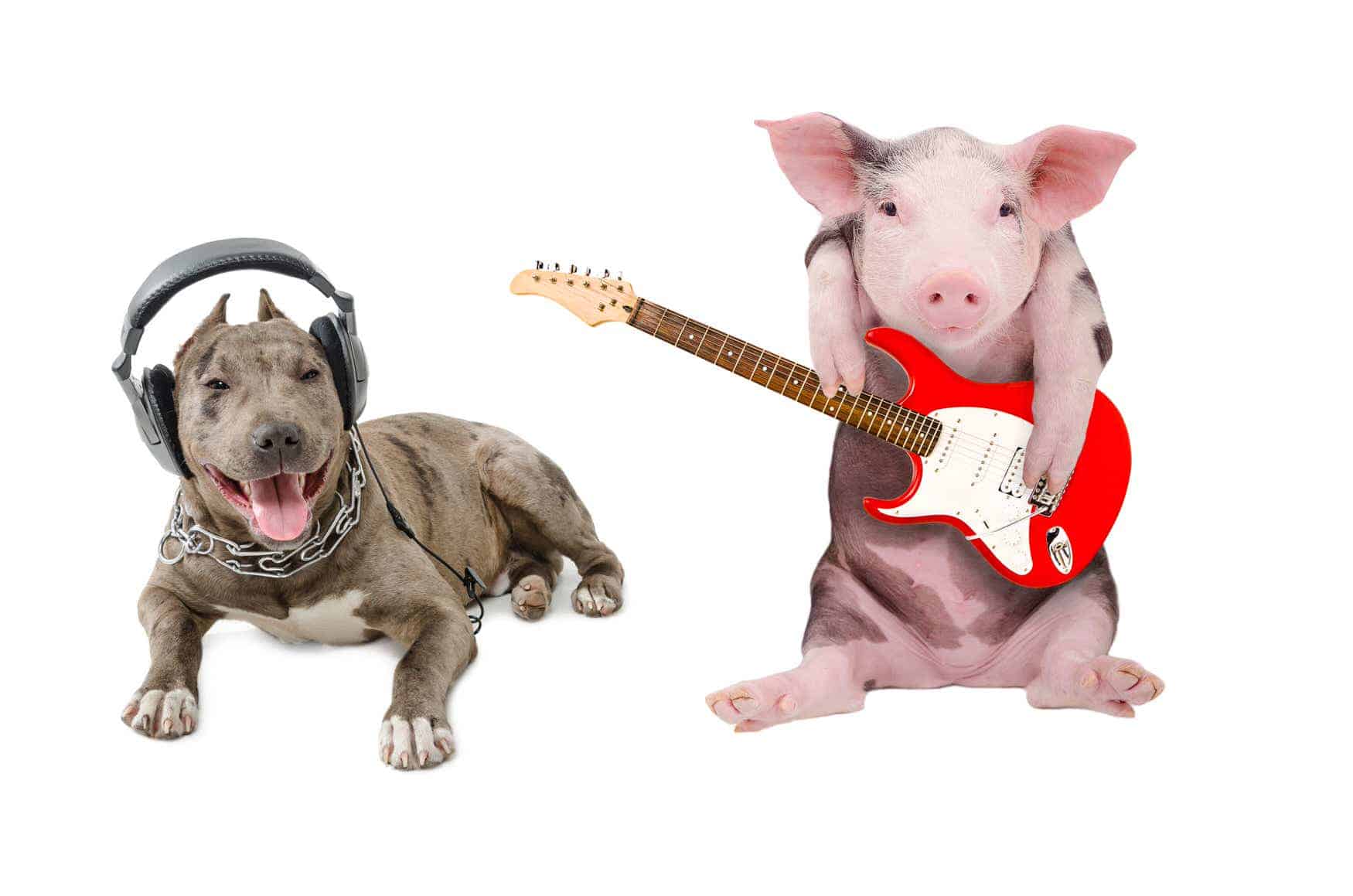 Learn electric guitar – top 10 tips


Summary
Learning to play the guitar properly can be enormous fun.
We hope these guitar tips will help you learn to play as quickly as possible. Remember, to be able to play like a pro and get to the next level, you'll need to not only learn chords, you'll need to learn your music theory too. You may see it as the boring element, but without music theory, playing the guitar is actually much harder! Trying to learn an instrument is difficult enough, so don't make learning guitar harder by ignoring the theory.
Start playing every day –
Practice makes perfect. Make sure you've chosen a great beginner guitar to get you started and remember to revisit these amazing tips every couple of weeks – just to keep you in check!
Now, do you have to follow all ten of these tips to learn effectively? No, of course not. Just follow those tips that appeal to you and make you inspired to play and you won't go far wrong.
However, if there was one rule that is a must then it's number one. A good teacher, regardless of your personal goals, is always worth their weight in gold!
To quote Carlos Bonell of RCM, "ENJOY."
Good luck!
P.S. If you're looking for more tips, we have created a 21 Guitar Tips For Beginners article that you'll enjoy!