Frequently Asked Questions
Have you read all our 'Beginner's Guide To Learning The Acoustic Guitar' series?  This is the final section, so remember to sign up for 4 Feature Friday…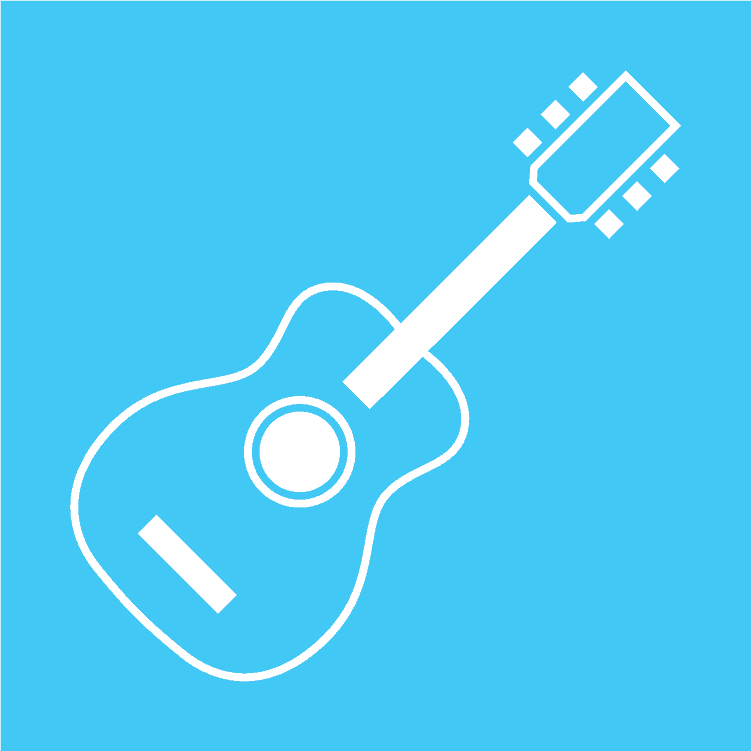 Why do acoustic guitar prices vary so much?
Aside from being a rather common instrument, acoustic guitars come in all sizes, configurations, and materials. There will be ones made by world-renowned luthiers that feature high-quality wood and hardware, which would fetch a good amount of money, like the phenomenal Martin D-41. And there are the cheaper ones, like the Epiphone Pro-1, which are of considerably lower quality and can be bought for basically pennies. There's a guitar for every price point, skill, and experience level, which is why prices vary so much. 
What are cutaway and non-cutaway acoustic guitars?
Cutaway guitars feature a small notch at the underside that allow you to go to higher frets. Non-cutaway guitars don't have that, which means it's very difficult to reach the higher frets on them. Go for a cutaway guitar if you want to play up and down the fretboard without having to worry too much about reaching the highest notes you can get. Or if you're a simpler guitar player who wants to stay in first-position chords (i.e. open chords) and never want to go past the fifth fret, then go for a non-cutaway guitar. 
What is a solid or laminate acoustic guitar?
Solid guitars mean that the instrument's top and sides are made from a solid piece of tone wood. As for laminate guitars, they use a laminate of tone wood glued onto cheaper wood. This is what makes them more affordable and able to be mass produced compared to solid top guitars. Solid guitars are pricier because their construction allows for a richer, full-bodied sound that you will never get with laminate ones. Be aware of these two guitar types when shopping for your next instrument. 
How do I choose a good acoustic guitar?
A beginner, as with every other instrument, should not choose a very high-end guitar at first if they're only looking to learn the basics in the meantime. Modern manufacturing techniques have made it possible to choose a relatively affordable, good-sounding beginner acoustic guitar that's set up according to most industry standards. All you need is something to practise the basics on anyway, so you can eventually upgrade to a higher-end instrument once your skills improve. 
How should I care for my acoustic guitar?
Unlike a lot of stringed instruments like the cello or the violin, the acoustic guitar is not as fragile. It won't need as much care and maintenance, but this doesn't mean you can just leave the guitar uncared for. 
Start taking care of your guitar by making sure that it's stored in a room with average humidity and temperature. Acoustic guitars are always made of wood, and no matter what quality of wood it is, it will always be susceptible to changes in temperature and humidity. And after you're done playing or practising, always put it back in its case. One last thing: don't loosen the strings only to tighten them again, unless you won't be playing for a long time. 
Can I use water to clean my acoustic guitar?
Since the acoustic guitar doesn't need too much upkeep, you can definitely use a bit of water to clean your guitar. Remember, however, that you can't use water everywhere on your instrument, especially the strings (unless the strings are made of nylon). Most acoustic guitars have mental strings and wiping them down with water will definitely make them rust. When cleaning your guitar using a damp cloth, always make sure that the cloth isn't dripping. Just wet it enough for cleaning. Even better, go straight ahead an invest in a proper guitar care kit like one from Music Nomad.
Fred Lawton
Initially an electric guitarist, Frederick Lawton decided to move to classical guitar whilst already at university studying Popular Music and Jazz. Despite coming to the instrument late, he has quickly established himself as a player with a rare understanding and ability to project and display a sound which shows the colours of the instrument freely. He studied under Paolo Pegoraro at The Segovia Guitar academy in Pordenone, Italy. Before this he studied with Craig Ogden at The RNCM and Graham Anthony Devine for his MMus at Trinity Laban. In 2018 he became the international board member for the Norwegian Guitar Festival and became the first English guitarist to record solo for Guitar Salon International in Los Angeles California.
Other posts by this author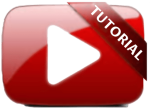 General Acoustic Guitar FAQs
Am I too young/old to learn acoustic guitar?
The guitar is such a common instrument and relatively easy one to learn, that you can never be too young or old to make it happen. Older guitar students, however, will have physical advantages that children don't have (you'll be able to reach the strings way easier, for one). As for children, there are advantages to learning young too: they'll be able to master the basics early and be improvising on the instrument well into their teens. Age doesn't matter when learning guitar, and that's a fact. 
Are my fingers supposed to hurt when playing?
Yes, but that's part of the learning curve. You may find that learning acoustic guitar means you'll have to press on harder, tougher strings with higher action. As you do that, your fingertips may get a bit sore and your hand feeling tired. But over time, you will develop the hand strength and endurance needed to play comfortably! So if your fingers hurt, don't be discouraged: they just need to get stronger and tougher, and the pain will subside. 
What is an acoustic cutaway guitar, and should I go for it?
A cutaway guitar is, as we've explained earlier, a guitar that has a notch on the underside which allows for easier access to higher frets. It gives a player more freedom to improvise up and down the fretboard, such as when doing solos and fingerstyle picking, for one. If you're learning acoustic guitar with the intention of being a good improviser in the future, then go for a cutaway guitar so you can have that certain level of freedom you won't get with a non-cutaway guitar. 
Do all acoustic guitars have a truss rod?
Not all, but it's an integral part of an acoustic guitar nonetheless. The truss rod is a metal rod that runs the entire length of the neck and helps keep it sturdy and straight. If the neck has no truss rod, it will break due to the intense tension of the strings. There might be times when you'd notice a slight bend in the neck (often between the 8th and 12th frets), which a truss rod adjustment will help correct. This is true for guitars that have metal strings. For guitars (mostly classical ones) that have nylon strings, they often don't feature truss rods as the strings don't put too much tension on the neck at all. 
What is an acoustic guitar?
An acoustic guitar is a guitar that produces sound without needing electronics (i.e. pickups and tone knobs). They produce sound by making the strings vibrate into a hole that goes inside the guitar's body, where it resonates throughout the entirety and creates sound. Acoustic guitars come in a lot of variations depending on a lot of things, such as strings (4, 5, 6, or 7 strings), what type of strings there are (steel or nylon) and the body type (cutaway or non-cutaway).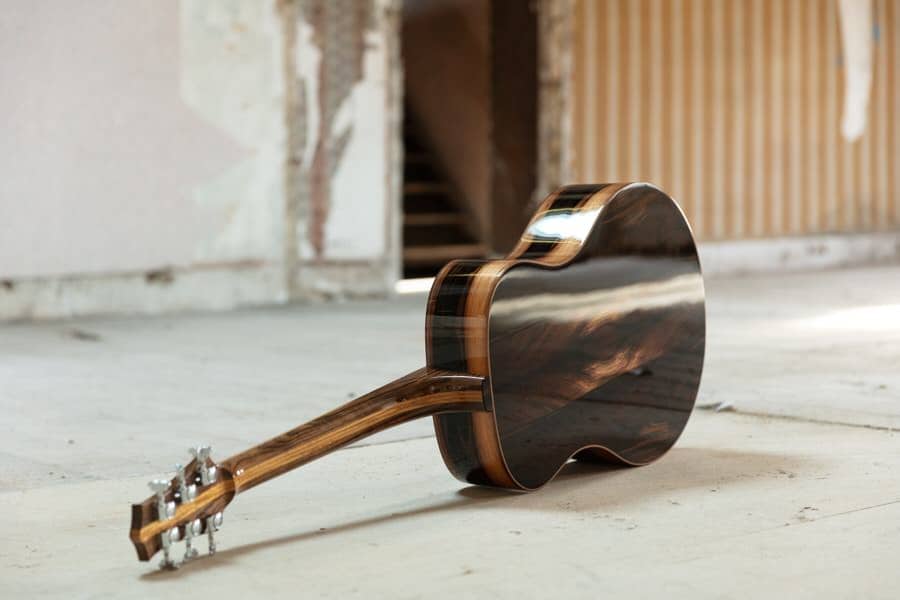 4-Feature Friday does just what it says on the tin; sends you an email every Friday with four of the most remarkable things I've found that week
It could contain unique freebies or opportunities to have interaction with me personally, instruments, publications, products, tunes, brand-new techniques/tricks, and — not surprisingly — a variety of pleasurable musical things I dig up from around the globe.
Only accessible for anyone who is a subscriber to the newsletter, get access now: