Here are our top 10 tips on how to play the tuba. This amazing instrument is vital in an orchestra and marching band. But the tuba requires a certain type of student to love the unusual features of this gigantic instrument.
One of the obvious difficulties for tuba players is simple, how do you hold the instrument!? These tips should make playing the tuba a little easier, and therefore hopefully more enjoyable.
Start with breathing.
Yes, you may find that an odd tip! I know we understand how to breathe, but using our breath to play an instrument such as the tuba is totally different from how we breathe when walking to the local shops. Lung capacity plays a big role in this instrument.
Having to suddenly force air into the tuba for certain types of playing can be a shock to our bodies. To build up a stamina for this sort of thing, follow a steady pulse and breathe in for four beats, and blow for four beats. Use a metronome to instantly get in the habit of following a precise pulse. You will then be in much better condition to begin making sounds on the mouthpiece and then the instrument.
I found this video that you might find helpful…
A very famous tuba player and world-renowned teacher called Arnold Jacobs, compared brass playing to 'singing with the lips'. When playing written music on the tuba or playing without music, you need to hear in your head the pitches you are going to play. The reason why you can sing happy birthday so well is because of the familiarity you have with that tune. Your big, shiny tuba doesn't play the notes for you, you create them and a memory of pitches is crucial to being in control of your sound, and getting real enjoyment from your playing.
The best way to get used to this fact is literally to start singing. I don't mean get out the largest Verdi opera you can find! I mean, grab a piece of music (in bass clef!) and practice singing it. Not only will this help you play the tuba, but it'll also help your lung capacity.
Every beginner should be comfortable singing the notes on the page. Sight-singing is a skill that will accelerate your learning, it'll help with your breathing, and your reading of sheet music will improve.
So the tip to sing doesn't just help one thing – it's an all-around massive help and one that can't be skipped!
Develop your understanding of pitch and familiarity with jumps between notes (these are called intervals) by using a piano or a piano app to play notes of a scale slowly.
After each step of the scale, sing it back with a 'Daaaaaaaah' sound which makes the creation of the sound a bit easier. It also feels the same as how we produce notes on the tuba. Then, buzz that precise, clear note on the mouthpiece. This will really let you lock on to these pitches and make your playing so much easier and more accurate.
Students, regardless of what level they are, have had to go through this training.  I find this YouTube video very helpful…

If buzzing on the mouthpiece is tricky because all your air disappears, a good way of making this feel easier is to cover the bottom half of the end of the mouthpiece with the inside of your little finger.
Hold the mouthpiece cup with a thumb and two fingers (like the bottom of a cornetto ice cream) and this will give you some resistance when buzzing, making pitches easier to find!
Your embouchure is something that'll make or break your playing. You'll want to make sure your embouchure is correct from the start – bad habits are much more difficult to fix. This is one of the reasons I always recommend getting proper music lessons, instead of learning from YouTube. Sure, YouTube is valuable, and is an amazing resource – but there is nothing like having an expert sat in front of you, passing their knowledge onto you.
Singing and buzzing are incredibly important when preparing to play, so don't become obsessed with just playing the instrument. Warm-up areas of your playing such as those ideas above.
Unlike on the piano, we cannot see or touch the notes we are going to play. Do all you can to reinforce the connection between pitches you hear, pitches you then internalize, and the pitches you physically buzz into the mouthpiece & instrument.
It'll also help your embouchure if you warm up successfully each time…
Having warmed up in this way, then play the same notes on the tuba and it will feel so easy to play in time, in tune, and with your best sound having not even played a note on the tuba that day.
Once again, it's all dependent on you singing, learning pitches, being able to read music easily. Those three things will help you start playing tuba, and any other brass instrument, in no time.
Your time is valuable!
If you have thirty minutes to practice, make sure you use the time wisely. Ask yourself why you are about to play something, what went well last time, and what problem areas do you need to target?
It is also helpful to plan what you are going to improve on each session. Keep a notebook or even use a reminder app on your phone so that you have clear goals to accomplish the next time you play.
It doesn't matter if you're a beginner tuba player, or an experienced one; this tip will be valuable to all.
Your instrument is not indestructible
As tough as it looks, please be careful of chair legs and other obstacles when you are playing the instrument. Be careful of metal chair legs in particular when picking the tuba up or putting it down. If in doubt, put the instrument away safely in the case when you don't need to use it.
Mouthpieces are heavy so make sure these do not escape from pockets inside the case when you are on your way to school or going to a rehearsal. A loose mouthpiece inside a case can cause expensive damage if you are careless!
Just because it's made of brass doesn't mean it can't get scratched or dented. It happens to us all at some point – so don't get too worried about it.
You may find it helpful to have a tuba stand. This means that when you need to set it down, you don't have to always pack it away in the case. You'll know it's safe on the stand. I recommend this stand (I have used it for years, and genuinely can't find anything better!)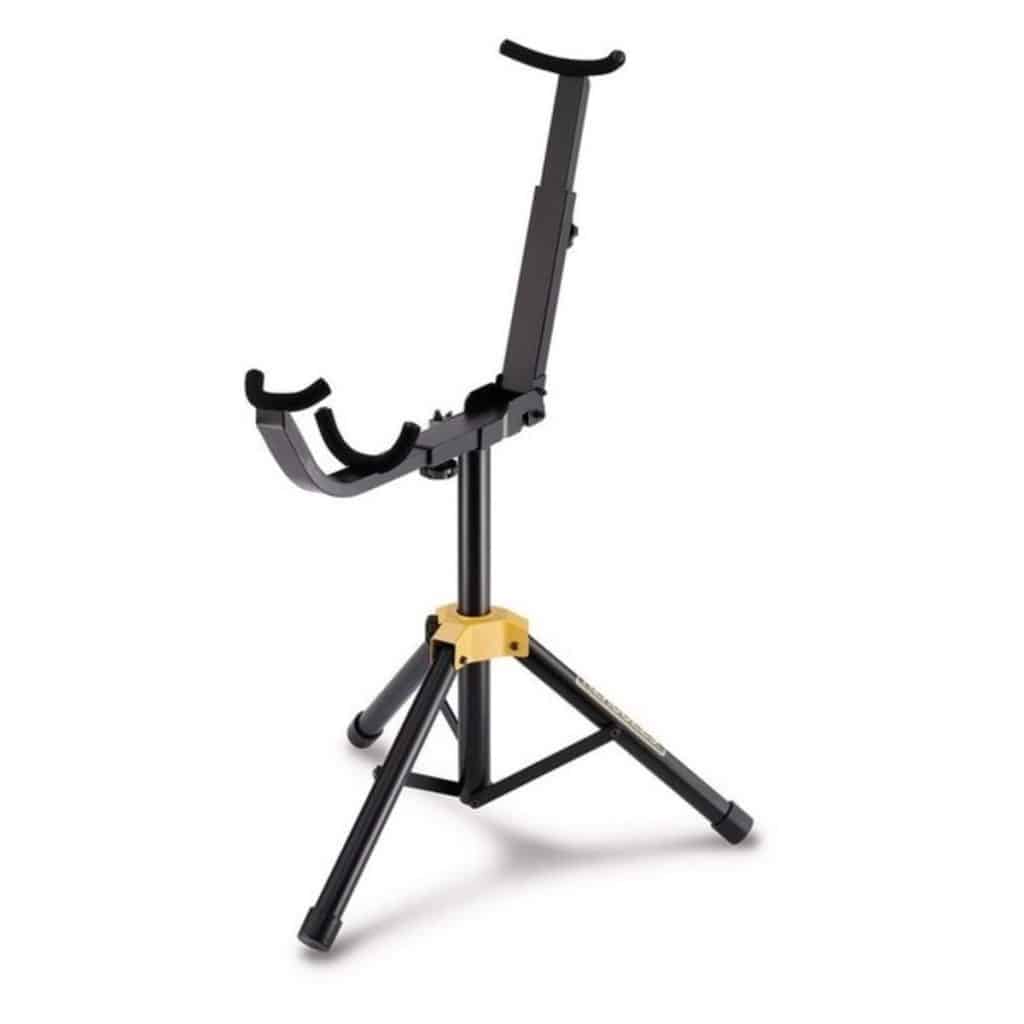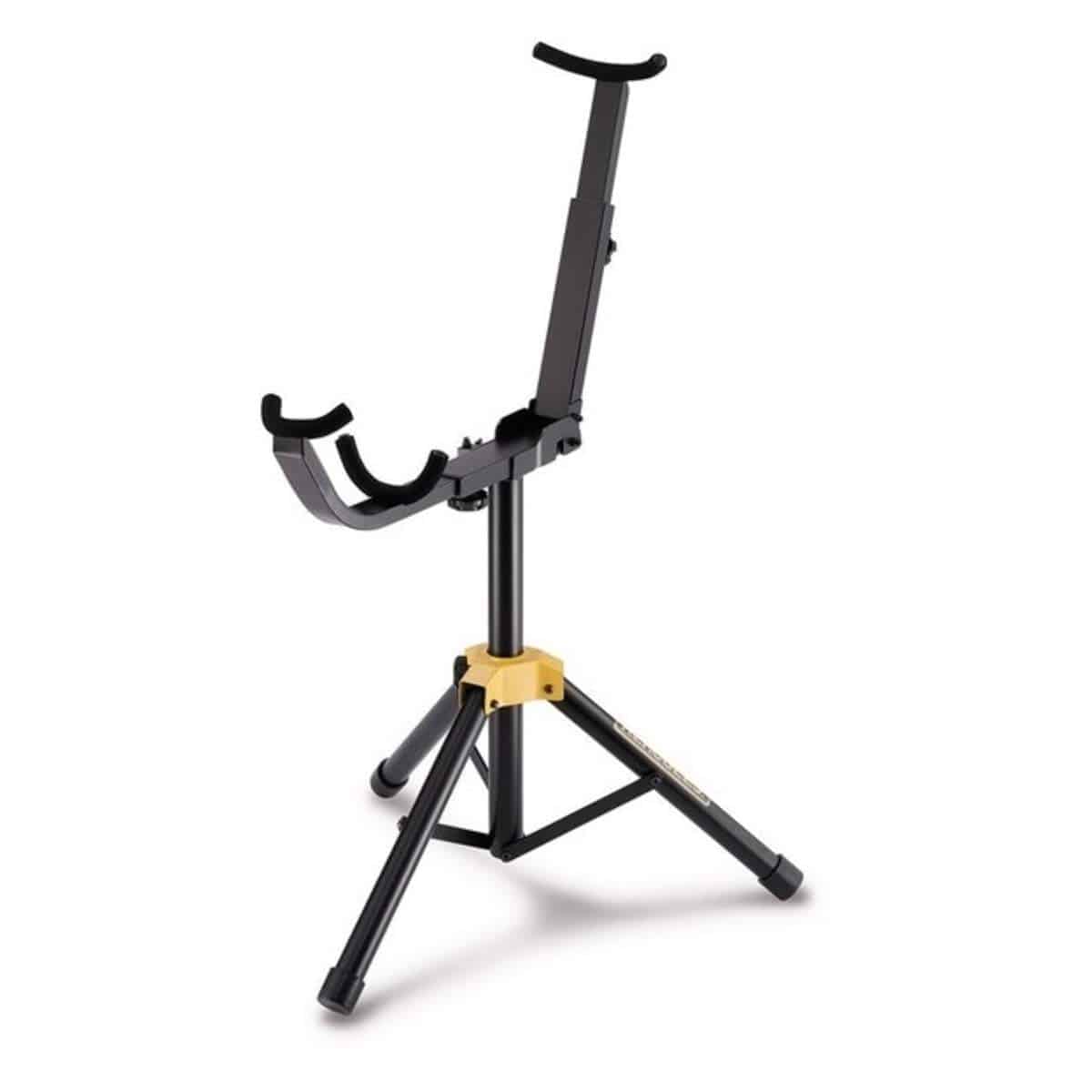 Don't forget to use the third valve of your instrument
As beginners, this valve is not used as much as the first and second valve, and a common bad habit is for the third finger to fall off the valve for long periods of time.
As you progress, you will need to play faster passages of music and your third finger needs to be on that third valve. This bad habit also encourages the hand position to rest at an awkward angle causing joint pain. Keep all required fingers on top of the valves so that they are ready when needed, that way your buzzing, blowing and fingers can synchronize perfectly to achieve your best sound. Good posture and hand positions are very important if you want to remain pain-free, so take that seriously, and don't forget to stretch!
Exaggerate your playing style.
The tuba is a big instrument and often it acts as a sponge, soaking up all the detail you may well feel you are putting into the mouthpiece. The danger is that the sound on the tuba can be boring and bland. Make your articulation and volume changes especially obvious so that even the person sat at the very back of the concert hall or school hall can hear precisely what you are playing.
It doesn't matter if you're playing tuba solo, in an orchestra, or in a marching band – either way, exaggerate. Think about the person at the back of the room. Can they hear all your nuances? Make your articulation and dynamics have a larger difference than you naturally feel is acceptable.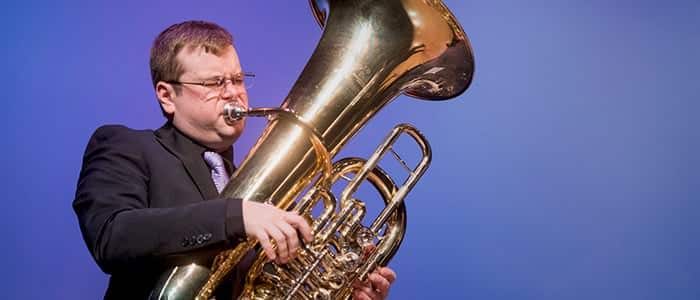 If you are struggling to play something you are learning, don't give up. There are ways to break down music which often overloads us with too much information, to begin with.
A great tip is to slow the steady pulse down and play the rhythm of a tricky section on every pitch of that same section. This reinforces the rhythm and builds familiarity with the pitches you need to learn.
This game multiplies the number of times you are playing that section all in one go. You are then left knowing the rhythm and understanding the pitches. Play again what is printed and it should all feel so much easier!
Those moments of breakthroughs will encourage you to keep playing and improving and it will all feel so rewarding as a result.
It really is true for all musicians that practice makes perfect. Or at least practice makes things better!
Being a tuba player isn't about the destination; it's about the journey. There are lots of things to think about:
Embouchure
Tone
Lung capacity
Feel
Sound
General Technique
Lips
The list goes on and on. But it all comes down to regular high-quality practice, great lessons by a teacher who inspires you, finding an orchestra or marching band to play in, and interacting with other musicians. If you do all these things, you should get a huge amount of enjoyment from playing the tuba.
Never give up!
How to play tuba - top 10 tips


Summary
Hopefully, you've found our top 10 tips to playing the tuba helpful. They are not a list of commands, nor are they the only elements that'll make you a good tuba player. They are a simple list that I'd recommend printing off, and once a month, having a read of. It'll keep you in check, and it will help your progress.
Remember, all tuba players struggle at times, and that's just part of the journey of learning a musical instrument.
Good luck!