Congratulations! You are about to buy your first Flute...
Discovering which Flute to purchase can be exhilarating, if not a bit daunting. As part of our 'Beginner's Guide To Learning The Flute' series, this section will help you start your journey as you mean to go on.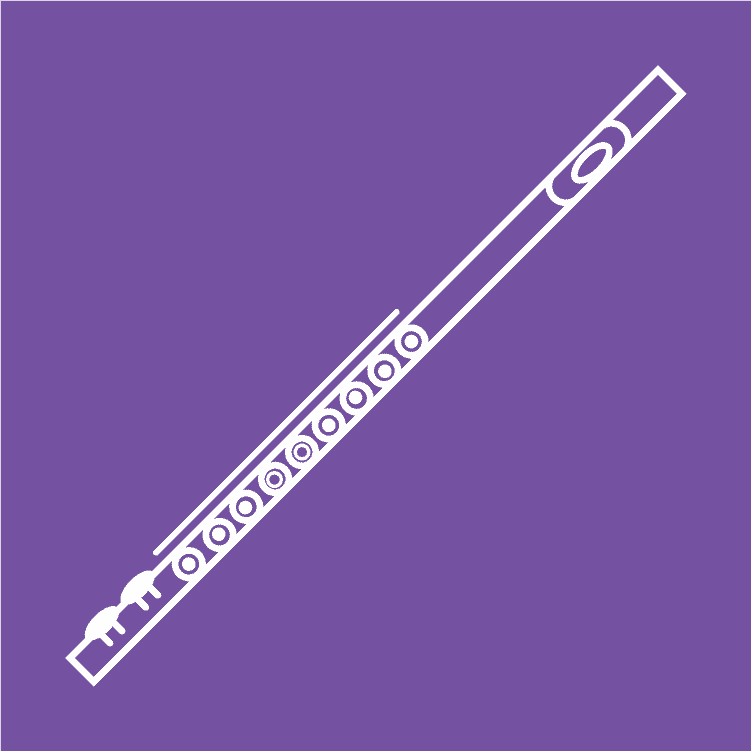 Things you should know before buying your first Flute
Decide your budget? Flutes can be made from a wide range of materials from affordable silver plated and plastic student models to 14k solid gold handmade flutes designed for professional players like James Galway. 
Be wary of very cheap budget flutes! Although they look like a good deal they will often end up costing more in repairs in the long term and are not a good investment.
How tall are you and how long are your arms? For smaller players, a curved head joint is recommended so little players can reach all the keys.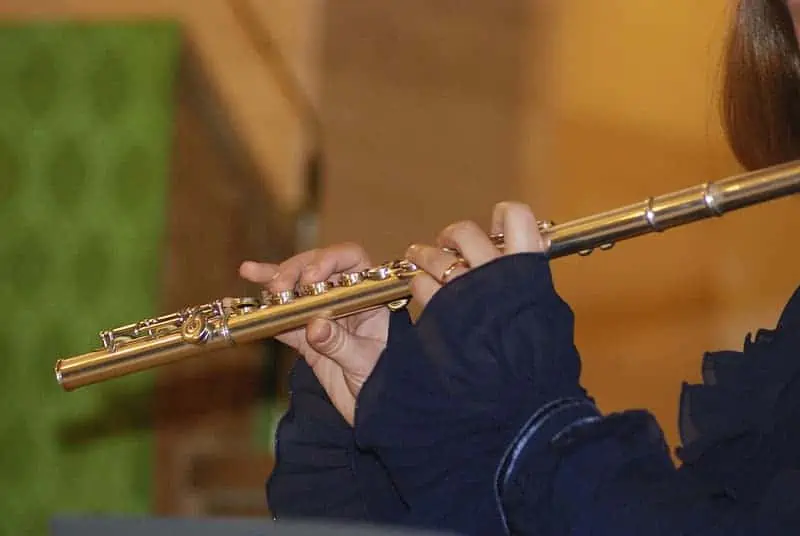 What should my flute be made out of?

silver plated
Plastic
precious metal
Wood
silver plated
Most beginner flutes are silver plated which offer good sound quality at an affordable price.
Plastic
precious metal
Wood
A good compromise for a mid-range flute is to buy a solid silver head joint with a silver-plated body. You can also change the sound of your flute with a wooden head joint. You will be amazed how much changing a head joint on a flute can affect the sound, it is also a great option if you want an upgrade but don't want to replace your whole flute.
Keys, Mechanisms and Foot Joints? What does all this mean?
Beginner flutes usually come with a C foot joint, this is all you need until you have been playing for quite a while. A B foot joint gives you an extra low note which is a lovely addition for more advanced players.
A split E mechanism is a must as this makes some notes of the flute much easier to play.

Closed or Open Holes? For a beginner, closed hole flutes are recommended because they are much easier to play on.


Smaller Players And Curved Headjoints
Smaller players can find it difficult to reach all the keys on a standard flute but don't worry as most brands also offer a curved flute option. Some flutes come with a straight and curved head joint which means the flute can grow with the student. 
How To Choose A Flute - Summary
Flutes hold their value pretty well so it is possible to sell on your current instrument if you want to upgrade after a few years.
Booking your flute in for a service with a woodwind repairer every 18 months will keep your flute in peak working order.
Subscribe Below – Or
Miss The Opportunity

…
Every Friday, I send out a special email showcasing the four most incredible things I've reviewed or used that week.
It might involve unique giveaways or chances to have interaction with me personally, instruments, publications, cool gadgets, music and songs, brand-new techniques/tips, and — not surprisingly — all sorts of exciting musical things I dig up from around the world.
These '4-Feature Friday' emails are only available for those who join my e-mail newsletter.
Read the next post in this series: