Congratulations! You are about to buy your first Oboe...
Choosing which Oboe to purchase can be exhilarating, if not just a little overwhelming. As part of our 'Beginner's Guide To Learning The Oboe' series, this section will help you start your journey as you mean to go on.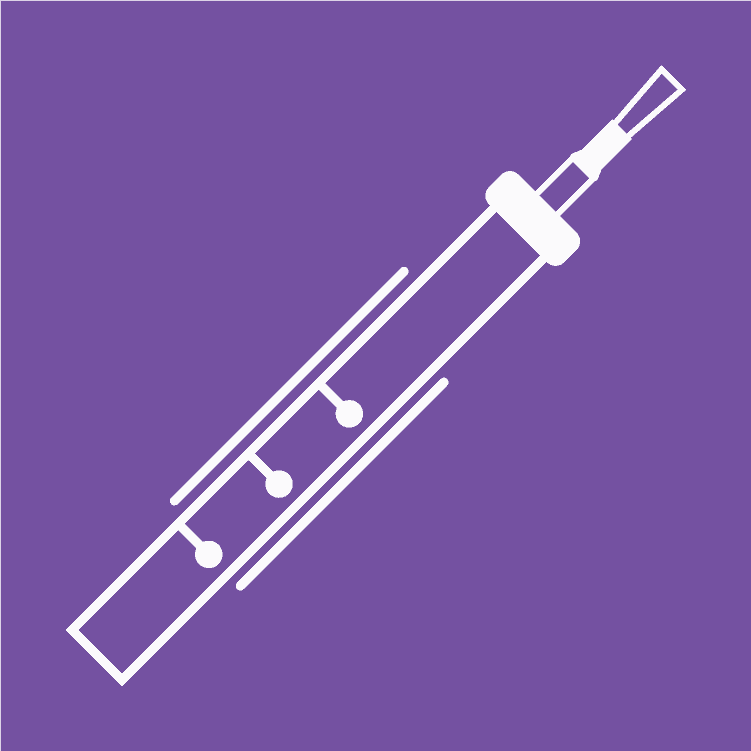 Things you should consider before buying your first Oboe
Budget – How much are you able or willing to spend on an instrument?
Pupil – Is the instrument for you or your child?
Aims – How far do you/they aim to go?
How to purchase – Are you able to visit an oboe/woodwind shop or are you hoping to buy online?
Location – which country are you based in? As oboes and reeds c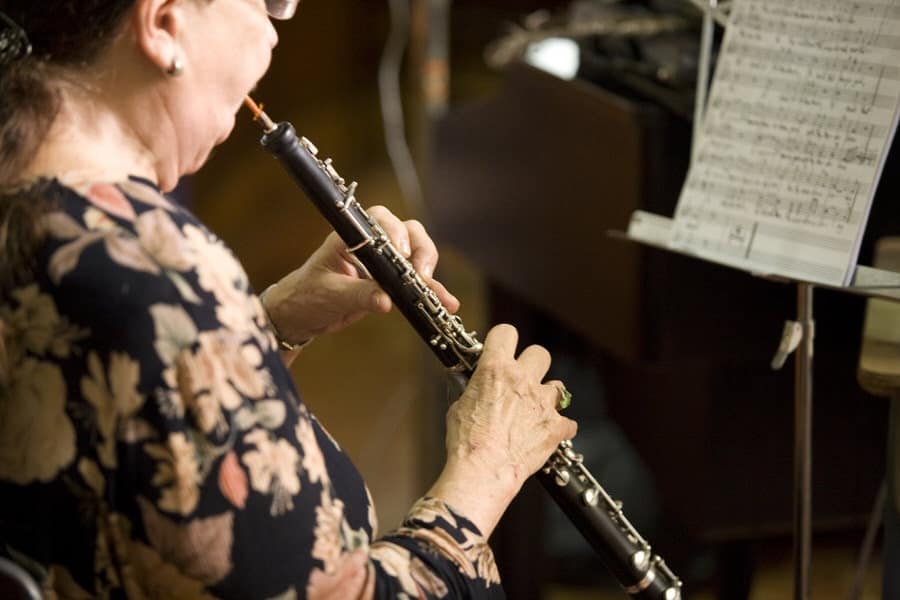 Oboes can be more expensive than other wind instruments due to the intricacies of manufacturing. The wood treatment and complexity of keywork alone put the price up. You also have to consider some additional and ongoing costs: reeds, music books, cleaners, accessories, lessons, maintenance/servicing, insurance, upgrading, etc.
There are ways to reduce costs, however. Many shops offer the ability to rent an instrument instead of buying outright, and then if you do eventually buy it they can offer a reduced price. Some also offer payment plans to help you spread out the costs. In some cases, if you belong to a state school or music hub, they can usually cover the cost of the VAT off the price of a new instrument. And you could consider buying a second-hand instrument instead of brand new. 
There are many different makes of reeds available to buy in shops and online. The beginner reeds will be cheapest, then the student, intermediate and professional levels. You can often save if you buy in bulk and I would suggest buying in batches of at least 3 reeds if you can, so that you have a choice and more chance of having some good ones.
Reed companies do vary so it's best to try different options to find what's most comfortable for you and get advice from your teacher and the shop assistants. 
(See below for some guidance on choosing reeds.)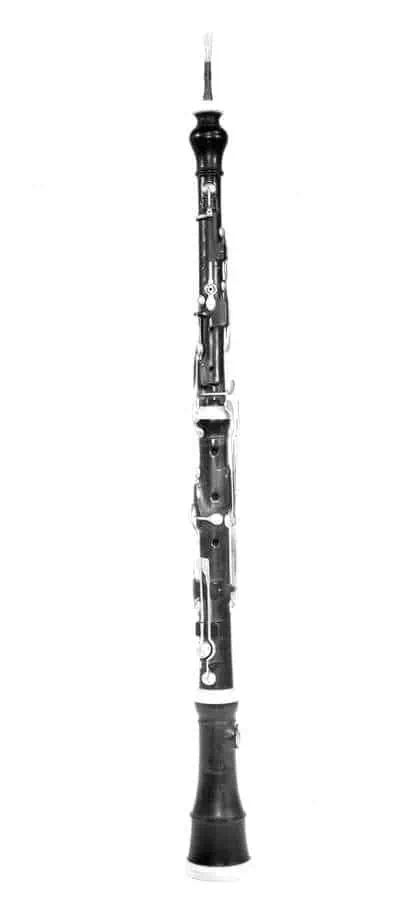 An oboe only comes in one size, so for younger players with smaller hands the stretch to reach the keys can be an issue. Luckily there are student models available that have easy reach keys, covered holes (as opposed to having open holed keys which can be hard for small fingers to cover and make airtight), are made of plastic, and have less keywork to make them slightly lighter. 
There are also oboes made of a composite material (as opposed to wood) which makes them more durable and less prone to cracking.
A young beginner will most probably need to start on softer reeds than an adult beginner, depending on their strength.
It is also worth considering how responsible the beginner is with regards to looking after an instrument and the reeds which are very fragile. This may affect how much you decide to spend overall.
An older pupil will be able to consider a higher model instrument in terms of weight, material and finger stretch. So more options to choose from.
Do consider the goals of the pupil. If this is a new hobby and you just want to try it and see, it'd be worth considering renting a student instrument at first until you have a better idea of progress and commitment. 
If you have long term goals you want to achieve, then you could perhaps think about spending more on a higher level instrument that will last you longer and save you having to upgrade in the near future.
You have different options on where to purchase oboe (as with any other instruments). You can purchase them either by visiting a physical music store, buying from an online store, or looking for private sellers and second-hand instruments. Here are the pros and cons from each one.
Visit a Shop
Buy in Online Stores
Second-Hand and Private Sellers
Visit a Shop
If you are able to visit a specialist oboe or woodwind shop, you'll be able to take advantage of the following: 
being able to try a range of oboes and reeds there and then;

receiving advice from specialists in the shop;

knowing the instruments are all in good working order;

receiving customer benefits such as payment plans, warranties and instrument servicing;

taking instruments home temporarily on trial bases before deciding to buy;

being potentially able to part exchange in the future when upgrading to the next level instrument.
Buy in Online Stores
Second-Hand and Private Sellers
For a young beginner, I would suggest starting with the following:
a junior/student instrument (with reduced keywork and easy reach keys)

covered holes

perhaps in plastic instead of wood
Examples of top beginner oboes – Howarth Junior and S10; Yamaha YOB241; Buffet Crampon 4121.
Then you'll need to upgrade in a couple of years to the next level.
For an older pupil, with long-term goals, I would suggest:
an intermediate oboe (with fuller keywork, semi-automatic, dual system)

covered holes are still preferable and usually standard with newer instruments anyway (some intermediate and advanced oboe have small holes in the main keys for improving the sound quality which is absolutely fine. Just be aware that older instruments can have large open holes in the keys which can be difficult for small fingers to cover)

thicker, better quality wood

a higher-level model that will last you longer
Examples of top intermediate oboes – Howarth S20, S40 and S45; Yamaha YOB431 then YOB831; Sound Alchemy Legato.
For advanced players looking for professional instruments, the top makes are:
Howarth, Marigaux, Lorée Cabart, Sound Alchemy, and Buffet (who also offer a range in a composite material that doesn't crack called Greenline).
One other thing to note is that oboes vary from country to country. In the UK, it is most common to use the 'Thumb-Plate System', whereas in Ireland and on the Continent, the 'Conservatoire System' is dominant. So make sure you buy the one relevant to your location.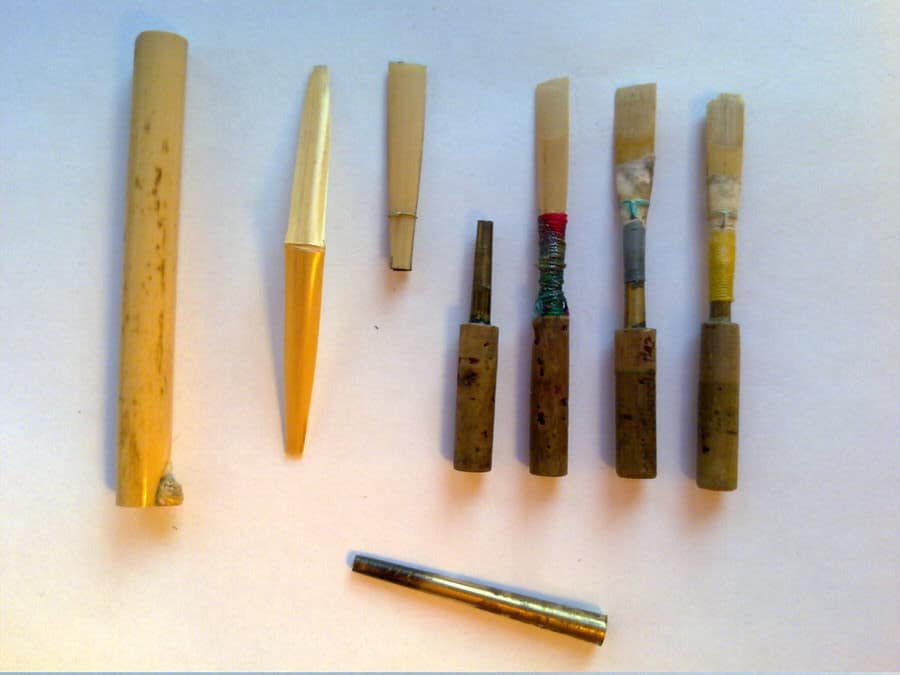 Some oboe teachers are able to make or provide you with reeds directly. But if you're buying your own, here are some guidelines:
They can often be categorised as 'soft – medium-soft – medium – medium hard – hard', or as 'beginner/student – intermediate – professional' to help you choose the best level for your situation. Younger players should start on softer reeds and build up as they get stronger. Older pupils can go for medium and intermediate reeds. Advanced can try professional. Please note that these categories vary between brands, which can be confusing, so it's worth trying a variety so see which you prefer.

There are different styles of 'scrape' depending on where you're learning – for example, British, Continental, American.

Ask for help directly from the company, the shop staff, or your teacher.
Top makes for beginner reeds – Winfield, EG, Tipple, Regency, Fortay, Hooker, Crook&Staple.
Top makes for intermediate reeds – Howarth Academy, Wiggins, Ke Xun Ge, Kernow.
Top makes for professional reeds – Jordanov, Ke Xun Ge, Dragon, Cowdy, Reewald, Légère (very expensive as they're made of a kind of plastic, so they last much longer – very exciting!).
reed case

clear water pot

soft carry case with straps

cork grease

cleaners (mops for younger players and silk pull-throughs for older players)

rubber thumb rest
pencils
tuning machine
music bag
oboe stand
silver and wood polishing cloths
elasticated sling (to help support the weight of the oboe)
How To Choose An Oboe - Summary
Choosing an oboe, and the right reeds is a really personal thing. 
If you can try out a variety, then do. Otherwise, decide on your budget, your intentions and use the guidance above to shop around for the models you want.
If you're unsure, don't be afraid to ask for advice from shop staff or the wider oboe community. Remember you can always try renting, to begin with. But hopefully, you'll find the right combination and you'll be all set on your path to becoming an oboe player.
Just What Are You
Losing out

on?
Every Friday, I distribute an exclusive email with all the four most wonderful things I've reviewed or used that week.
We promise no spam. Just one individual email message, each week, with some wonderful ideas and tips about anything at all I've discovered that I think you'll like. It might be popular music, instruments, ebooks, gadgets. Anything at all. As long as it's terrific.
Receive easy access now by simply clicking below.
Read the next post in this series: