Are you looking to boost your viola practice?
It's not sufficiently good to just practice for a longer period. You should practice better. More efficiently. And included in our 'Beginner's Guide To Learning The Viola', we shall teach you all the skills you need to practice the Viola better.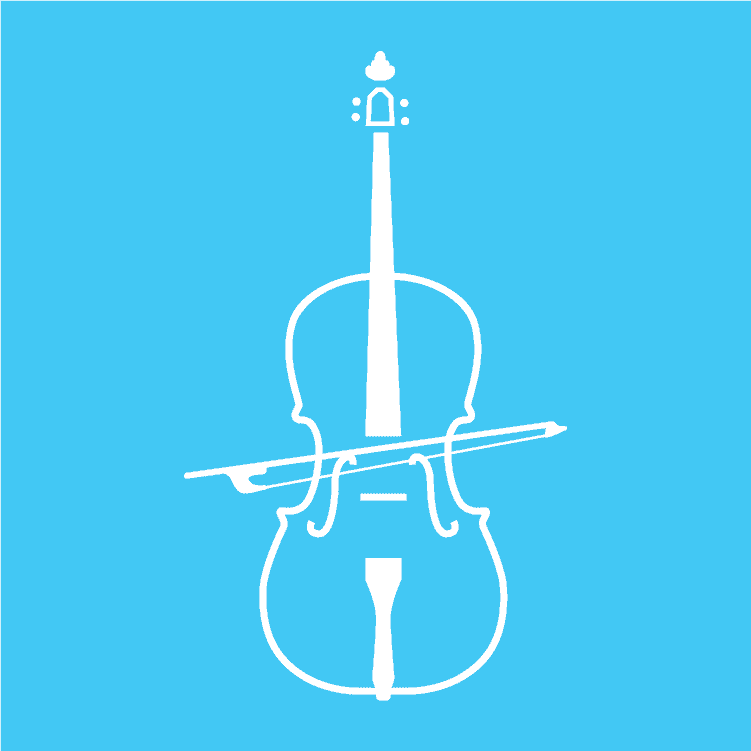 Practice viola More = Successful
Practice. If you do it regularly enough, you will be great. Everyone knows this. So just why is practice so difficult?
Motivation is essential. Without motivation, you will not thrust yourself to return to the instrument every single day. Exactly how do you get motivated?
By winning. Yes, that is what I said. Winning. You're in continual competition with yourself, and when things go perfectly, you feel like you are winning. When you're in this particular mind-set, it is simple to practice. It's the circle of life – winning more will give you much more motivation, which means you practice even more. Practising a lot more usually means you win more, as a result, it provides you with far more motivation. And that continues exponentially.
So if it's that simple, how come practice still so difficult?
And the answer? Because it's not that easy! Just practising isn't good enough. You could practice for four hours daily but not progress.
If it's not the quantity of practice that puts you into the circle of life, exactly what does?
The level of quality.
Practising for fifteen minutes every day, targeted, beneficial quality practice is considerably more effective than 5 hours of unfocused, 'auto-pilot' practice.
So you just need quality practice in order to leap aboard the circle of life train?
Nope! It is never that easy. Incorporate quantity and quality, and you'll finally turn into a first-class passenger.
Stay with me to discover how to get your first-class ticket, and how to stay on the train as long as you want…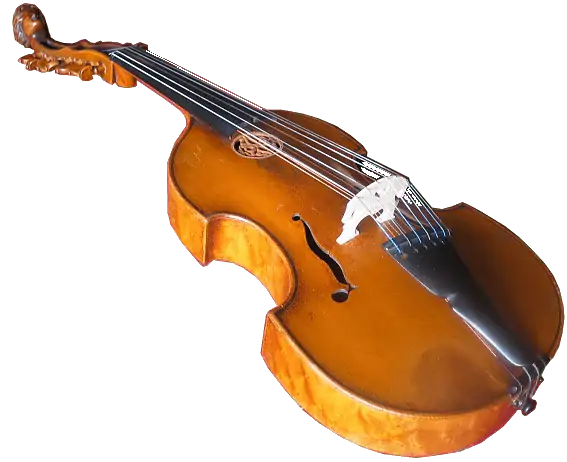 Structure Your Viola Practice
How long should I practice for each day?
15 to 20 minutes is an excellent starting point, and probably no longer than 45 minutes or so at a time. After that duration, all of us humans tend to zone out – and therefore the practising gets to be less productive. As a rule of thumb, any time you experience your focus waning, quit. Become proud that you just showed up to your practice session, and don't stress over how much time you practice for.
How often do i need to be practicing?
This particular one is an easy answer – practice every day. In that way, you'll change your viola practice into a habit. A concise, specific everyday practice is much more effective than twice every week an hour at the same time. And bear in mind, in case you're wondering "but how do I spare the time to do 20 mins per day? !? " – just grab some of your time and efforts from social media over to the viola. We all do, after all, spend on average 142 minutes on social media each day!
When should I be doing my viola practice?
It will make no difference when you practice, simply just as long as you do practice. Experiment with making a predetermined schedule for yourself versus simply being ad-hok. Discover which solutions are best, and adhere to it.
1. Remove Possible Interruptions
Imagine your practice time as 'me time'. You are hopefully playing the viola because you like it; so shut down your phone, tablet, computer, watch, and then any other device that'll distract you!
Over time, you'll be spending an enormous period of time together with your musical instrument, hence it's really vital that you become as comfy as possible. You should definitely get some water, a pencil and a piece of paper to make notes.
What do you want to accomplish? Attempt to set an ambition that you could accomplish as part of your practice session. Using goals and objectives, you'll improve quicker plus more efficiently.
Build a system, and adhere to it. Monday, Wednesday and Friday may very well be mastering 8 completely new bars/measures; with Tuesday and Thursday assembling everything you know. Arrange for yourself a reward, and when you achieve your selected aims, open up that benefit with a corkscrew!
4. Uncover Your Undesirable Habits
Each of us gets it drastically wrong, well before we get it right. It's identified as practice! The obvious point should be to remove the incorrect issues quickly. If we don't achieve this, then we begin to acquire bad habits.
When you see an undesirable habit appearing out from no-where, shout out a nice big HELLO to it. Then swat it similar to the most irritating fly.
Similar guidelines apply for managing your technique. Make the really hard, appropriate work at the start – and you'll help save a huge amount of time afterwards.
5. Make Things Intriguing
Maybe you have driven to a place, and once you arrived, you had simply no recollection or recall relating to the journey. You drove completely on 'brain auto-pilot'. The exact same thing can happen when practicing the viola.
When you play precisely the same thing, time and time again, you won't develop. You'll lose interest. Your commitment will vanish. But what is the solution? Alternating your practice tactics!
There are plenty of choices. Close your eyes to perform. Attempt playing the music backwards. Attempt standing up or being seated. Play whilst wearing headphones. Perform every little thing softly, or perhaps loudly. This list goes on and on. Creation is definitely the name of the game, and whatever you do, don't lose interest!
6. Become Your Own Personal Coach
There exists a reason the majority of us go to school; and it's because we learn best when we have an instructor standing over us, pushing us to progress. But unless you are the Founder of Microsoft, you're extremely unlikely to be able to pay for a teacher 365 days of the year. Will it matter? Certainly not! You are your very own instructor – and you come at no cost!
To begin with, learn to hear. Many people fail to remember to actively listen, however, it's the simplest way to boost your playing.
Subsequent, with all the wonders of modern technology, it's now easier than ever to record your playing. So get your phone out, record, and critique yourself.
And even if the world's most wealthy individuals wanted to seek the services of my own tutor, they couldn't afford to pay for it!
7. Whatever You Perform, Do Not Begin...
You read a book, you find page one. It's totally natural. You perform a sheet of music, you begin at the start. Again, totally normal. But with regards to practicing, it's not a good idea. You'll become phenomenally good at the initial notes, and pretty awful at the rest. So change it up. Get started at the end, or halfway through. Then the next day, pick another different place to begin your practice. But whatever you decide to do, don't always begin in the beginning!
8. Don't Always Play The Easy Sections
We are all attracted to the path of least resistance. In music, that means enjoying the easy pieces. Whenever we find an effortless bit that sounds excellent, we are likely to play it time and time again. The issue with this is usually that we don't progress. It's actually a terrible practice approach. So skip the simple pieces, and focus on the sections that you'll have to work hard at.
Now, look at this logically. Should you consciously pick what demands more practice, it would be the challenging element. Correct? That needs much more love and consideration. The straightforward part will look after by itself.
So don't dismiss this. Go learn that challenging aspect and warm it up…
9. Have Some Fun With New Things
Sight-reading is a wonderful exercise to round off your practice with. There's no pressure to perfect the piece, and it can be a lot of fun too! In addition, it allows you to test your viola playing skills on an entirely different piece – and even a different style of music.
10. Use The Clock, Tick Tock
The metronome is there as your friend, not foe. So make sure you use it and abuse it.
For pieces which might be really fast and difficult, the metronome can be a wonderful tool. Set it with a nice and effortless speed, that you can have fun with the section correctly. Then every single day, notch up the tempo by a little. Eventually, you'll end up being at performance speed, and yes it should truly feel as comfortable as whenever you began at a slower tempo.
Added bonus Idea: For faster areas, make sure to get comfortable performing the tough areas ten percent faster than you may need – doing this, after you come back to the speed you really want to play it at, it should actually feel nice and easy!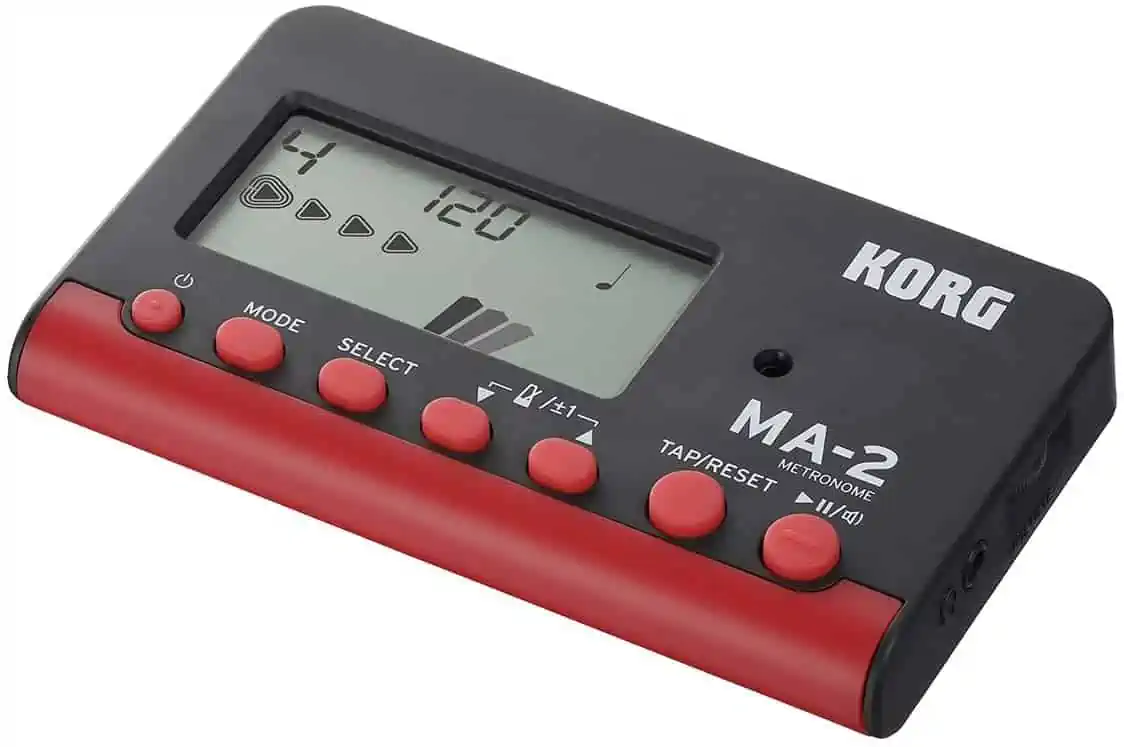 Best Multi-function metronome
DESIGNED FOR: 400 hours of continuous operation
COMES WITH: A larger and more easily readable display
FEATURES: Timer, enhanced volume, and a useful 'sound-out' mode
When you check the price above, you'll see there are loads of great places to buy this item.  Our personal favorite is Gear4music.
It is the largest music retailer in the UK and fast becoming the most respected online music shop in the US too.  Their customer service is excellent, they have competitive prices, really fast shipping, and usually have the longest guarantee.
Most professional musicians use Gear4music, so there is no reason why you shouldn't too!
Recall in number 3 I talked about a nice bottle of red? I figured this is vital enough to mention it twice!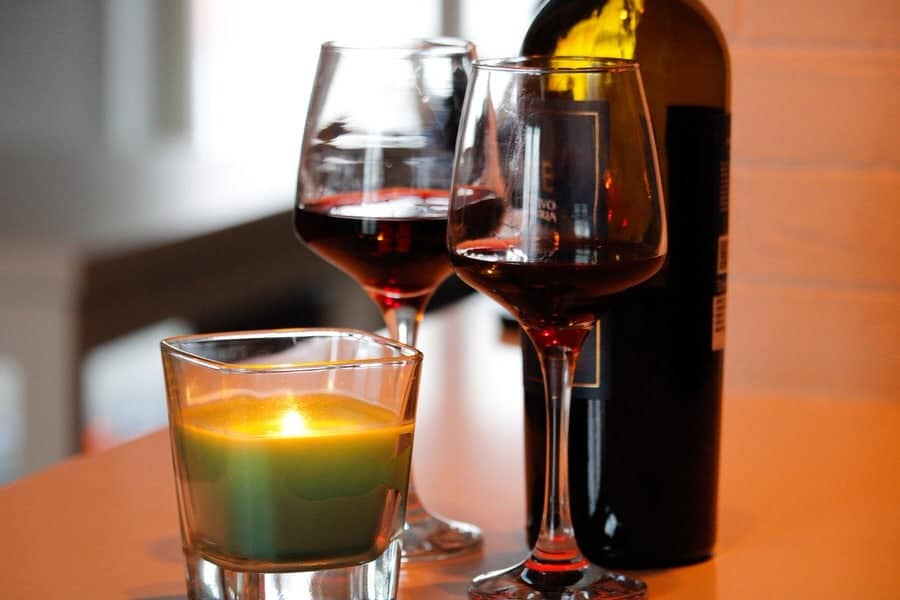 Exercises are really a hassle.  We have to do them in sports to warm-up, and playing the viola is absolutely a sport for your fingers (and mind).  There are many different exercises that strengthen your fingers, but the main ones are:
Yes, I know they can be more boring than watching a politician talking about Brexit – but they are important. And they do their job well.  So yes, you do need to do them!
These are exercises based on scales but are more fun! They mix up rhythms and keys to keep you on your toes and are great for your mind as well as your hands.
If you want to play some studies to focus on specific aspects of your playing (i.e. double stops, bowing etc) then these are great. Best of all, they are more like real pieces than studies, as they don't repeat the same idea over and over.
Every viola player should practise Kretzer studies at some point in order to improve their technique. Based mainly around strengthening your left-hand technique, many of these can be 'customised' in order that you can practise them with different bowings from time to time as well.
Viola Practice Bonus Tips
This may sound like an obvious one to many of you, but I always hear string players saying "Oh, I don't have time to go to concerts and I never listen to classical music at home." Just by making the time to go to one concert a month, or deciding to listen to one new CD at home each week, you will remind yourself why you fell in love with classical music in the first place! It's also a great way to explore new ideas for your playing and can often be a really inspiring experience if you hear a particularly good performance.
2. Repeat as much as possible
If there's a moment in your piece which is causing you problems (a shift, maybe a slur) isolate it. Play it slowly and speed it up with the metronome, but repeat it as much as possible! You may have played that moment incorrectly 20 times, which means you now need to play it more than 20 times correctly to show your muscles and your brain how it's supposed to go.
Teach your muscles how the moment should go and don't stop until it's effortless.
3. Maintain Your Neurons!
The brain learns whenever you choose to do something totally new. It produces a neuron, just like a little branch of a tree. Each and every time you repeat precisely the same thing, with absolutely no differentiation, that branch gets a little stronger. Should you do the task enough times, in the very same way, that branch turns into a solid arm. This is actually the stage where your mind and body can just do a thing 'without thinking about it'.
In addition to that, in the event you play things differently every time, you will be making different neurons, different tree branches. In the event you play it differently each time, five times, then you'll end up getting 5 neurons. Five tree branches.
So is that a problem? Of course! A branch is a choice. When you come to a performance and get to the relevant area if your brain has a choice of many different neurons from which to choose, it might select the incorrect one. It could possibly select the one that includes a slip-up within it. For once, the choice isn't a good thing. If you have just one single neuron that is definitely correct, your brain provides no alternative – it offers one solution – the best one.
So don't leave things to chance. Stay consistent. Discover things slowly and effectively. And constantly perform things properly time and again.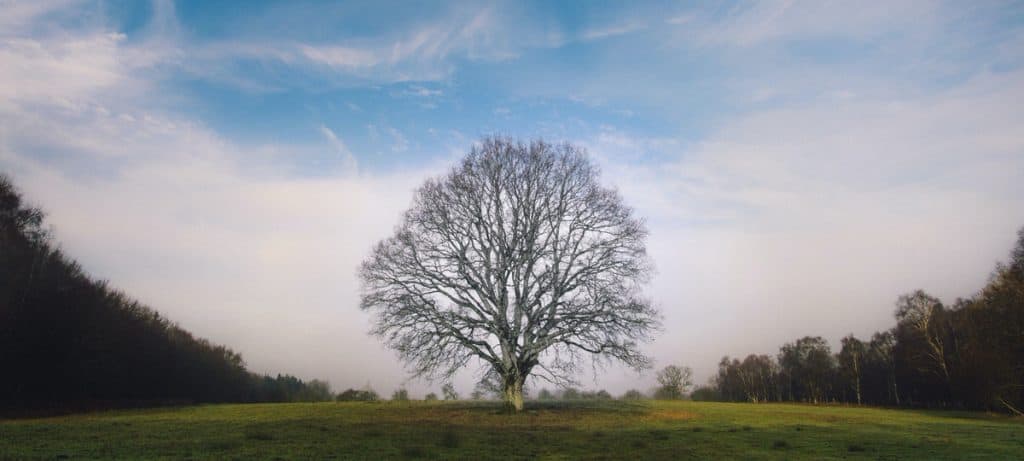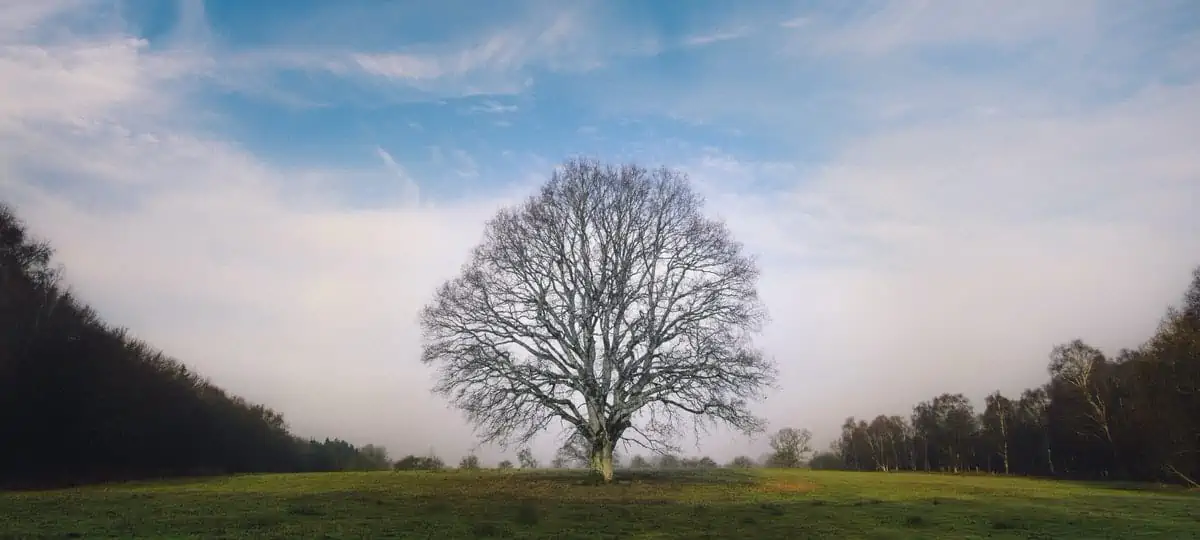 There is a lot of information listed here. If you require one important thing to take away, it is this:
Do not leave practice to chance. Structure it. Get mindful and never go on 'auto-pilot'. Shorter is utterly sweeter. Print off this list and skim it at the start of each week. And more importantly, get that corkscrew all set…
What's In The
4 Feature Friday

E-mail?
As regular as I see the sun, I send out an email to you with the four most brilliant things that you absolutely have to know about.
As long as it's music-related, it could end up in the e-mail. New songs, hints, products and solutions, product reviews – anything at all.
But you'll only get yourself a copy of the email if you gain access below.
Read the next post in this series: